AMPLIFIER ART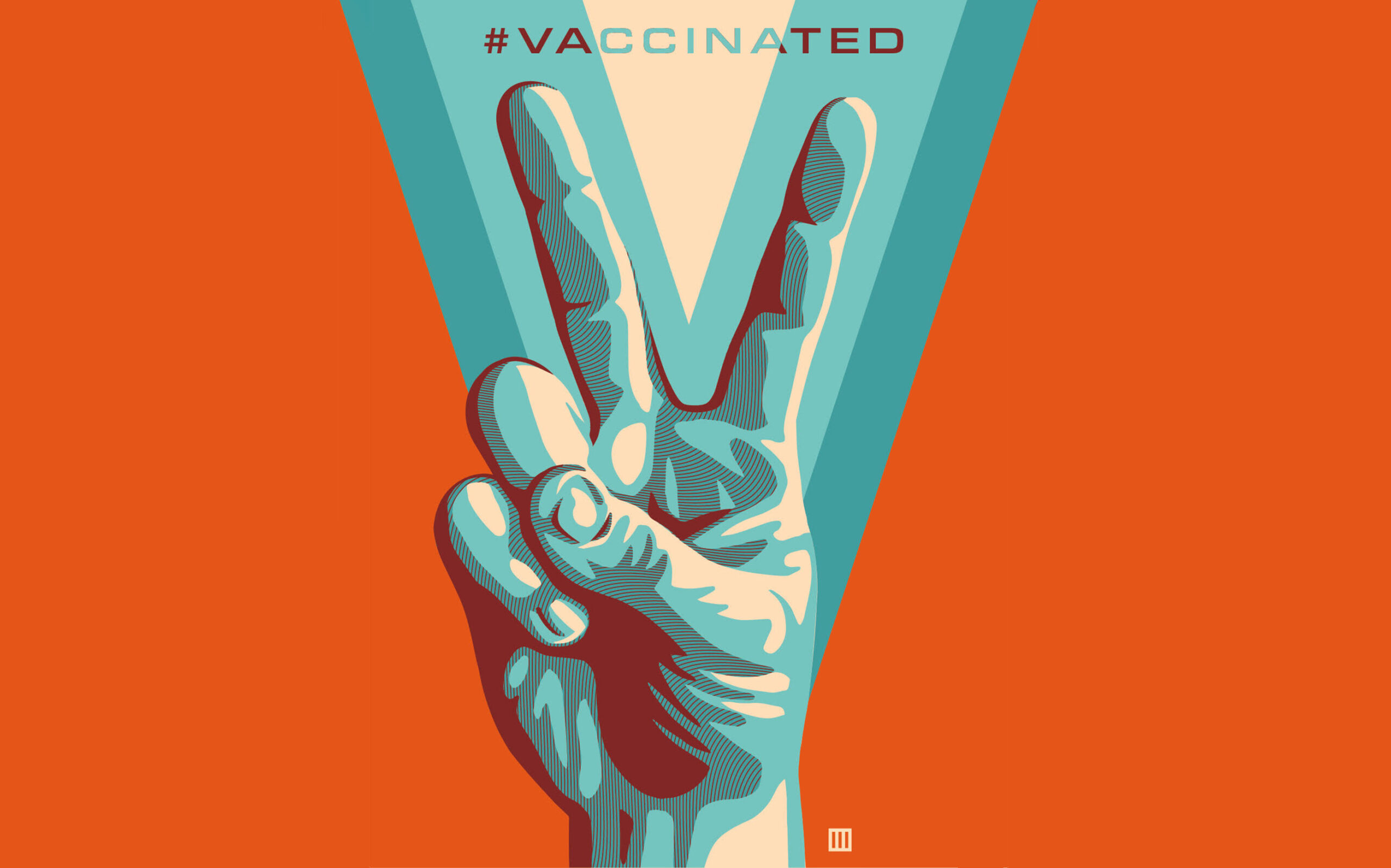 How We Build
Amplifier is a nonprofit design lab that builds art and media experiments to amplify the most important movements of our times.
At Amplifier, the work we do building these symbols matters – but not as much as the work you do carrying them into the world. This art is a partnership with every living soul that encounters it. The way YOU hold it, and where you hang it determines what kind of tool it is. You are what makes this art powerful.
You are the amplifier.
See how you can be
an amplifier for change!
Campaigns
Download and Print
I Am An American by Shepard Fairey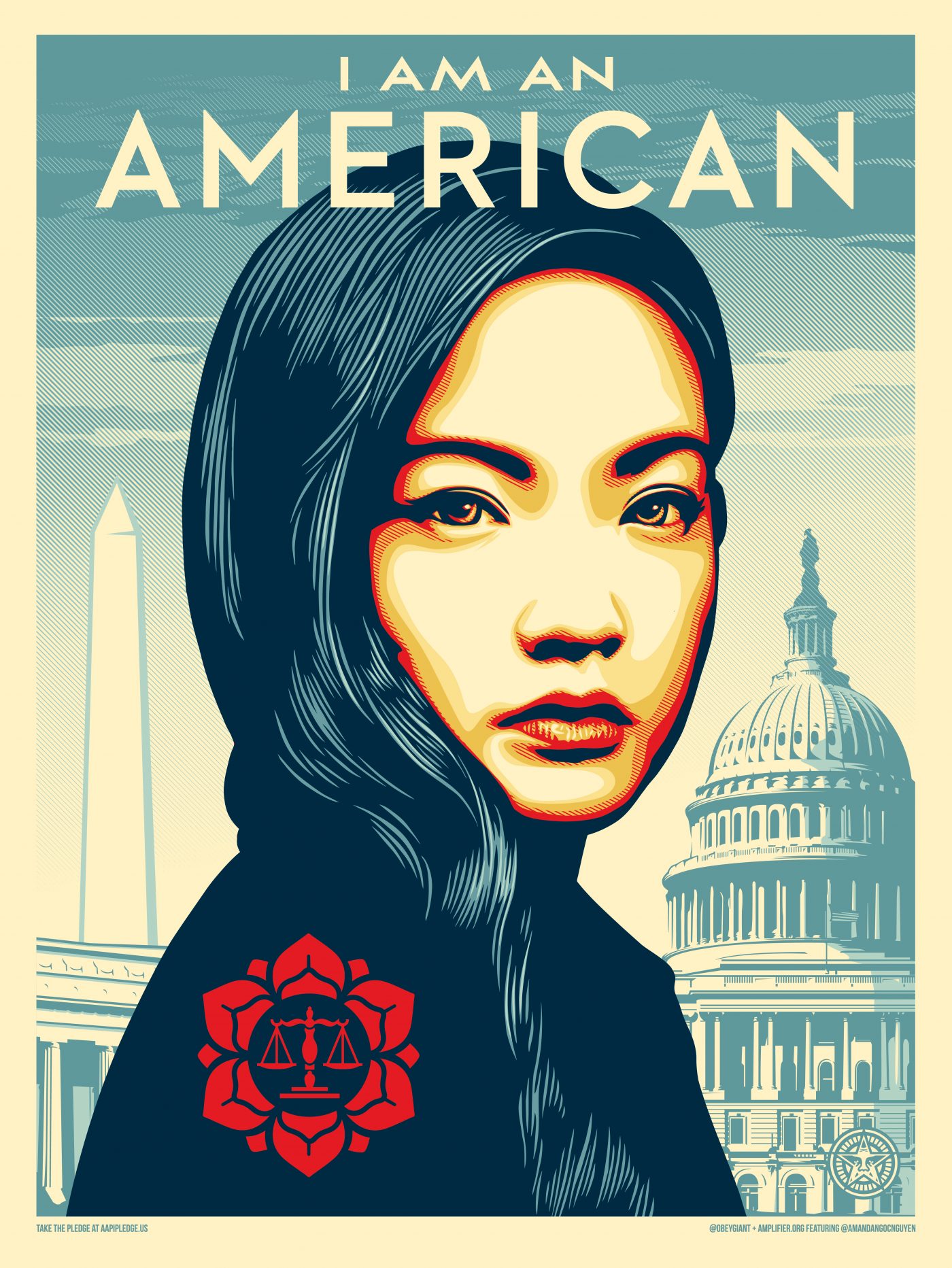 Safety Means Freedom by Rommy Torrico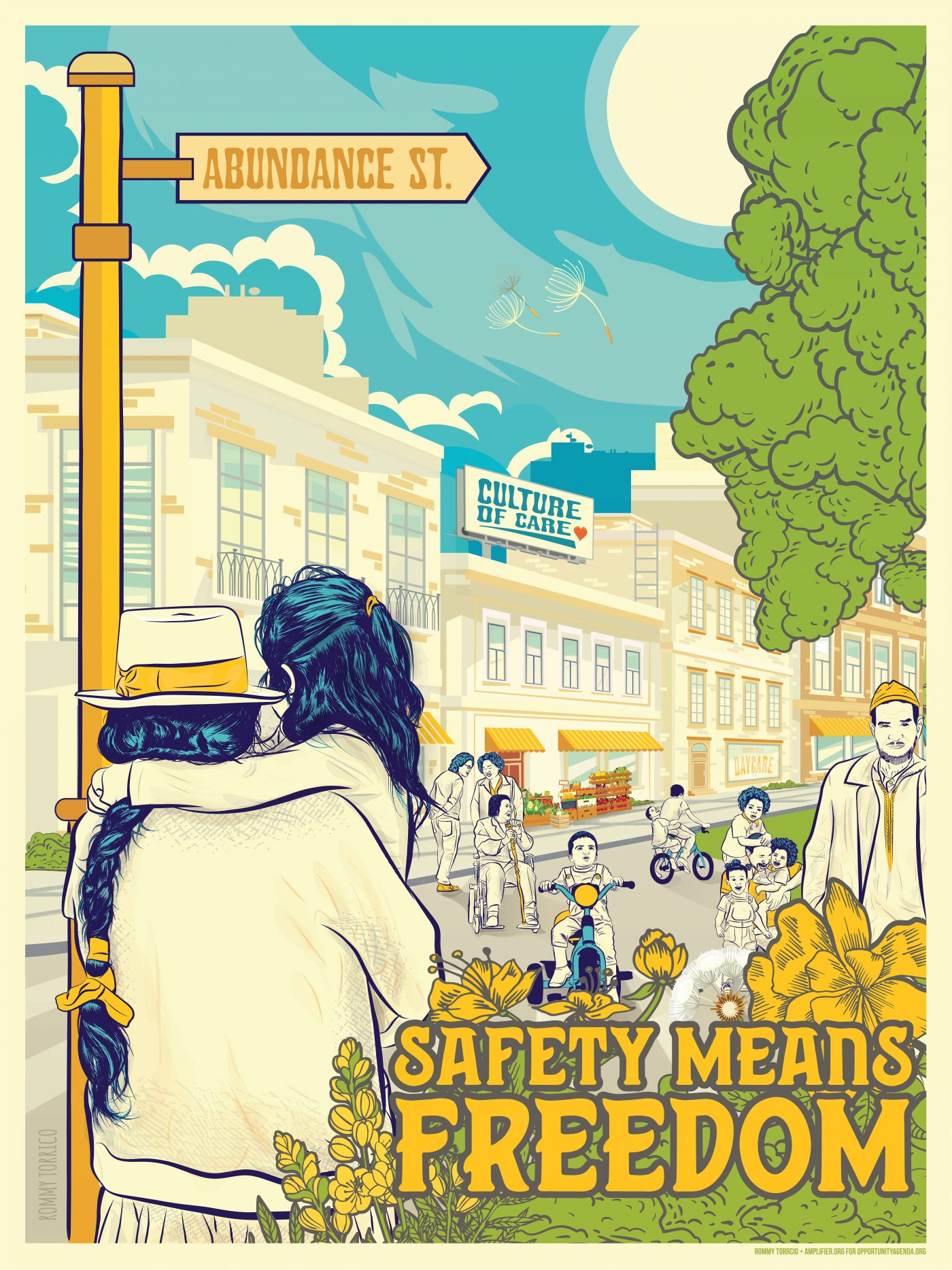 We Are Unstoppable by Alex Albadree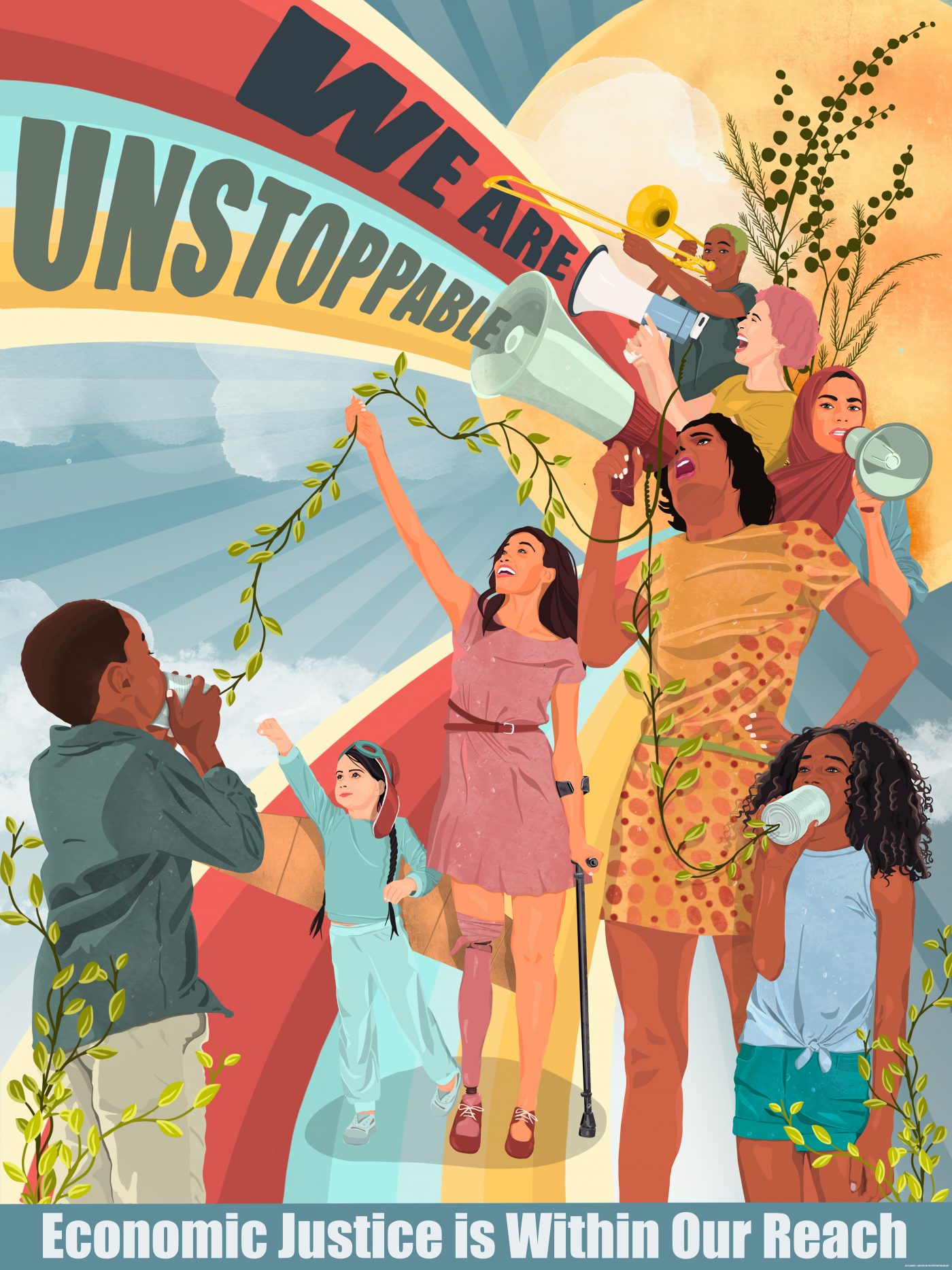 We Go Beyond by Alex Albadree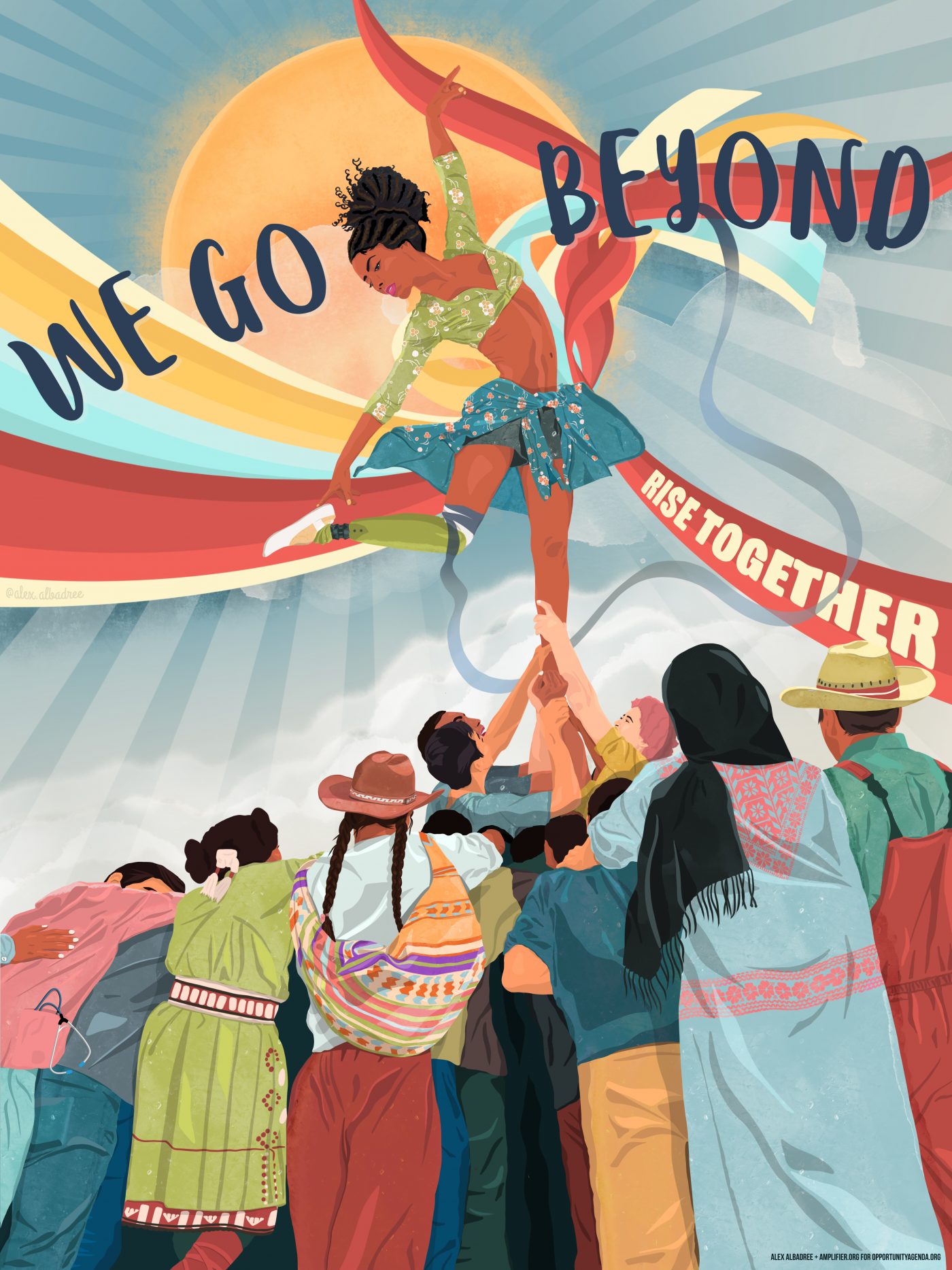 We Can Thrive Together by Alex Albadree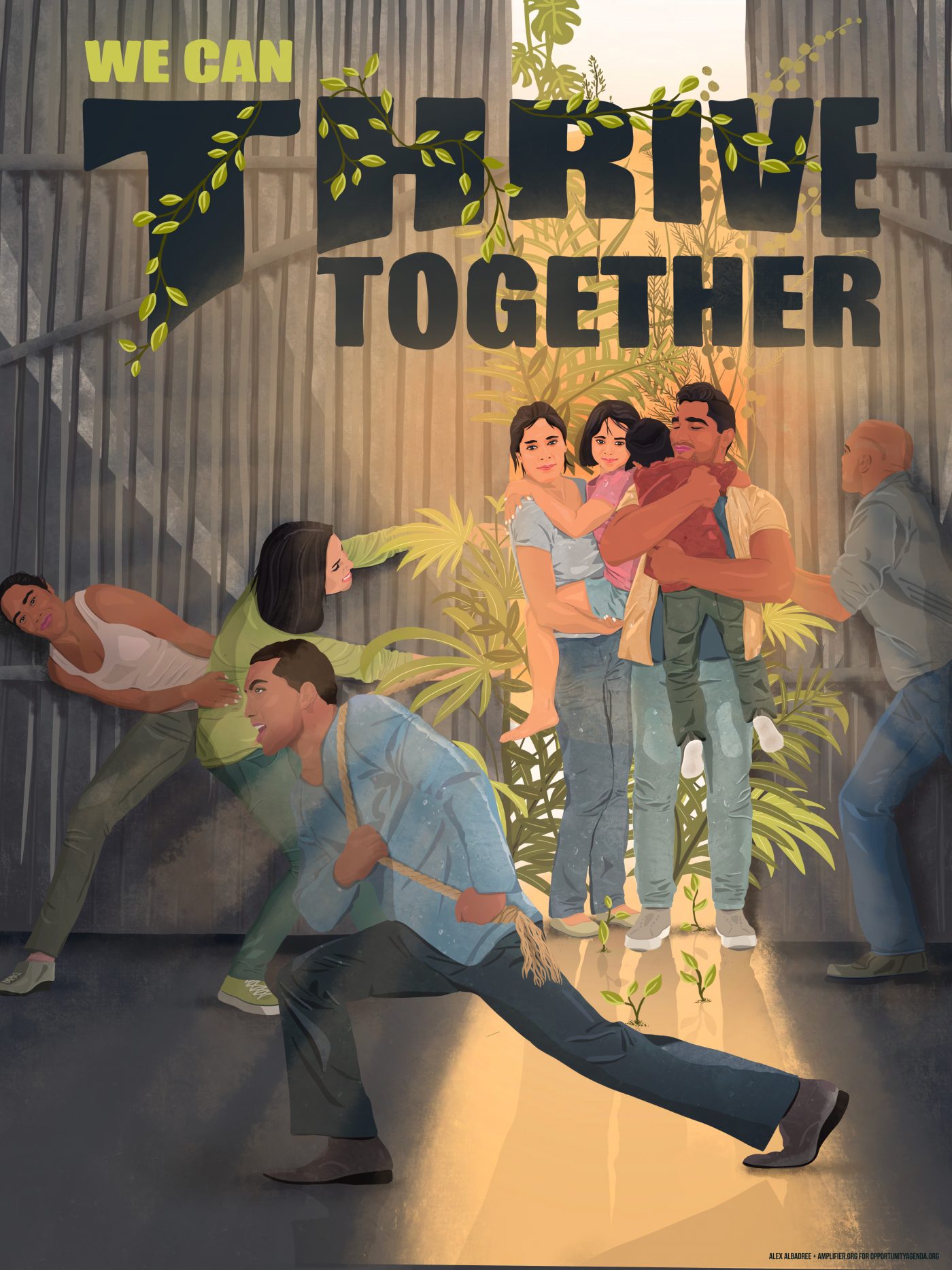 Security Means Freedom by Alex Albadree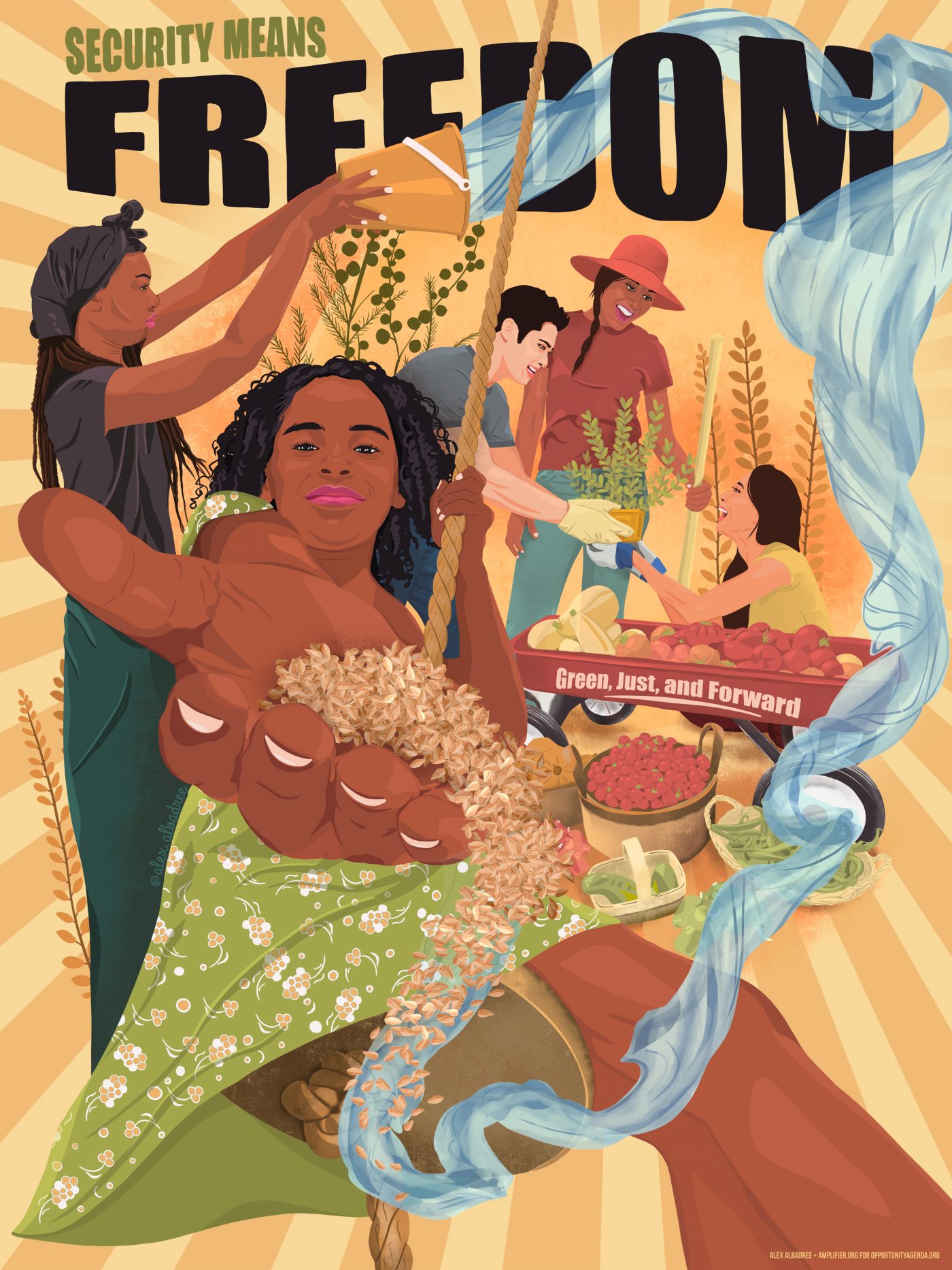 The Reunion by Alisa Zangl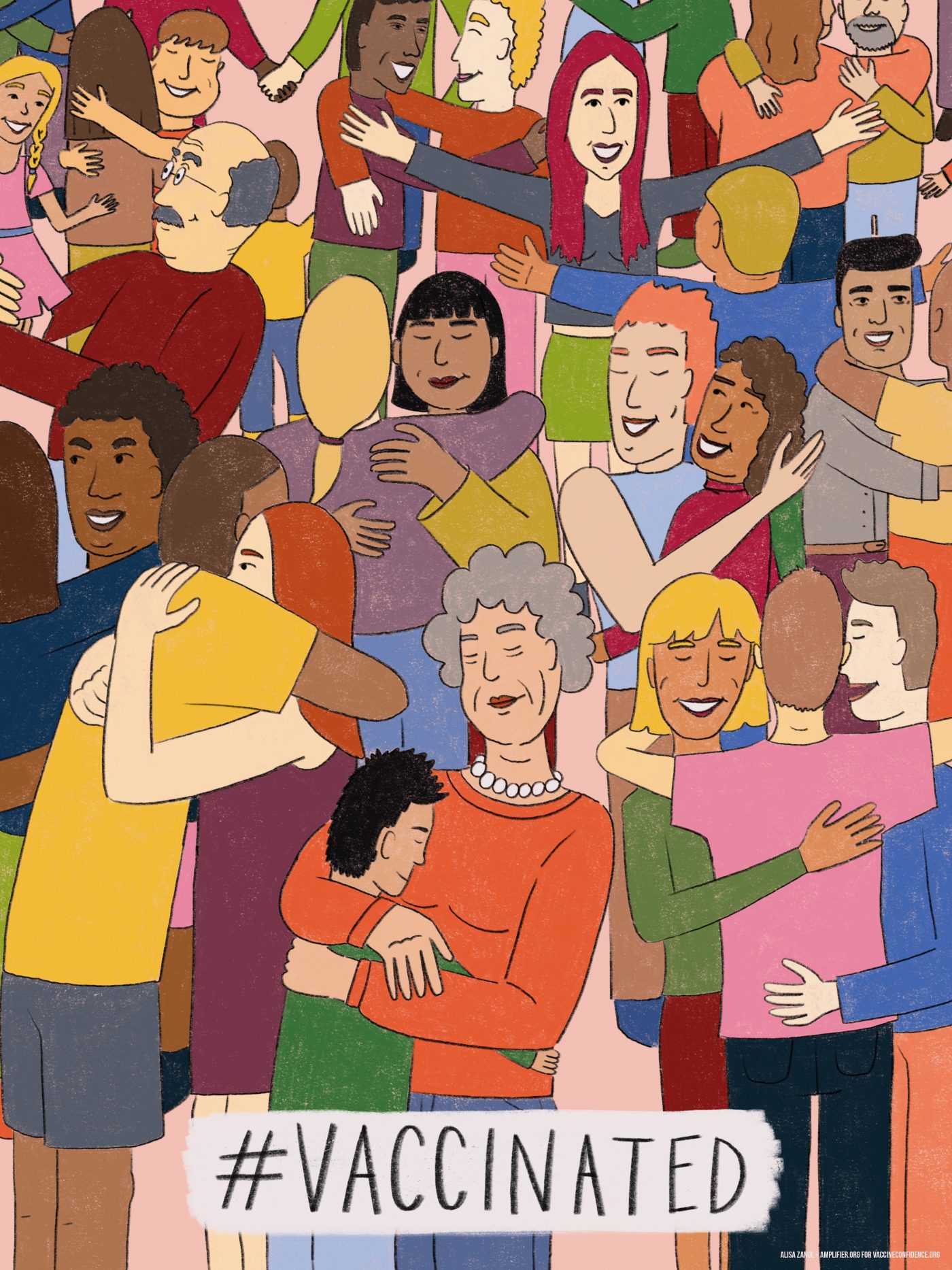 Hope by Maria Amorim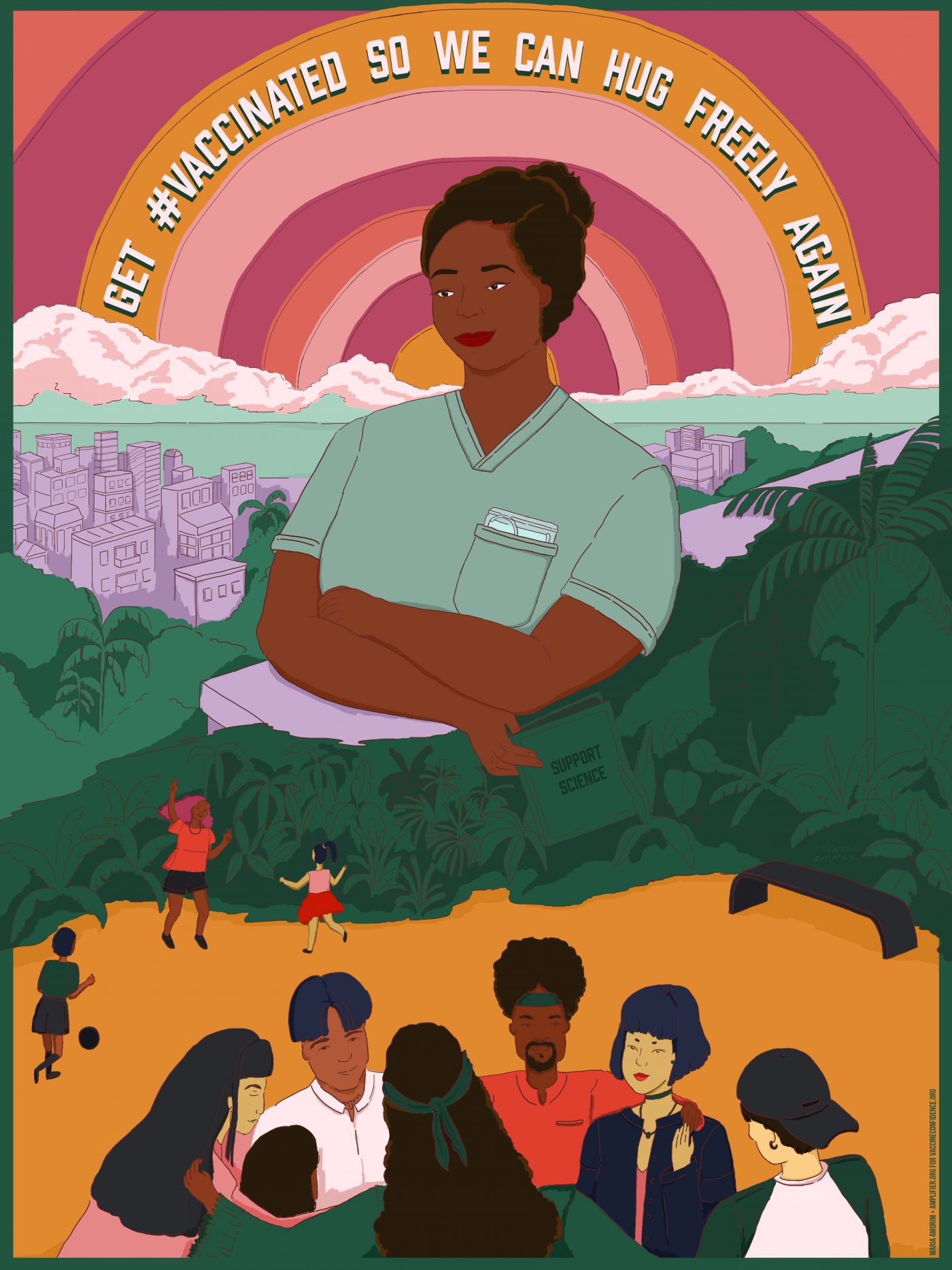 Vaccines For All by Giri Dwinanto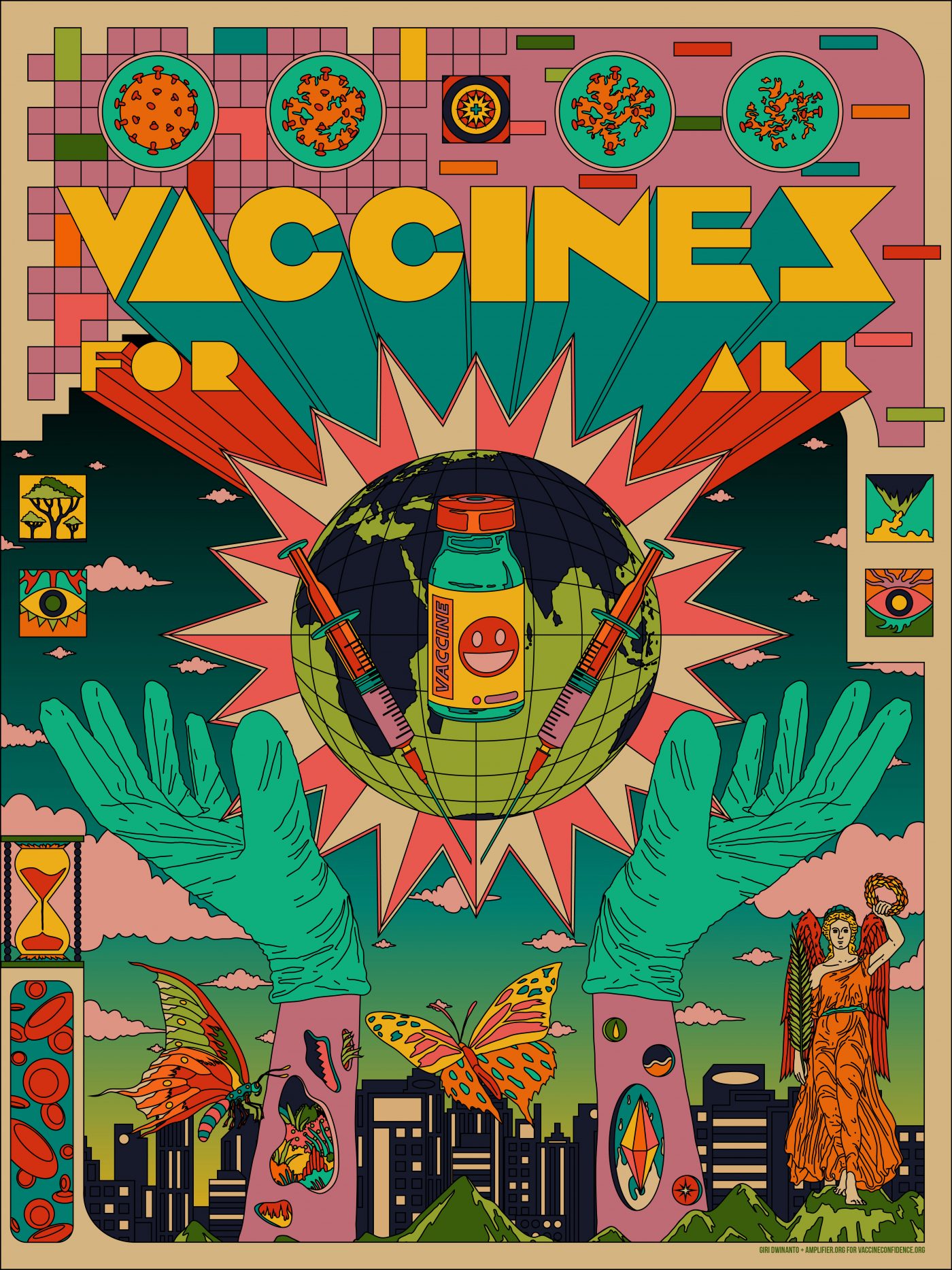 Vaccinated by Crystal Worl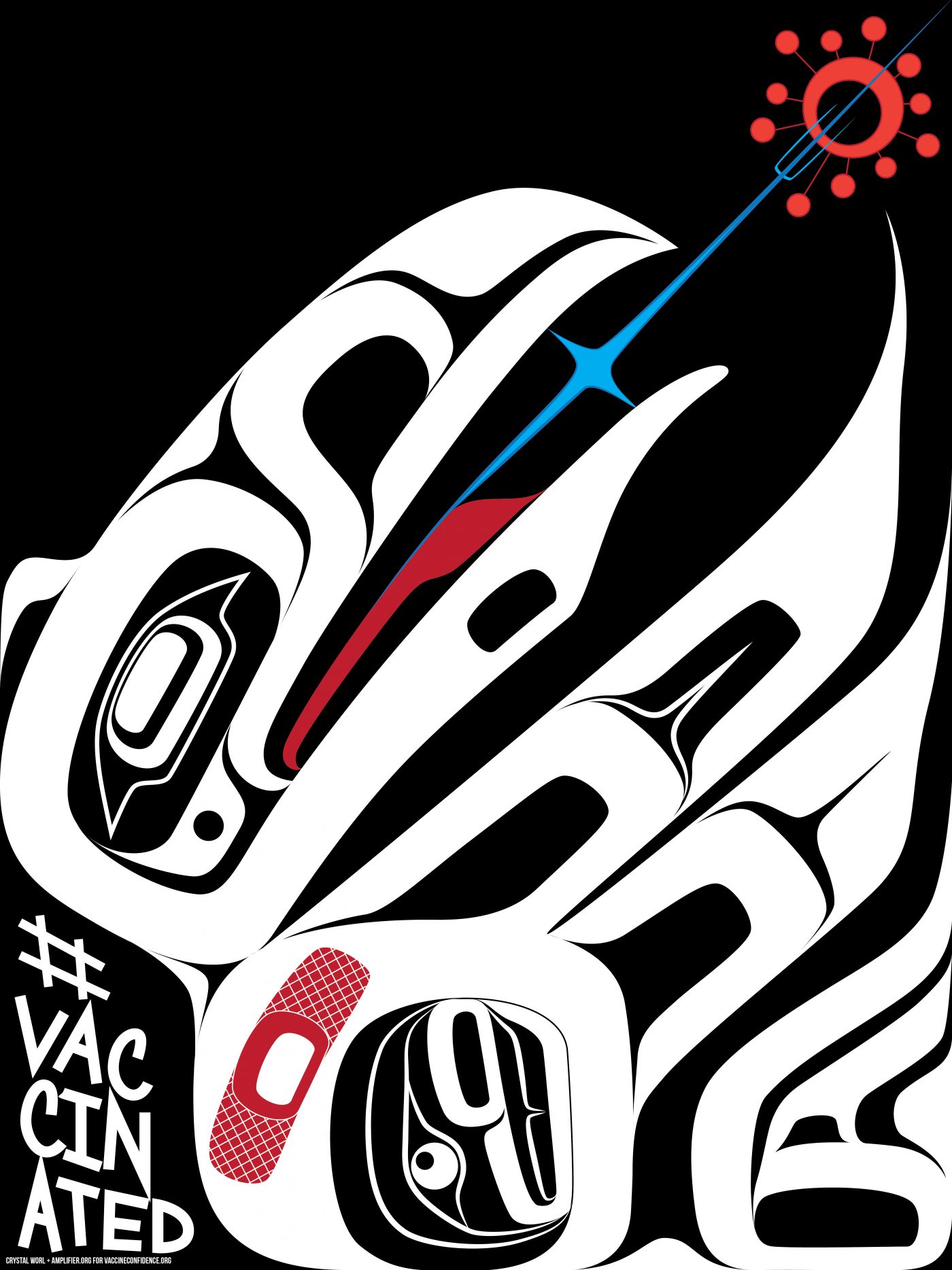 Vaccines For All by Rohan Bhatia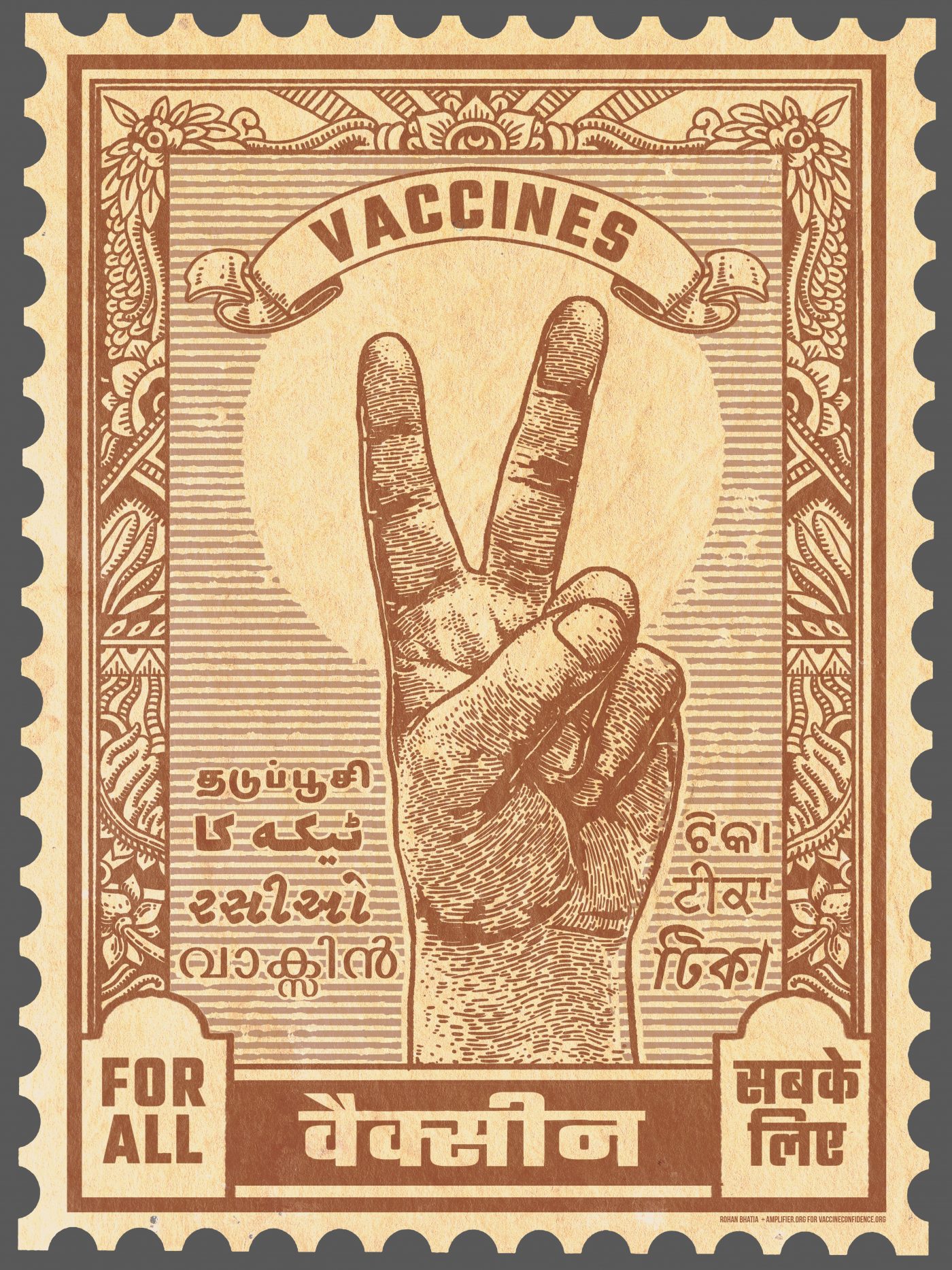 Together For The Better by Salum Mlaponi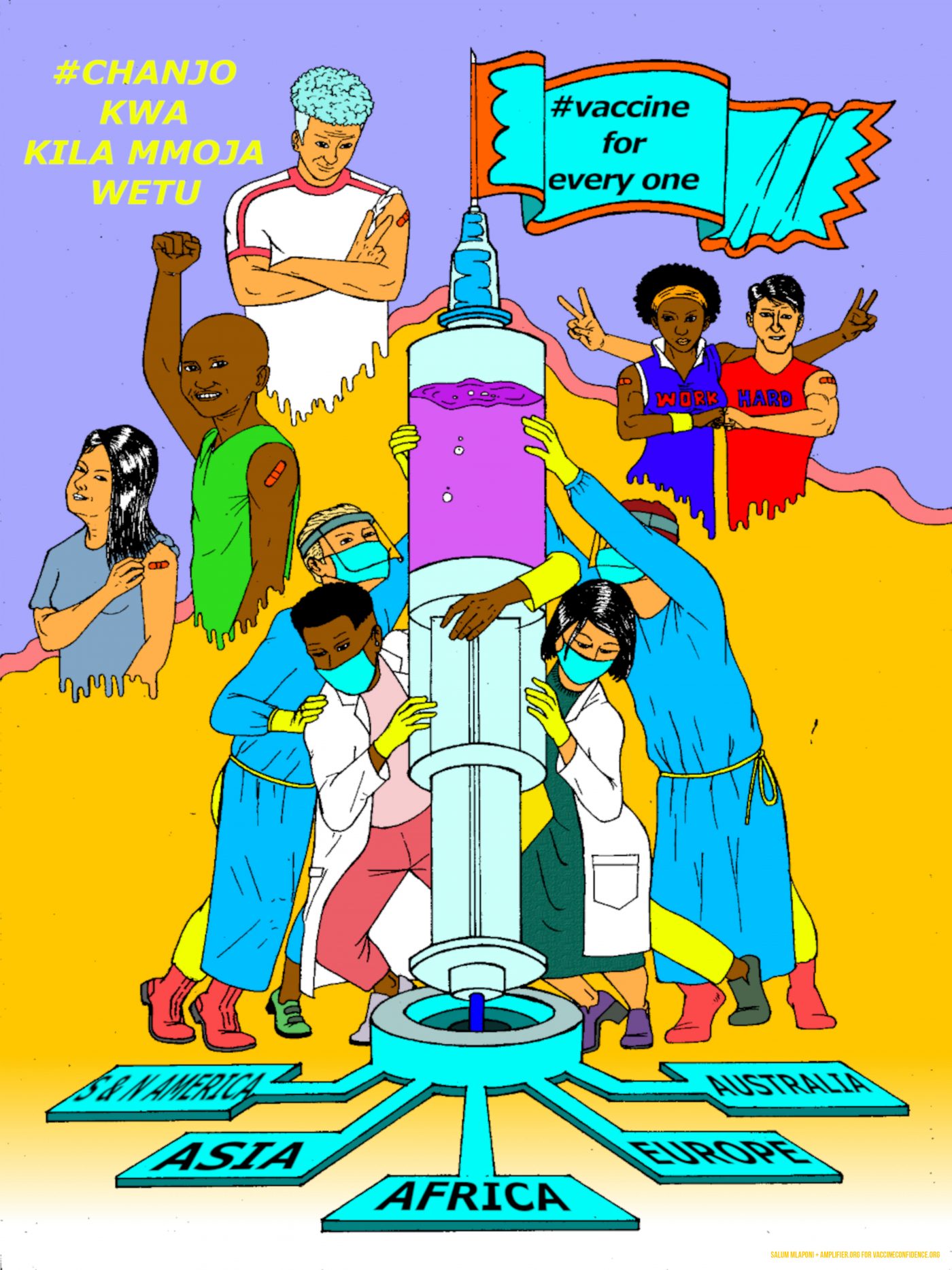 Knock Out Covid by Chance MacArthur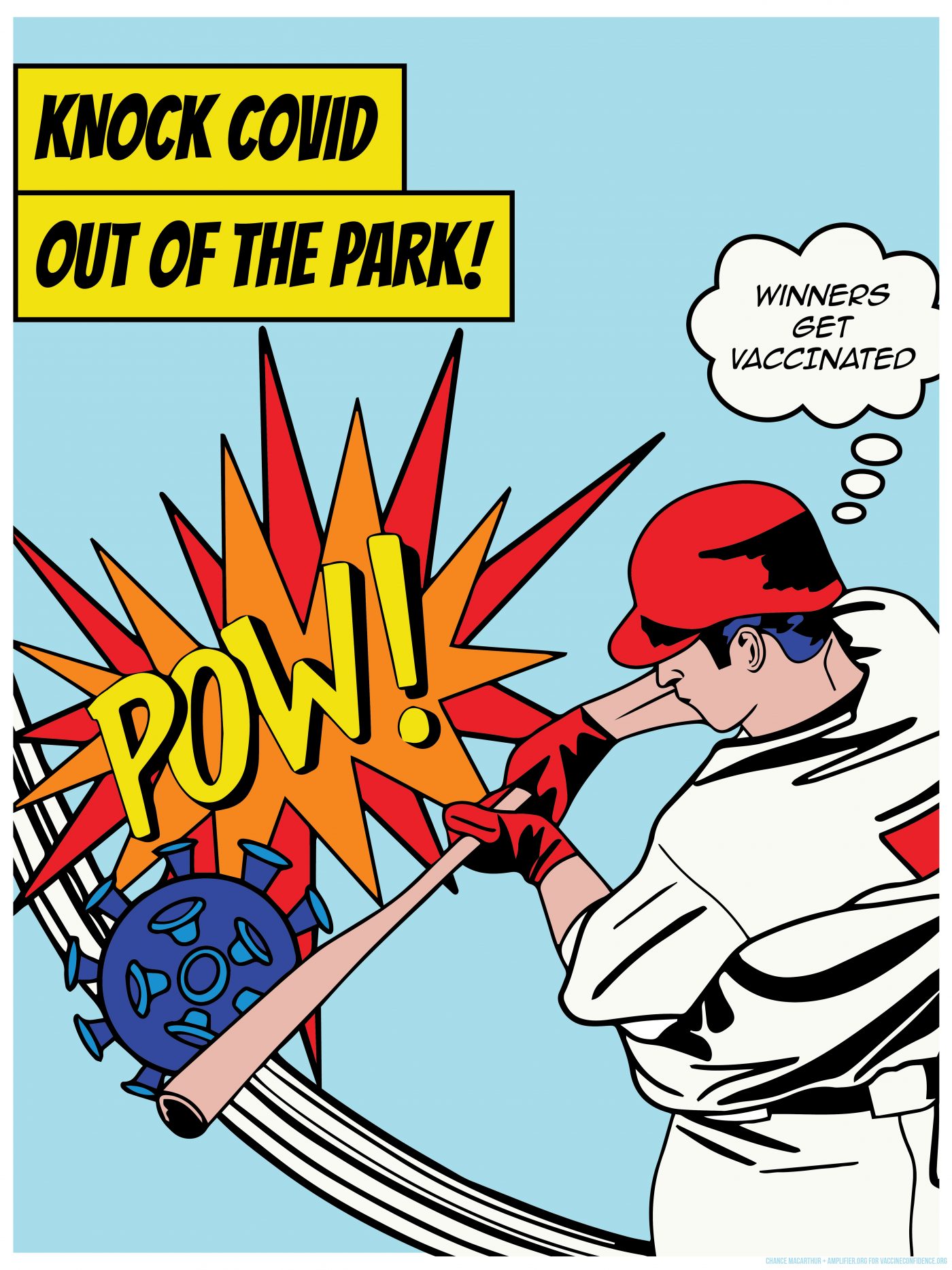 Vaccines For Victory by Tyana Soto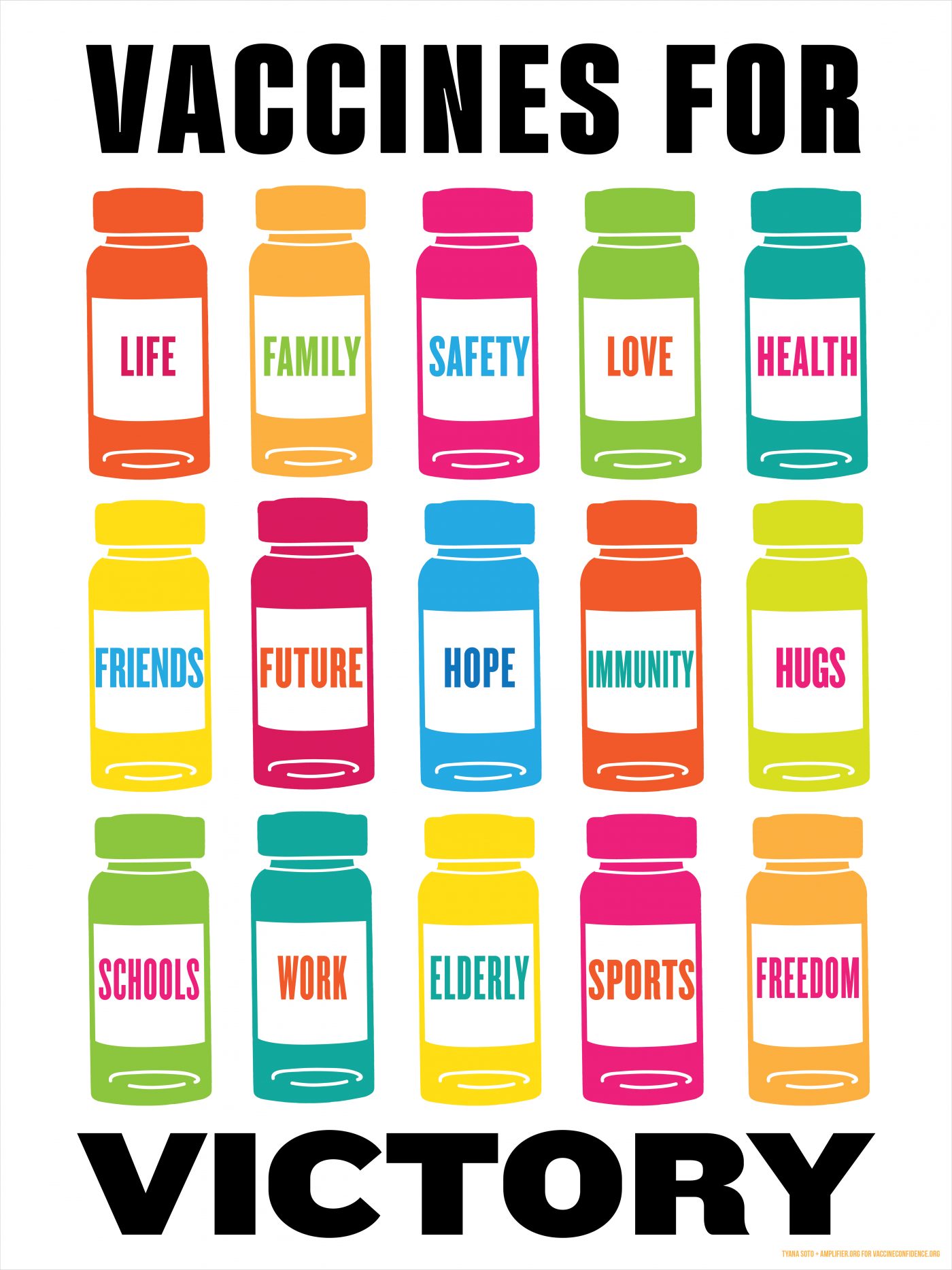 Vaccines For Victory by Hillary Carlip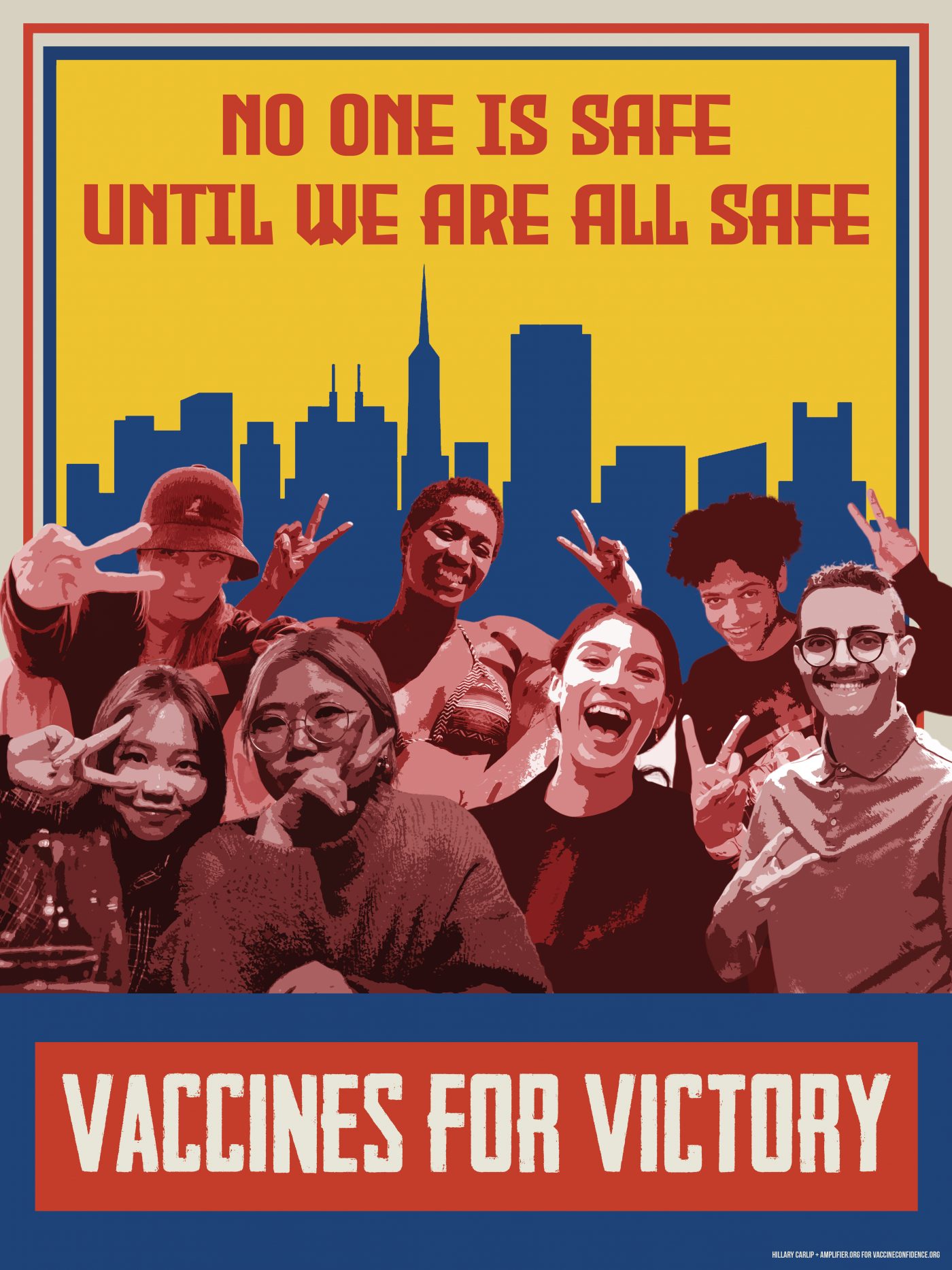 Shop
Our online store features printed artwork such as limited edition posters, apparel, stickers, postcards & more! Every dollar we raise goes directly to distributing the work to places we believe need this art the most — in the streets, classrooms across the country, and to community organizers working at the frontlines of change.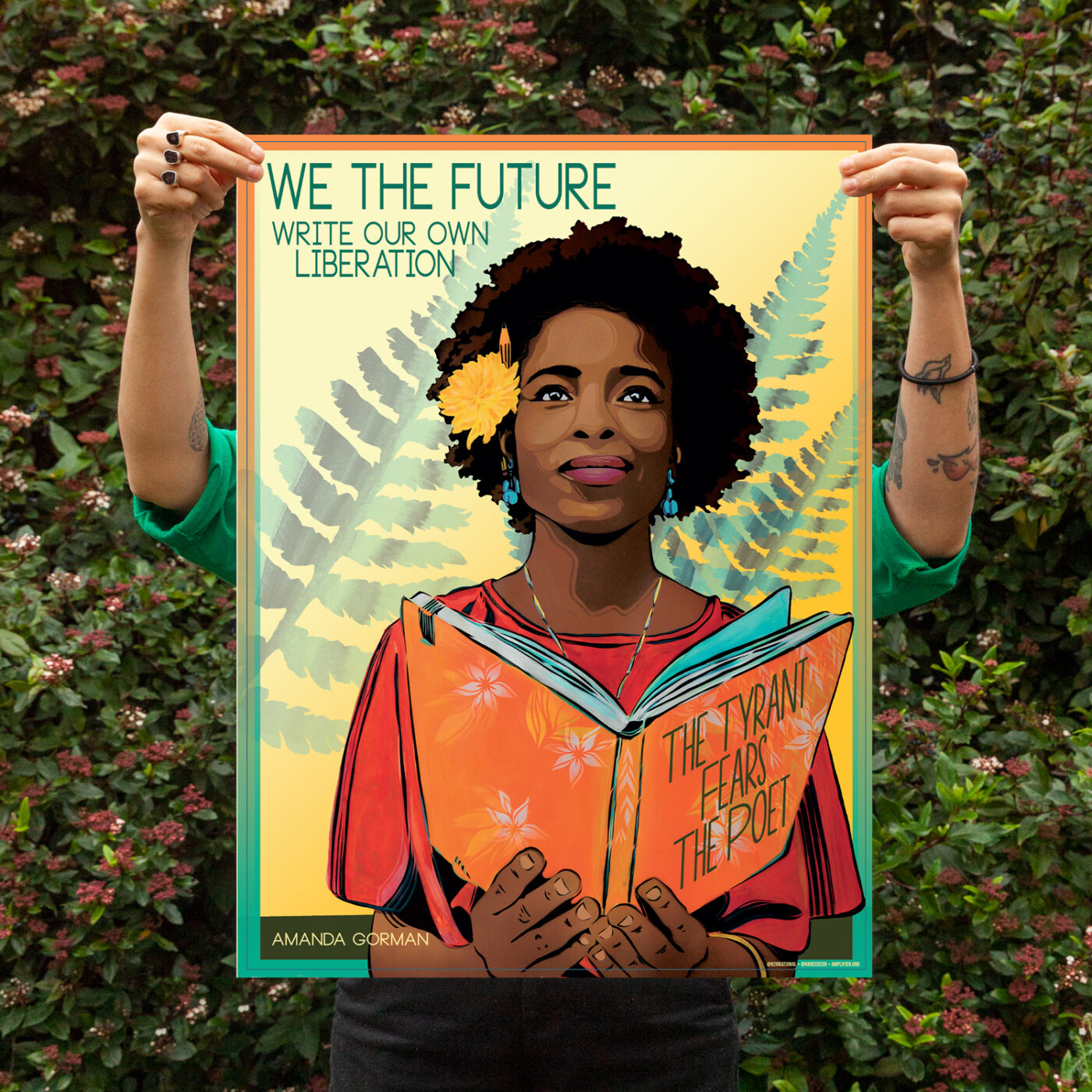 We The Future
Write Our Own Liberation Fine Art Print featuring Amanda Gorman by Kate DeCiccio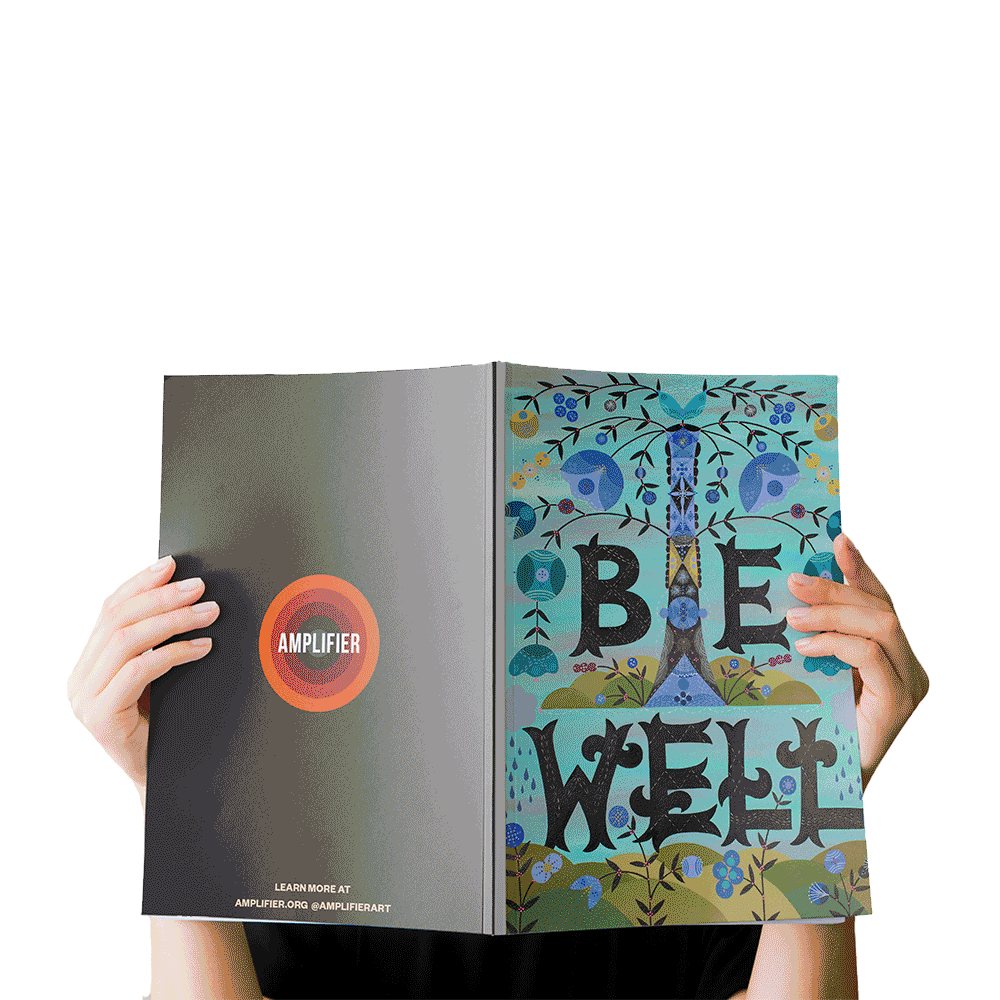 Donate for Art
We are an art machine for social change. All art sales help us to fund new art campaigns.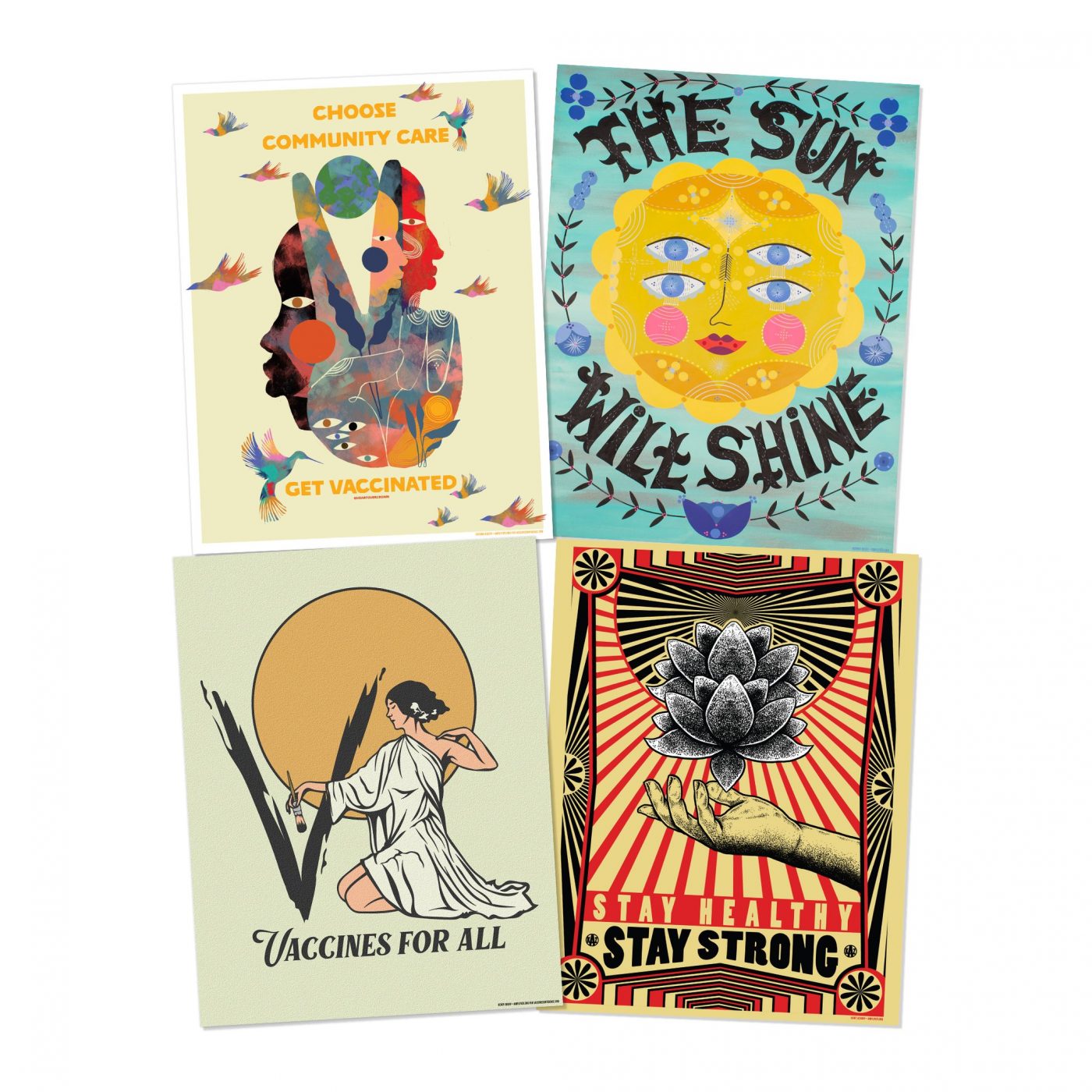 Vaccinated Poster Pack
Unsigned offset posters in an open edition from Amplifier's #Vaccinated Global Open Call.