Community Vaccination Art Program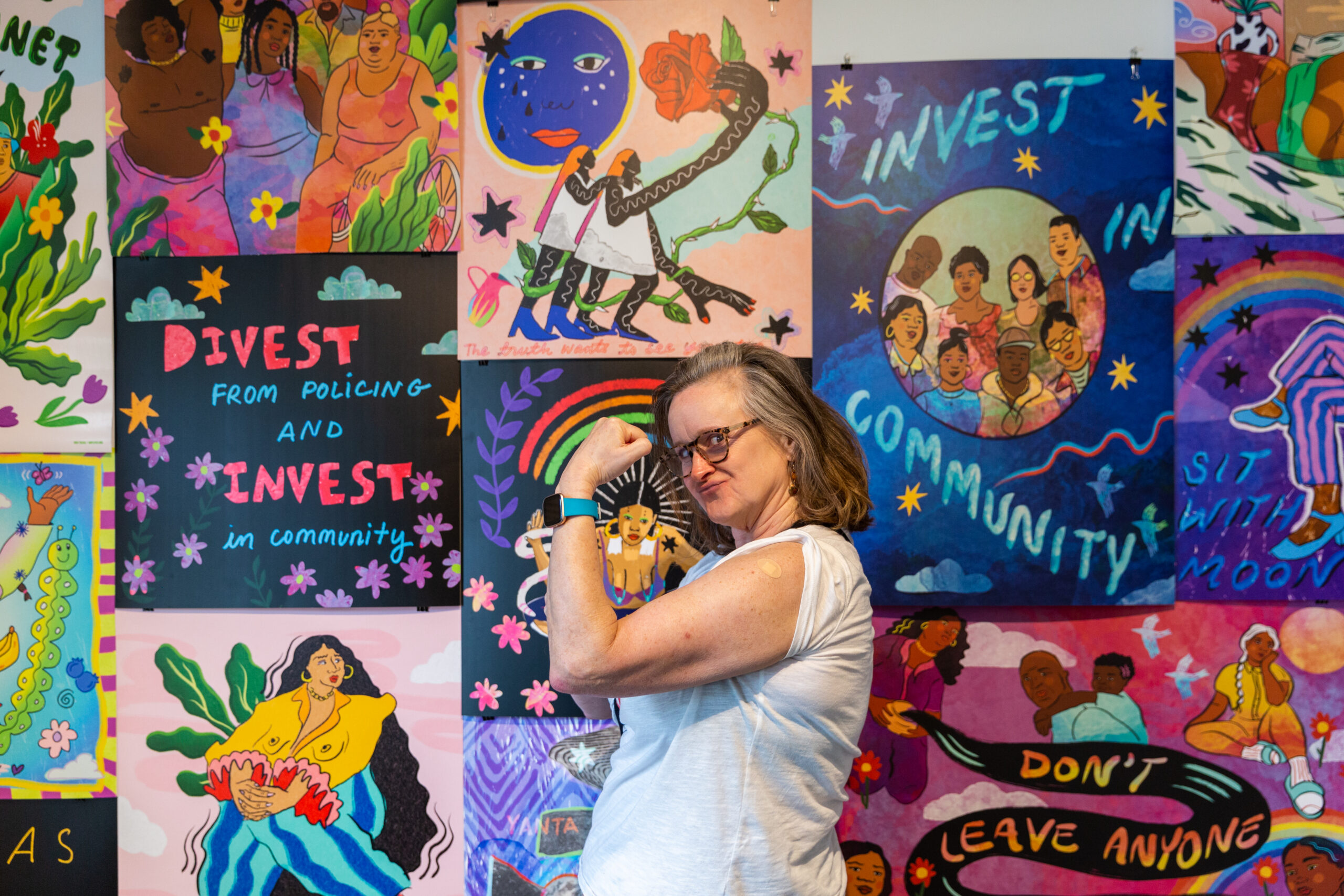 WE KEEP US SAFE
In the summer and fall of 2021, Amplifier inspired people to get vaccinated against COVID-19 with public art in 12 cities across the U.S. and Canada, including Chicago, Detroit, Edmonton, Jacksonville, Los Angeles, Mesa, Montreal, Ottawa, San Bernardino, San Antonio, Seattle and Washington, DC.
In the summer of 2022 Amplifier is partnering with local community organizations to continue our vaccine awareness PSA's in Mesa, Arizona and Jacksonville, Florida. This program includes commissioning artists local to each city to create artworks for neighborhoods with lower vaccine uptake rates. These public artworks will be positioned in community galleries, public spaces and small businesses, and accompanied by a social media campaign to help spread the message far and wide.
We teamed up with Jared Yazzie, and Nina Yagual to explore what public health and safety looks like for our communities today, 2+ years into the Covid19 pandemic and in the face of increased challenges from the economy to our challenging healthcare system to climate change. This artwork series explores self care, community wellbeing, and mutual aid as sources of community health and safety.
Funding for this effort is made possible through a subaward from the CDC Foundation and is part of a Centers for Disease Control and Prevention (CDC) of the U.S. Department of Health and Human Services (HHS) financial assistance award. The contents are those of the author(s) and do not necessarily represent the official views of, nor an endorsement by, CDC/HHS or the U.S. Government.