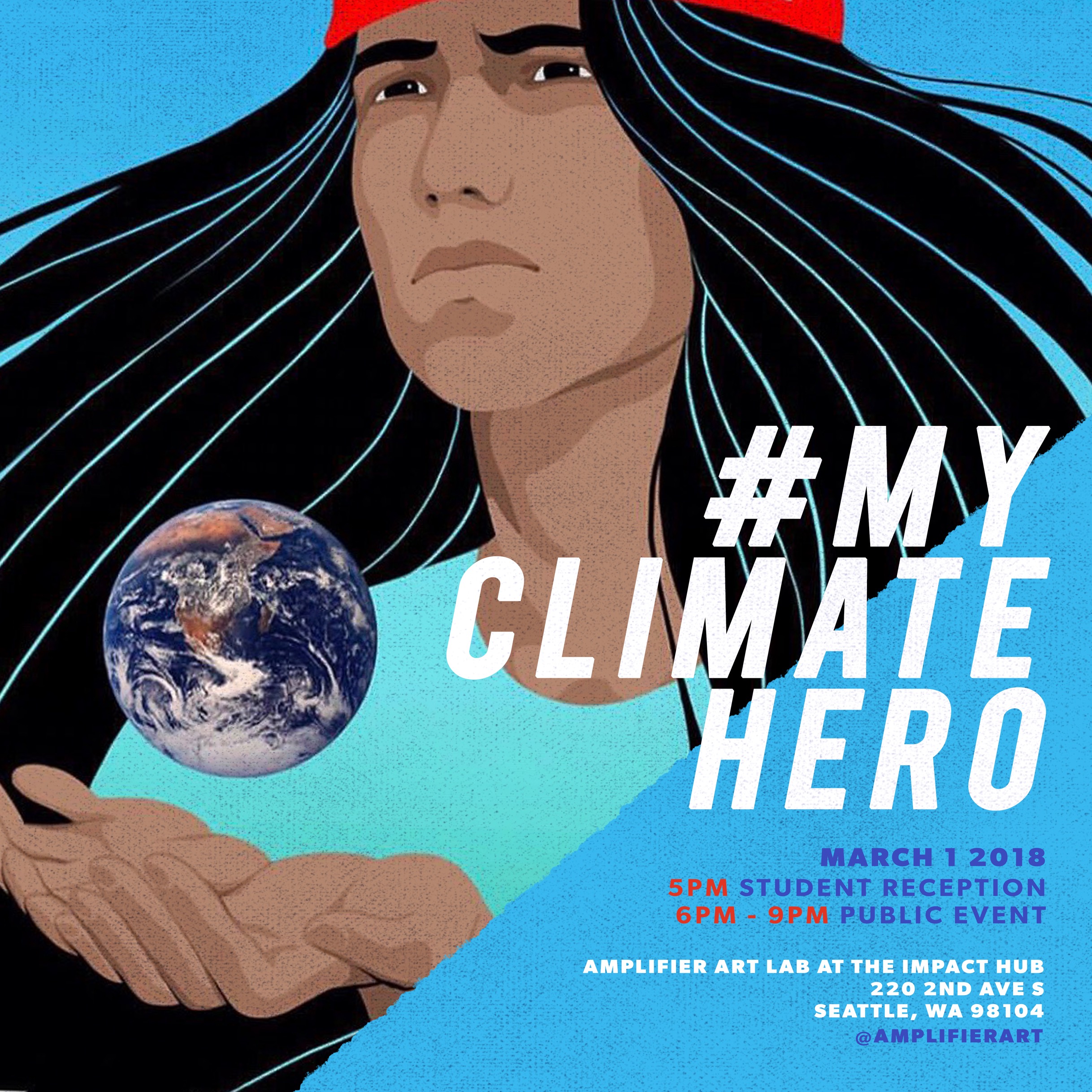 You're invited to the opening of #MyClimateHero, a new interactive comic art exhibition and series depicting modern heroes of the climate security and environmental justice movements. Join Amplifier for the March First Thursday Art Walk for an exploration of the role that icons, art, and storytelling have in shaping the future of this movement.
Literally rip the comic prints off the wall to color in your favorite icon while networking with leaders and change makers in this movement.
5:00 – 6:00pm — Student Reception in the Art Lab
6:00pm — Doors opens to the public in the Art Lab
This event, and the #MyClimateHero series, is made possible with support and partnership from the David Rockefeller Fund and the Henry M. Jackson Foundation.
Special thanks you to our #MyClimateHero media partner Grist.org and our First Thursday Art Walk partner the Impact Hub Seattle.