We Can Thrive Together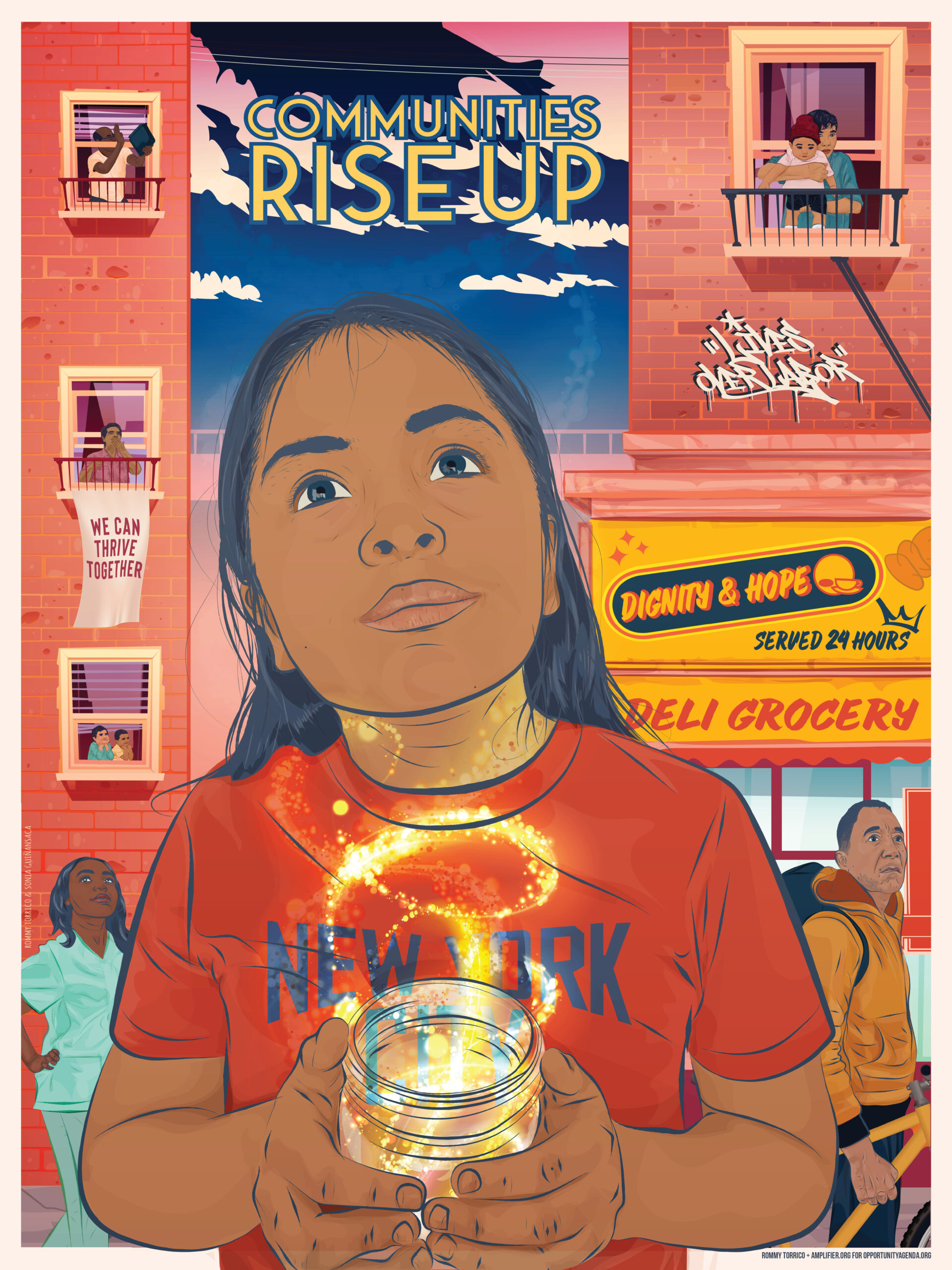 Visioning Economic Justice for All
The Opportunity Agenda, a social justice communication lab that works to advance the impact of the social justice community, and Amplifier have come together to launch the "We Can Thrive Together: Visioning Economic Justice for All" initiative in order to help organizers and teachers vision an economically just society for everyone. This timely campaign holds that ending poverty is within our reach, and that we have both the power and responsibility to do so.

This initiative includes a discussion guide, four brand new K-12 lesson plans designed for remote learning and four original artworks by Rommy Torrico and Noa Denmon, and marks the first step in our partnership sparking more expansive conversations around the intersections between economic justice and systemic racism, housing insecurity, income inequality, and other major issues affecting our society today.

Through these fun, hands on lesson plans, students will work together on collaborative activities around economic justice like making a starter pack inspired by the union organizing concept of "a third for a work, a third for play, a third for what we may", completing math activities about the wage gap, creating a DIY workplace charter for their future employment, and more! To access our lesson plans, please visit our Education page here.

The impetus for this effort is rooted in the events of the past year, which have put the countless economic inequalities that are rooted so deeply in our society into even sharper perspective – in every state across the country, families are facing increased financial strain, and find themselves having to explain this to their children. Through this joint campaign, we are proud to provide families and educators with free tools to engage in meaningful, creative dialogue around re-thinking the economy, access to resources, and values with their children and students.
Join our Education Program