We Are Home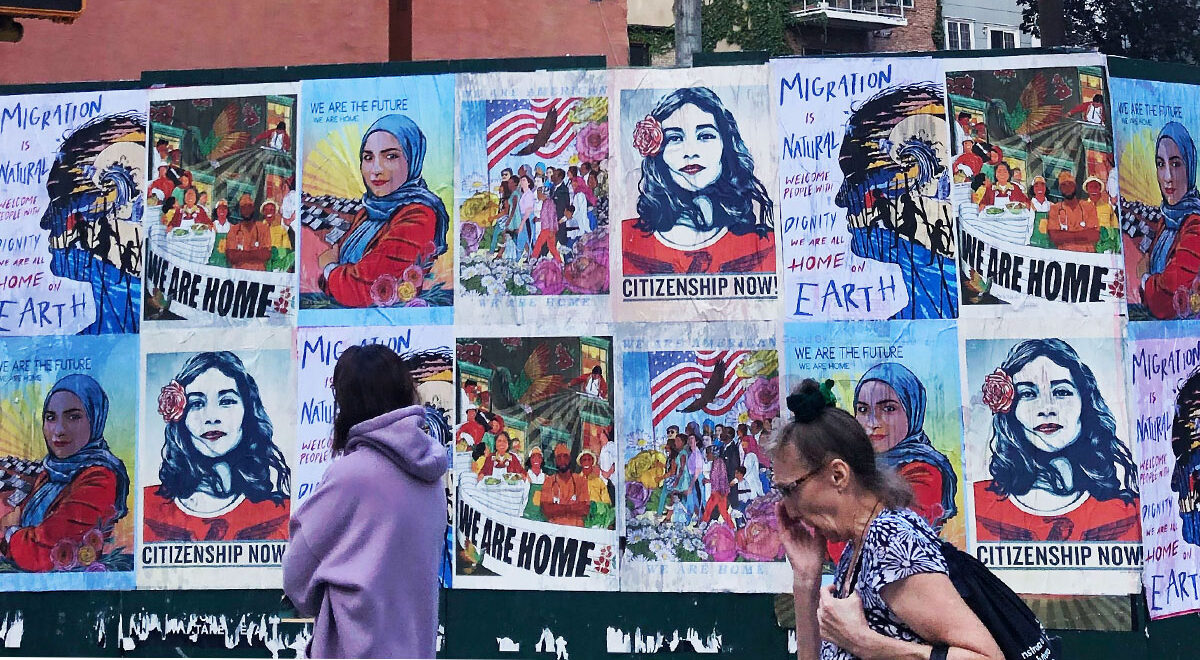 Immigration Reform
We Are Home is a nationwide campaign to fight for immigrant communities on three fronts: prioritizing and demanding a pathway to citizenship for the 11 million undocumented immigrants in America; a moratorium and overhaul of interior enforcement; and broad affirmative relief from deportation.

In fall 2021, Amplifier partnered with We Are Home, the New Venture Fund and SOZE to visualize the need for reform. We commissioned artist Alex Aberdee to create a public art campaign that was central to the Welcome Back Congress rally in Washington DC on Tuesday, September 21st for citizenship, care and climate in an effort to have legalization for millions of immigrants included as part of Congress' Fiscal Year 2022 reconciliation package.

The rally, which included people from more than 30 states, highlighted the urgency for policymakers to act now and use every tool within their power to ensure an equitable recovery for everyone in our country, regardless of their immigration status.
Help build a new immigration system!