#Vaccinated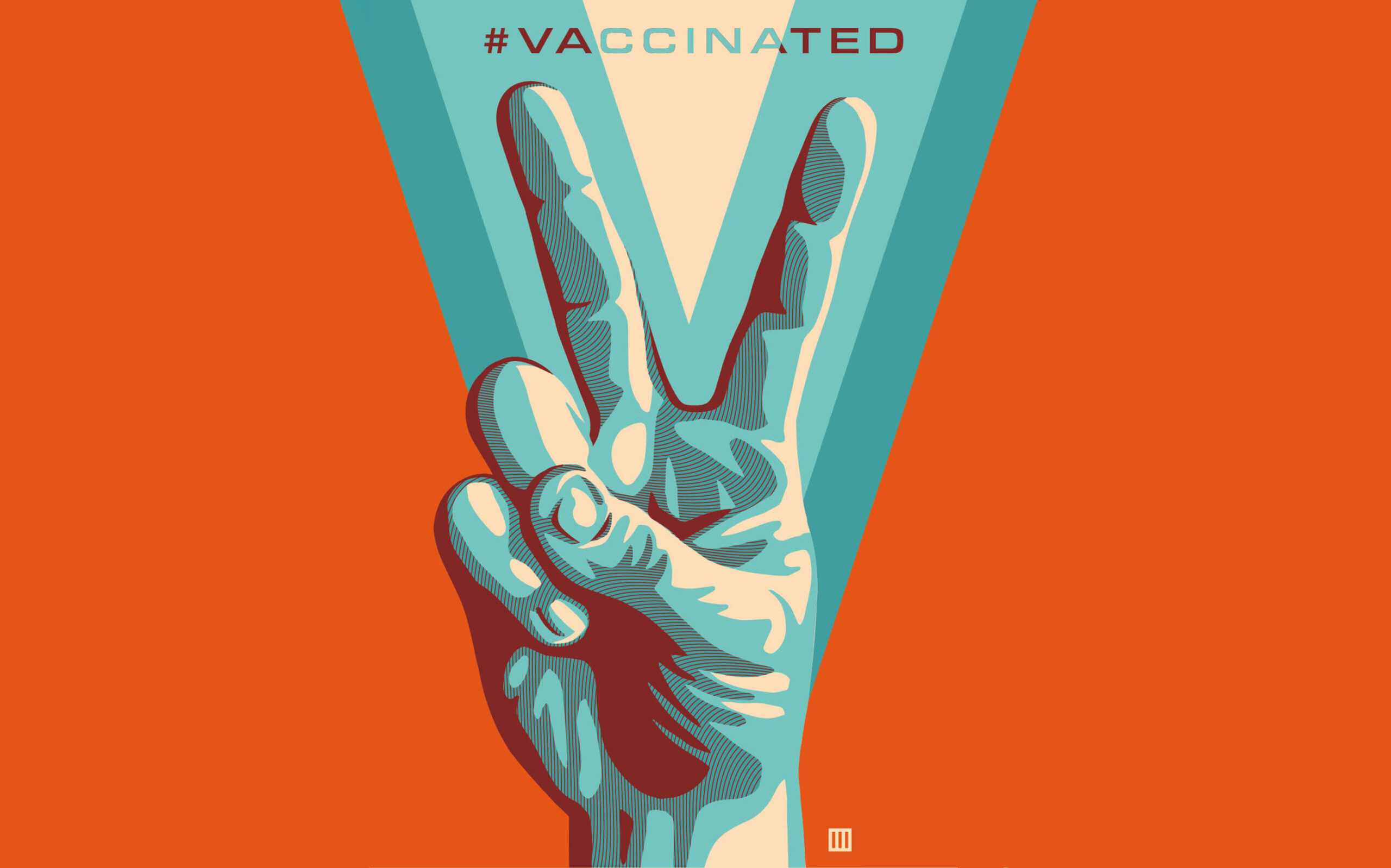 It's time to share the #Vaccinated artwork!
1) Download the free art below and share it online, via social media channels or use them as desktops, screensavers, zoom backdrops and more!
2) Print your favorites as posters, banners, or lawn signs, to put in windows and yards around your community.
3) Order prints from our online store.
YOU are what makes this art powerful – you are the Amplifier.
If you are an artist interested in joining this campaign Click here to submit artwork.
New works will be made available as free high resolution downloads below as they are chosen by our panel of curators!