She Can Stem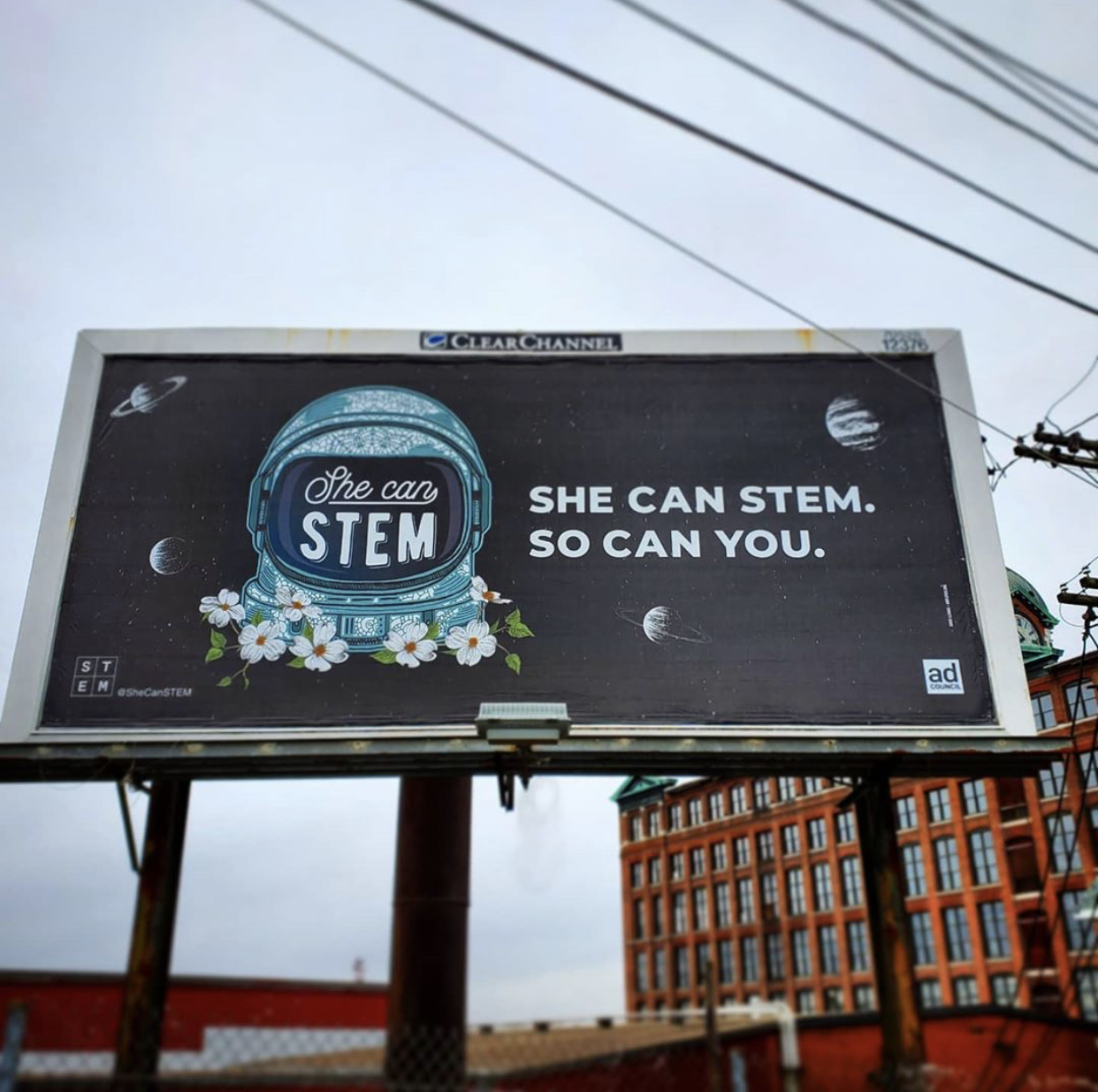 Research shows that young girls initially like STEM subjects just as much as boys do, but as they get older, they start to feel that STEM isn't for them based on outdated gender stereotypes. As girls look around for women role models, they often don't see anyone who looks like they do.
To get girls to stick with STEM, we have to show them what's possible. By sharing stories of female role models, we help girls see themselves in STEM and prepare them for their own career journey.

In 2019, the Ad Council and Amplifier teamed up to produce the She Can STEM campaign. This body of work was created by female-identifying artists and engages and empowers tween and teenage girls (in middle school and high school) to participate in STEM. It showcases the achievements of role models in STEM to reinforce the idea that STEM is cool, creative, and inspiring. She Can STEM gives visibility to women currently leading the world of STEM so girls can see they have a future in it, too. We give girls the inspiration they need by showing them that if "She Can STEM, So Can You."

To learn more, visit @SheCanSTEM on Instagram.
Are you an educator? Download our She Can STEM toolkit, featuring STEM lesson plans to integrate into your classroom, on our Education Amplifier page. This toolkit helps bridge middle school classrooms and STEM (science, technology, engineering, and math) education to inspire youth, especially girls, around the country to get excited about — and stick with — STEM. ‌Not only can educators decorate their classrooms with the powerful artworks included in the toolkit created by artists Camila Rosa, Amanda Phingbodhipakkiya and Sarai Llamas, but youth can use these visuals to reflect critically about their experiences as learners in the fields of science, technology, engineering, and math.