Reframe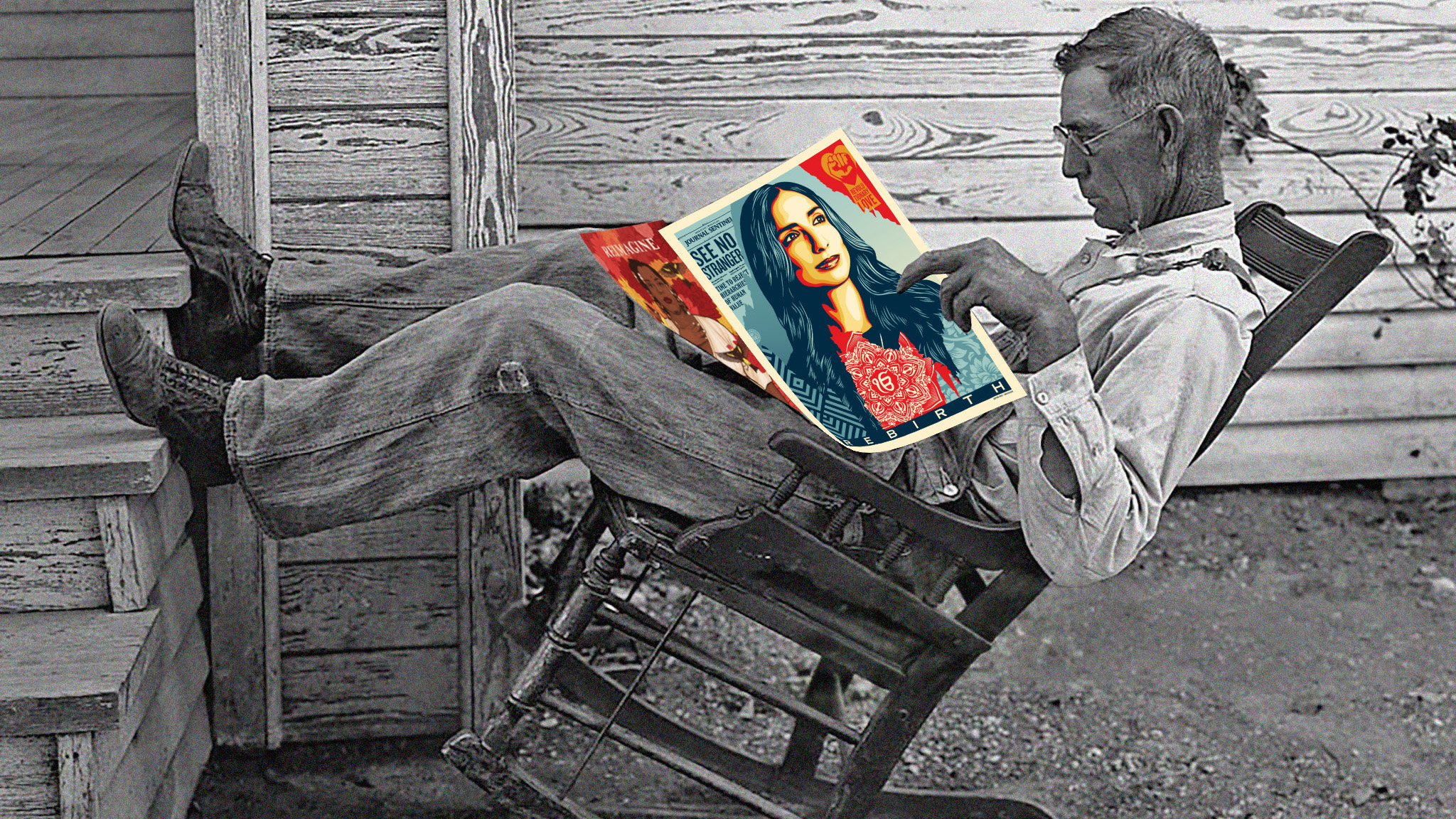 Fueling collaboration and conversation
It's time to REFRAME the issues that have been used to divide us and start the conversations that can restore our faith in each other, renew our hope, and repair the social fabric of this country that has been torn apart. The REFRAME 2021 campaign will amplify the messages of 12 visionary leaders fueling collaboration and conversations between worlds that seldom pause to truly hear one another.
How will this conversation be different? Because we are talking about what we have in common!
Visionary Leaders
REFRAME features visionary leadership and messaging that can help renew our common missions and reaffirm our common values as we start again, and again (and again).
Click on the portraits to learn more about each leader and download the artwork.
HELP US REACH NEW COMMUNITIES!
Launching on July 5, 2021 commemorating our interdependence, this art—and these conversations—will go far beyond the progressive leaning urban centers that have been the focus of so much activism. Billboards and full-page newspaper ads will appear in cities like Mesa, and Aurora, and Tulsa, and Jacksonville, and in the rural communities in between. Your support will also allow us to reach new audiences through targeted teacher outreach and partnerships with faith-based communities.
AR Activated Artwork
To deepen our conversations with new audiences, all 12 artworks can be activated through Amplifier's Augmented Reality app, which transforms our 2-D works into art that literally comes to life through animation and storytelling. Hearing messages straight from community leaders in their own voices exposes the heart of the most important movements of our times, and reveals the deeper conversations that have always been just beneath the surface of our work.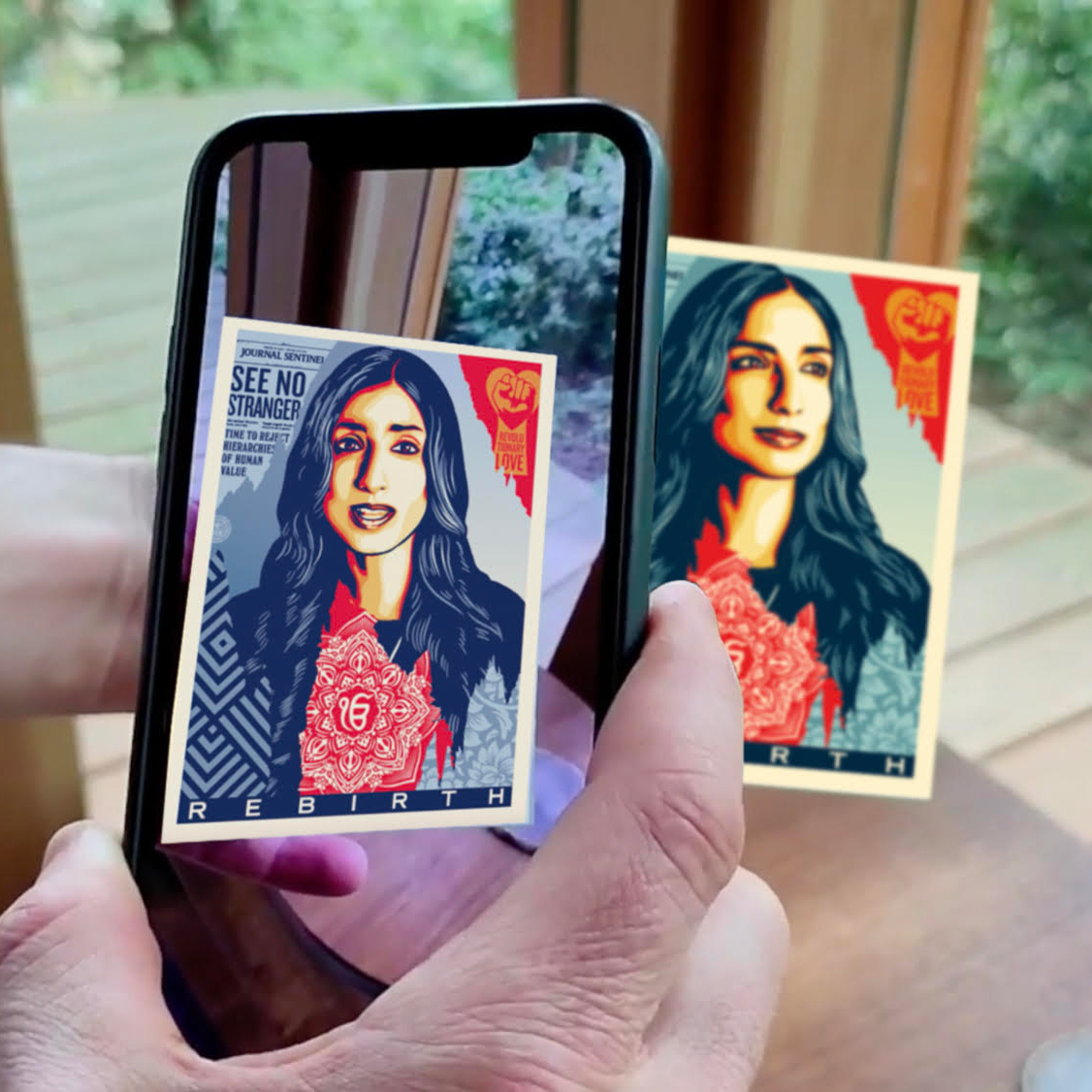 Educators Wanted!
For this campaign, Amplifier will make an educational newspaper featuring campaign artworks and a brand-new teaching tool about each of our twelve (12) REFRAME campaign icons. This will be a cohesive curriculum package delivered to our 20,000 teachers at the beginning of the 2021-22 school year (mid to late August 2021).
Are you an educator? Sign up for our network reaching 1 million K-12 students nationwide, and help facilitate non-partisan conversations around social justice in the classroom! REFRAME's teaching tools are designed to help middle and high school students reframe the conversations they have about important topics. We share these conversation drivers with the hopes that young people in every region of the United States will be inspired to shatter echo chambers and start talking to each other!
Be an Amplifier for change!