Realizing Democracy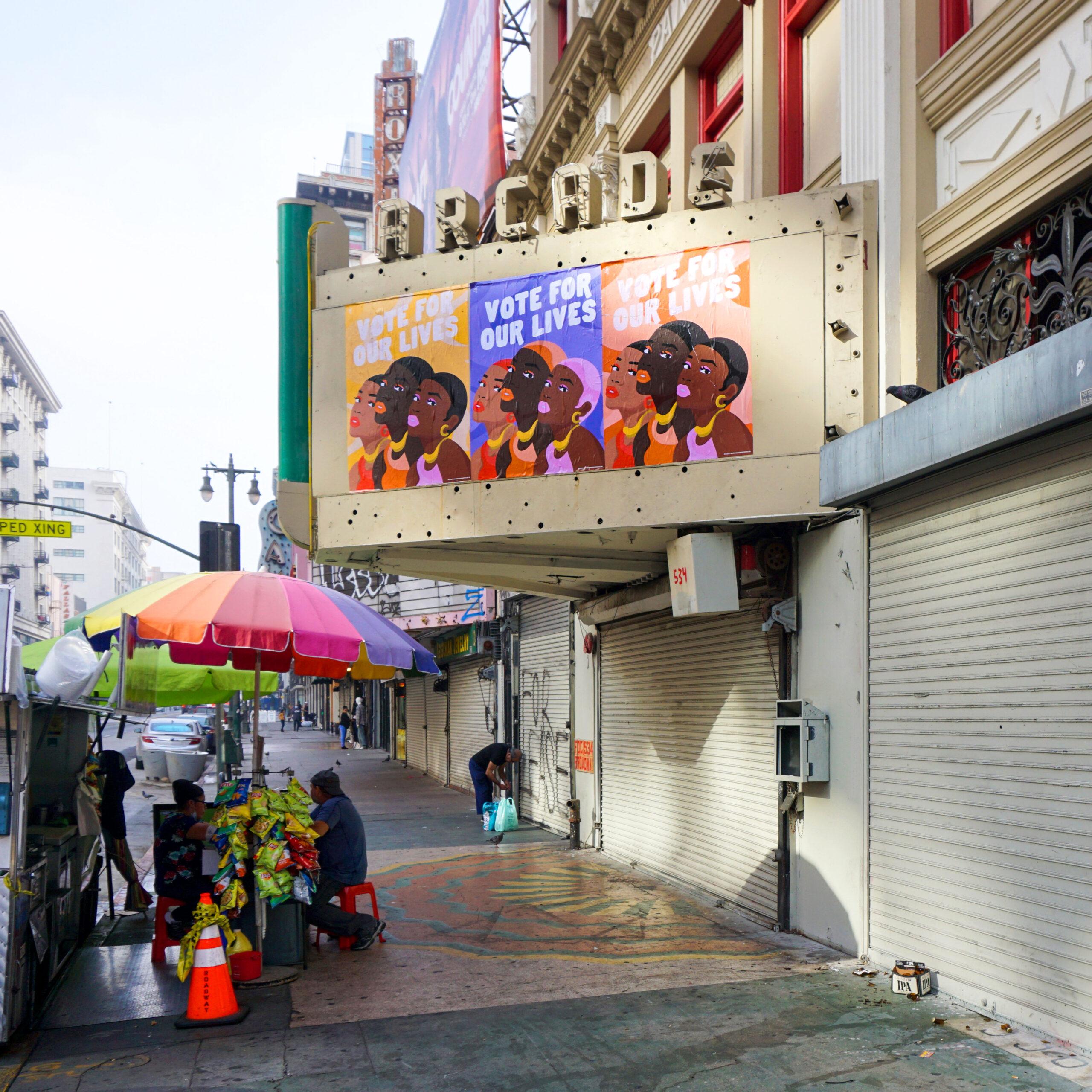 We are facing a historical moment of crisis and reinvention in American democracy. The debates of the coming months and years will shape the contours of American democracy over the next several decades. However, the current crisis of democracy is not limited to debates about norms, ethics, corruption, executive power, or the skewing of election results. In many ways, the crisis of American democracy is a deeper, more chronic one – one that revolves around the literal meaning of the word, which is 'people power'.

In collaboration with the Ford Foundation Community Change, the Center on Democracy and Organizing, Demos, and the Open Society Foundations and we developed a multi-year art series for Realizing Democracy – which is an effort to reimagine the relationship among civil society, government, and the economy – asking, what it would take to realize the full promise of democracy in the United States of America?

In 2019, we commissioned a unique body of artwork and distributed it with partners who share our commitment to nurturing a democracy that works for all people.

One year later, Amplifier launched racial justice-focused campaigns for the New Florida Majority, We The People in Michigan, and ISAIAH in Minnesota to amplify the voices of localized movements working towards the themes of Realizing Democracy. We the People MI seeks to use art as a call to action to 'Fund Our Futures' – fund the futures of people of color, working-class folks, Indigenous people, and Michiganders all over the state because we deserve to live with dignity and have the adequate resources to meet our needs to thrive. As the nation heads into an election and legislators in Michigan battle over funding, we hope these pieces spark the imaginations of our communities as affirmations that we deserve a better future and that together we have the answers. Artworks are by Nicolas Lampert.

For Florida Rising, Amplifier created artwork to uplift voting for shared values in Florida this November. Because when our people vote, we have the power to change this country. In Florida, we're winning justice for our community by voting for our lives. Learn more about their efforts to increase voter participation at floridaforall.vote.  Artworks are by Laci Jordan. Download free high-resolution artwork from this series to print and share with your community, and go here for more resources about Realizing Democracy.
See how you can be
an Amplifier for change!