My Climate Hero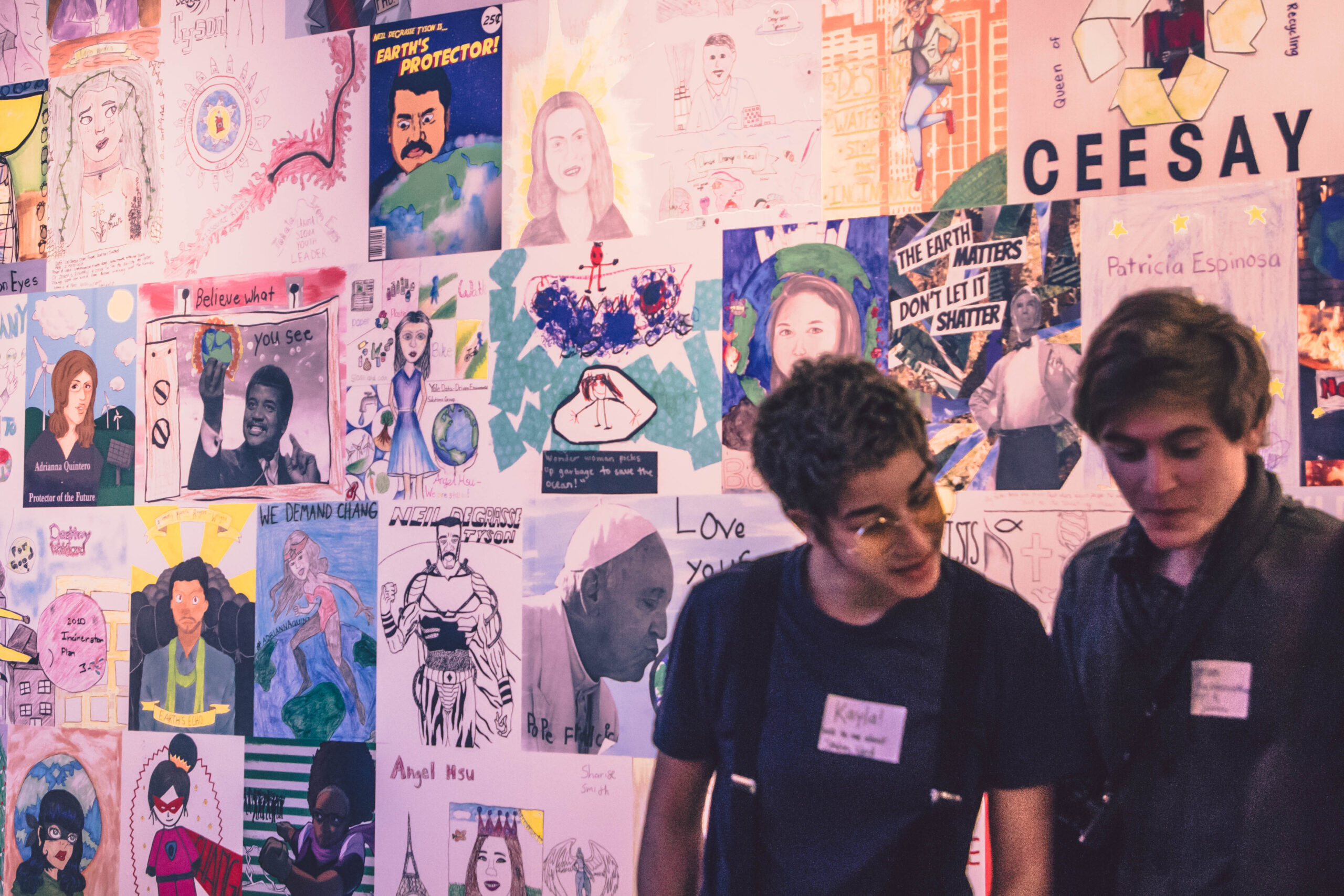 #MyClimateHero is an interactive comic art series and exhibition depicting heroes of the climate security and environmental justice movements.
There are a lot of misconceptions about what climate leadership looks like or who fits the mold of an environmentalist. #MyClimateHero tells the story of modern climate leaders building unprecedented cooperation, creating space and driving action for those most impacted to share their knowledge and perspectives. In honor of Earth Day 2018, Amplifier released a new series of artworks designed through collaborations between comic artists and environmental leaders.
Student Gallery
Amplifier teamed up with 50 classrooms around the United States to pilot a lesson plan and comic art workshop to help students explore modern environmental leadership. This program gave students the opportunity to gain knowledge of leaders working to protect our natural environment, showcase their artistic creativity, and to explore the role of art in social change.The #MyClimateHero Educator Toolkit is available for free to any educator wanting to bring this conversation and activity into their classroom or program. See our Education Amplifier page for details.