Girl Rising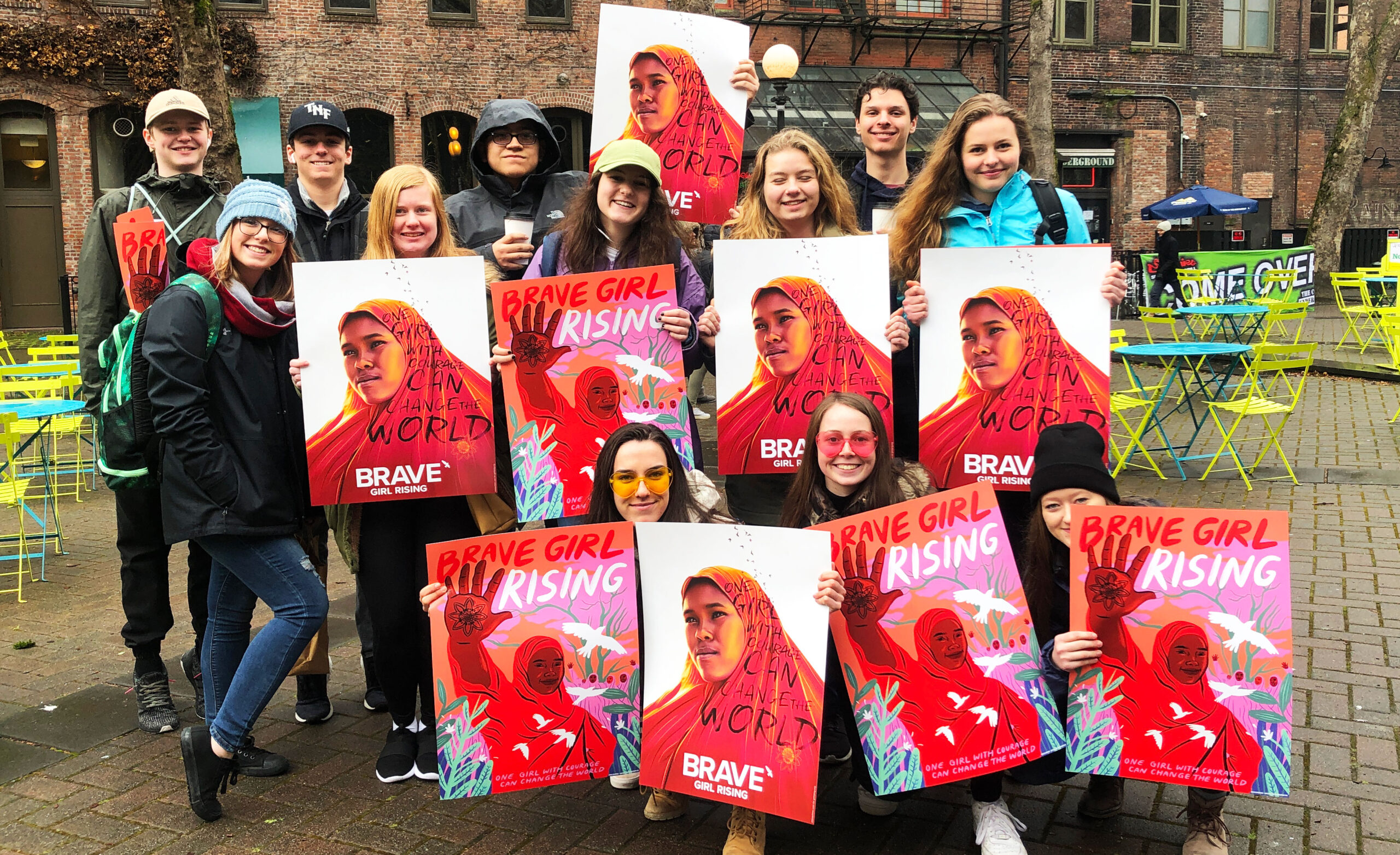 One girl with courage can change the world.

For this project, Amplifier teamed up with Girl Rising, a nonprofit organization dedicated to creating a world in which every girl can grow to be a full and equal participant in society. This artwork by Ashley Lukashevsky is inspired by the 2019 short film Brave Girl Rising, which tells the story of Nasro, a 17-year-old Somalian girl who is living in Kenya as a refugee in order to continue her education. Her courageous drive to continue her education is inspired by the magical dreams of her mother and sisterhood of her friends. Nasro states, "When you have lost what I have lost, school becomes your everything." The film celebrates how hope, love, and friendship can propel us beyond even the most bleak of circumstances, in which girls are denied the right to learn.

It also sheds a light on the crisis of refugees and displaced peoples on our planet, which is an enormous problem and only getting bigger. According to the United Nations High Commissioner for Refugees (UNHCR,) 68.5 million individuals have been forcibly displaced worldwide as a result of persecution, conflict, violence, natural disasters, or human rights violations since the end of 2017. More than half of them are under the age of 18. The world has never seen anything like this—not even during WWI or WWII.
This project empowers viewers to participate in advocacy around this global humanitarian crisis.