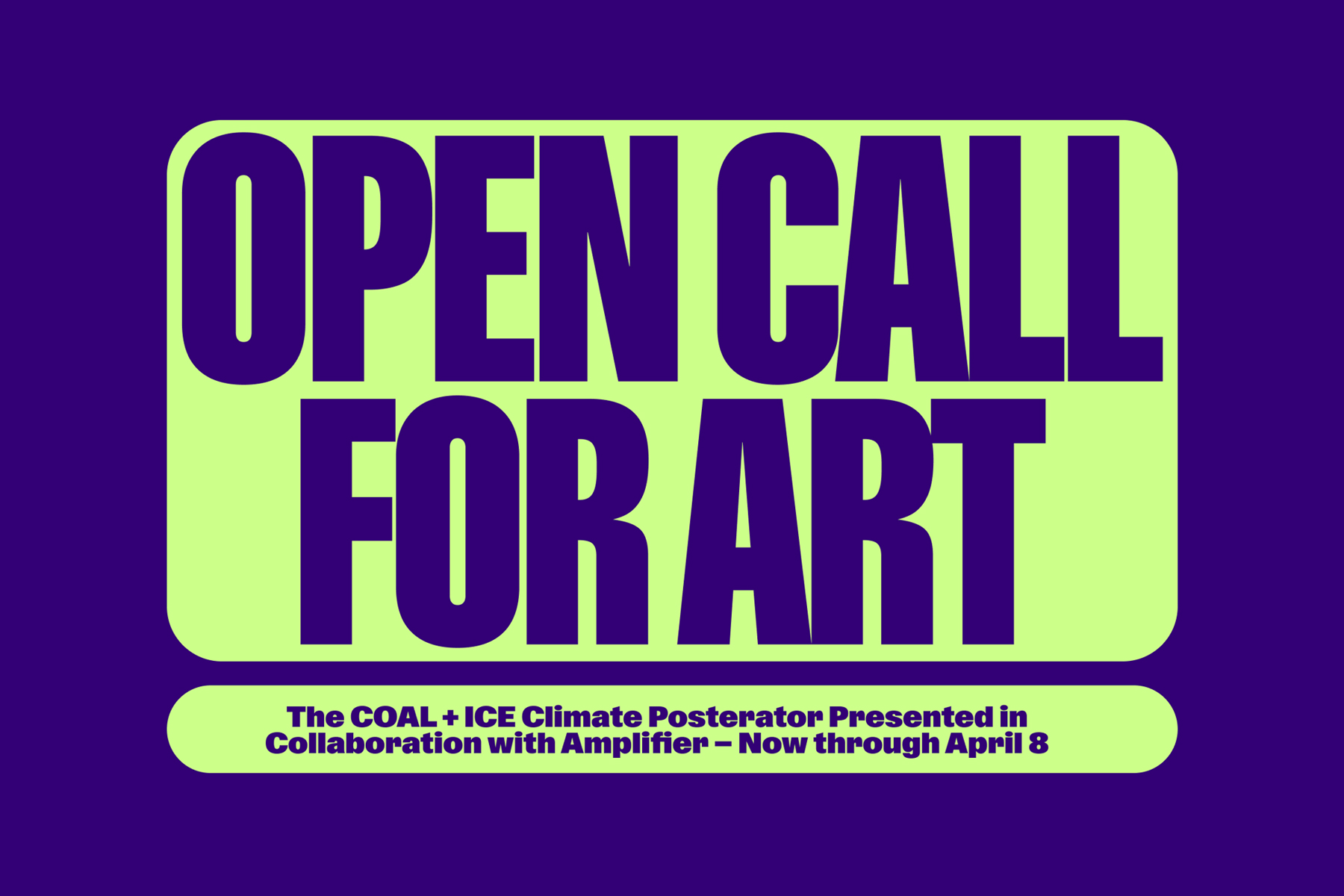 Coal + Ice Open Call For Art
Announcing a new open call for art — the COAL + ICE Climate Posterator and Poster Design Prizes!

In anticipation of Earth Day, the Asia Society, supported by the Helen Frankenthaler Foundation, is launching the COAL + ICE Climate Posterator and Climate Change Poster Design Prizes. Held in conjunction with the COAL + ICE documentary photography and video exhibition at the John F. Kennedy Center for the Performing Arts in D.C. in Spring 2022, this initiative is a global call to respond to a global emergency, presented in collaboration with Amplifier.

Posterator users will be able to use select COAL + ICE exhibition photographs to design their posters. The winning submissions will be displayed in an online gallery and will become part of the COAL + ICE exhibit itself!

Key dates:

February 28 – The open call soft launches, exclusively for Amplifier's artists and our broader community!
March 15 – The COAL + ICE Exhibition opens and the Climate Posterator goes live
April 8 (11:59PM EST) – Deadline to submit posters for the design prizes
April 22 (Earth Day) – The 10 prize winners will be announced and will win a $1,500 prize each!