Close Rikers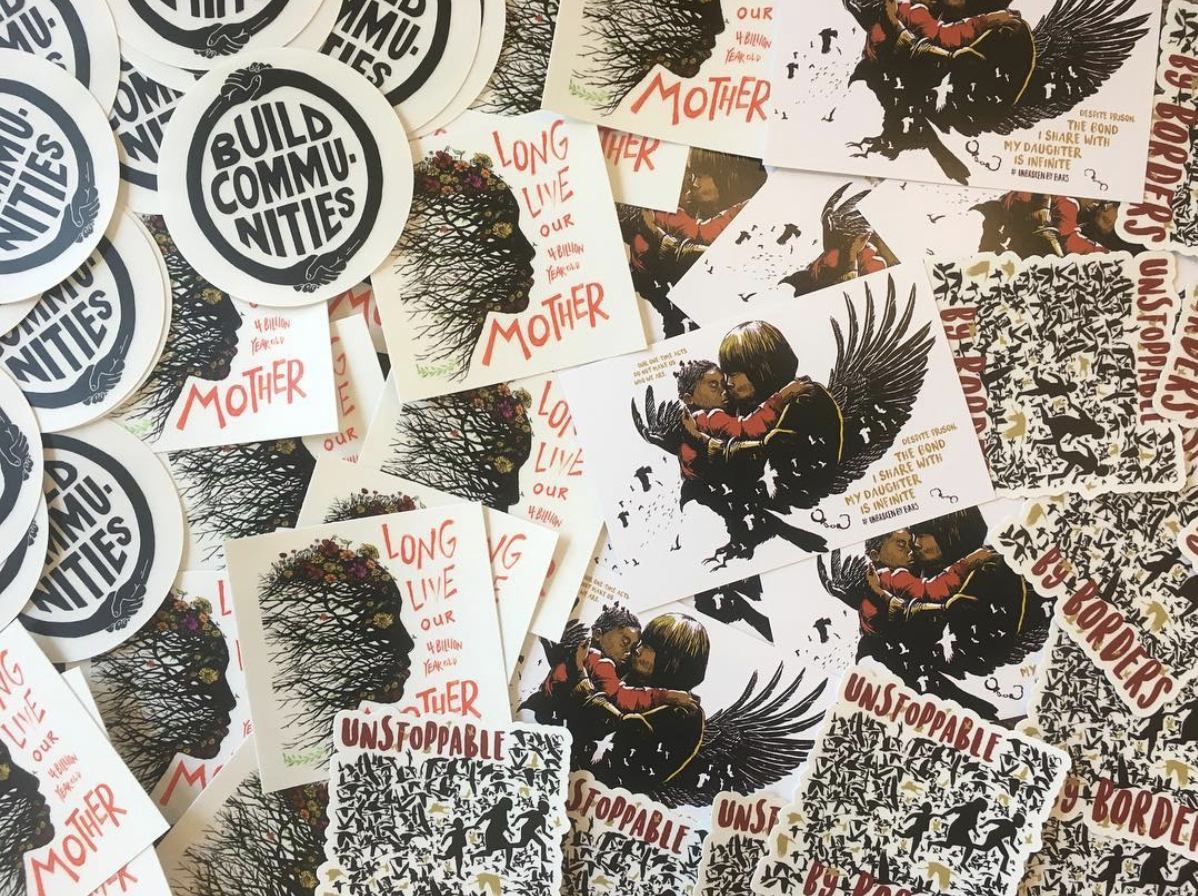 For decades, the notorious Rikers Island Jail Complex had been marked by violence, corruption and injustice. In April 2016, JustLeadershipUSA launched the #CLOSErikers campaign, centering the leadership of people harmed by Rikers to demand the immediate closure of the notorious jail complex. The campaign sought to break political gridlock and achieve real solutions, guided by directly impacted communities.

Over the course of a year, organizers took the demand to close Rikers from a lofty ideal to a stated policy of the New York City legislature. In collaboration with the Katal Center for Health, Equity, and Justice and artist Josh MacPhee of Just Seeds, Amplifier helped by hosting a series of workshops with campaign leaders to brainstorm the language for MacPhee's artwork. During the workshops, participants also learned how to screen print MacPhee's graphic in order to keep promoting community-based organizing and solutions for a better New York — ones that build foundation rather than tear communities apart through mass incarceration.

The #CLOSERikers campaign highlighted voices of those impacted by Rikers Island and sought to redefine justice in New York City by demanding that tax dollars be used to repair communities, not be wasted on perpetuating injustice. The slogan was, together we can #CLOSErikers and #buildCOMMUNITIES.

In spring of 2019, the Close Rikers campaign secured a major victory when Mayor bill de Blasio made the closing of the jail the official policy of the city of New York.
See how you can be an Amplifier for change!