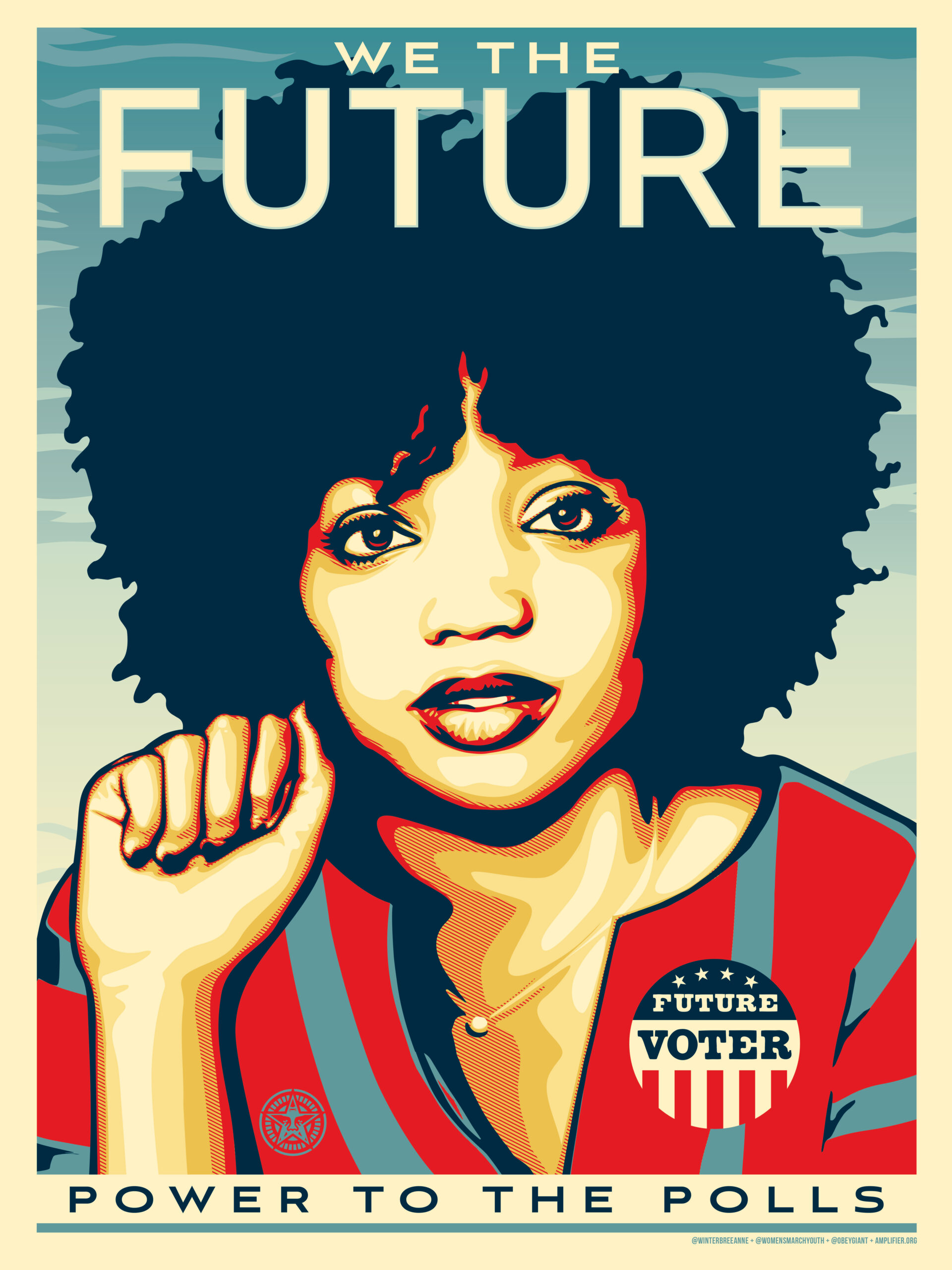 The educational We the Future campaign showcases ten young leaders representing ten diverse movements, each already building us a better world. Together, they are working to encourage young people to vote, address climate change, rethink the immigration system, create opportunity in our education system, and address gun violence.
Winter BreeAnne Minisee is a recent graduate of ENCORE High School for Performing Arts and is a National Student Leader for Women's March Youth EMPOWER (WMYE), the youth affiliate of Women's March. In this role, Winter was part of a team that spearheaded the historic #ENOUGH National Student Walkouts on March 14, 2018 in response to the Parkland shooting.
Recently, her work with Power To The Polls has transferred to WMYE's newest campaign, Voter Up. Winter is also the founder of Black Is Lit. B.I.L., an organization devoted to creating space for marginalized youth. Winter started the organization after realizing that there was a lack of representation of the accomplishments of marginalized people in mainstream media. Through the growing organization, Winter has formulated a program, Power of Future Voters, aimed to galvanize elementary students about civic engagement and help them understand the
power of their voice.