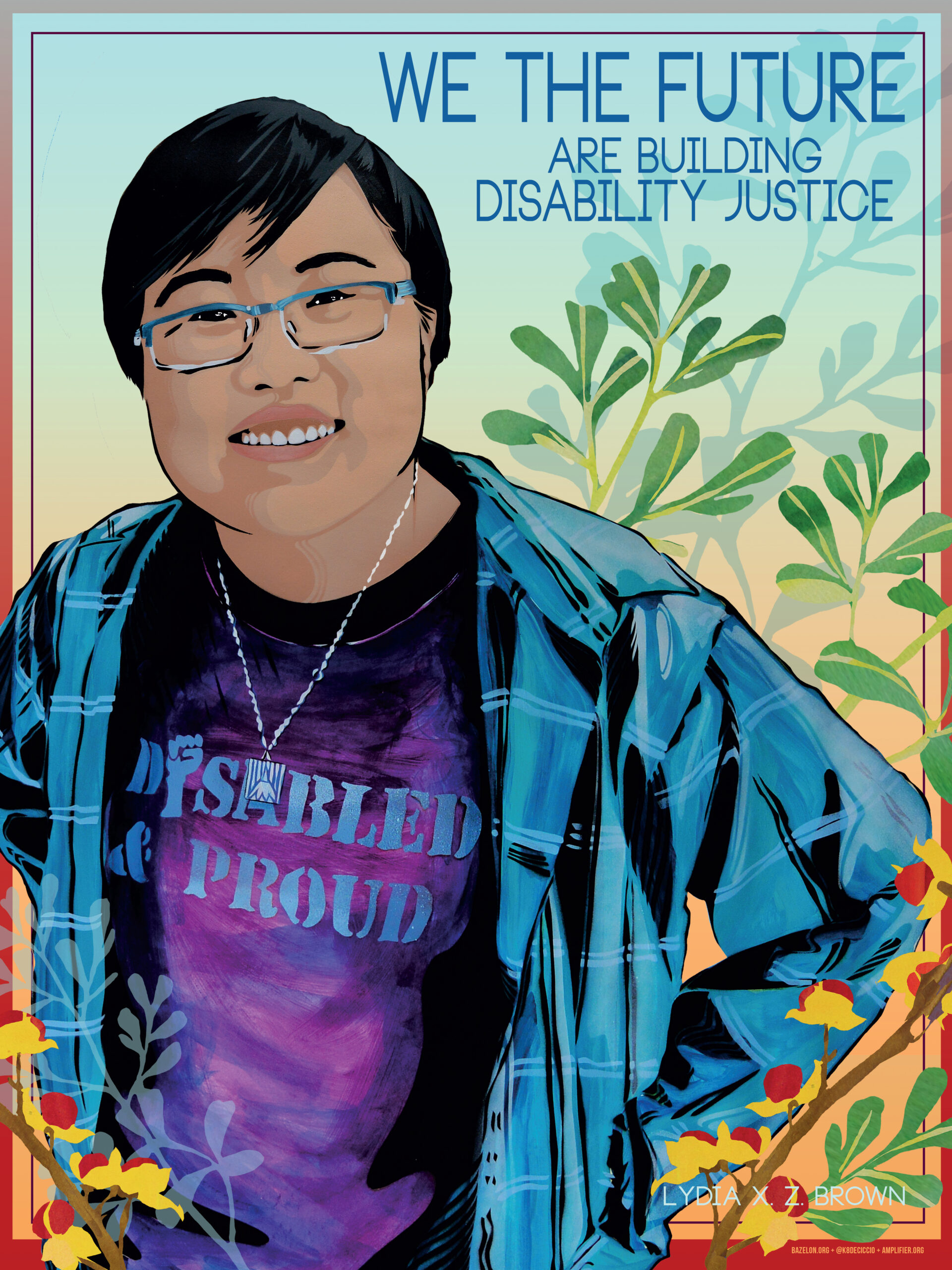 The educational We the Future campaign showcases ten young leaders representing ten diverse movements, each already building us a better world. Together, they are working to encourage young people to vote, address climate change, rethink the immigration system, create opportunity in our education system, and address gun violence.
Lydia X. Z. Brown is a disability justice advocate, organizer, and writer whose work has largely focused on violence against multiply-marginalized disabled people, especially institutionalization, incarceration, and policing. In collaboration with E. Ashkenazy and Morénike Giwa-Onaiwu, Lydia is the lead editor and visionary behind All the Weight of Our Dreams, the first-ever anthology of writings and artwork by autistic people of color, published by the Autistic Women & Non-binary Network in 2017. Morénike and Lydia also co-direct the Fund for Community Reparations for Autistic
People of Color's Interdependence, Survival, and Empowerment, which was created and launched this summer, and provides direct support, mutual aid, and community reparations to individual autistic people of color. The fund has already provided more than $4,000 in microgrants for needs including outstanding medical bills, rent coverage, and emergency relocation assistance.