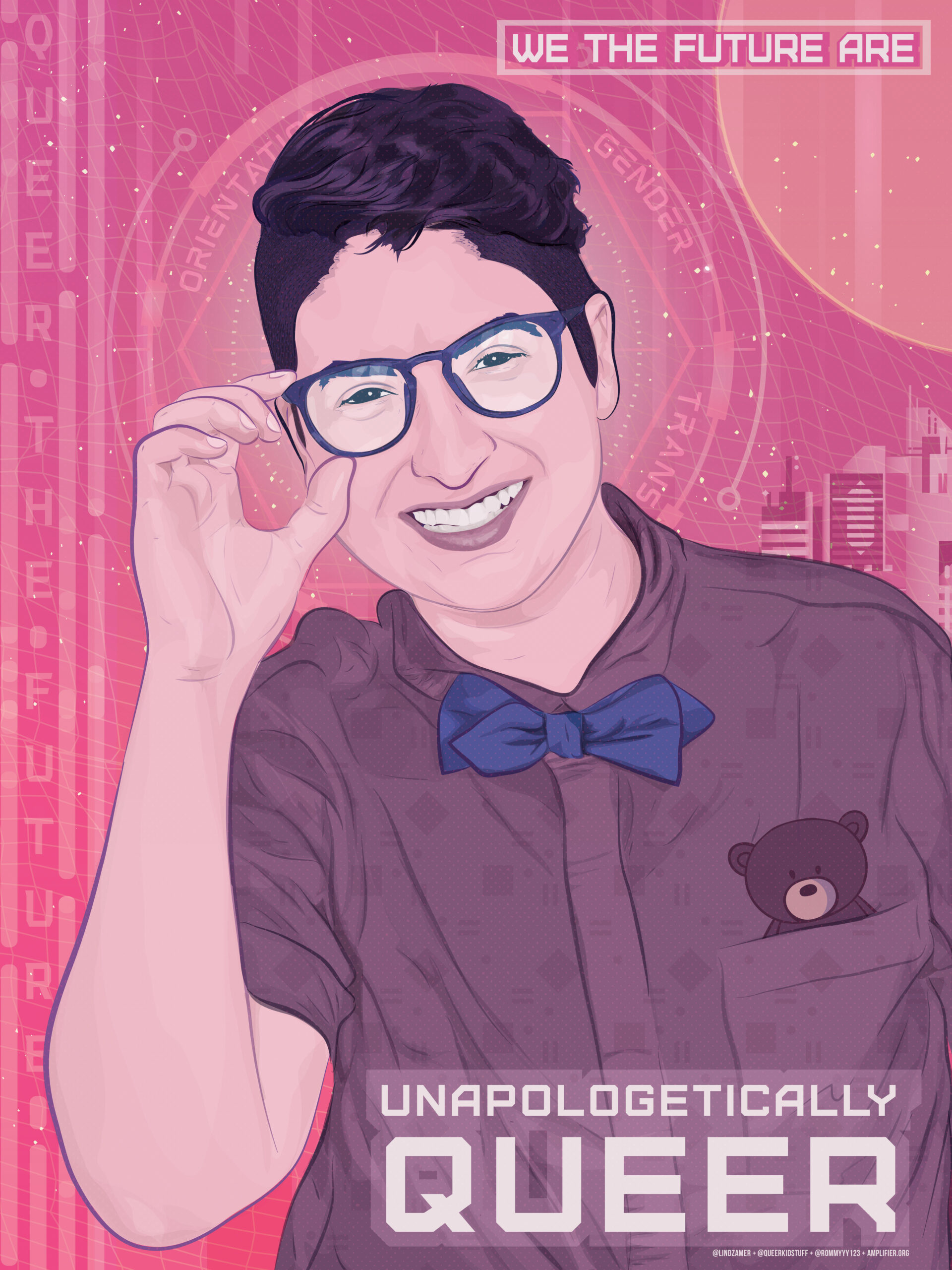 The educational We the Future campaign showcases ten young leaders representing ten diverse movements, each already building us a better world. Together, they are working to encourage young people to vote, address climate change, rethink the immigration system, create opportunity in our education system, and address gun violence.
Lindsay Amer is a queer activist, artist, and storyteller from New York City. They create and host Queer Kid Stuff, an LGBTQ+ educational web series for all ages. They obtained their BS from Northwestern University in theater and gender studies and their MA from Queen Mary University of London for theatre and performance studies. They were named a Rising Star by GLAAD, are a Webby Award Honoree, and have been recognized by
HuffPost, Teen Vogue, Refinery29, and Kidscreen for their work. They also serve as co-founder and artistic associate of Bluelaces Theater Company, making multi-sensory theatrical experiences for people with autism and other developmental differences in New York.