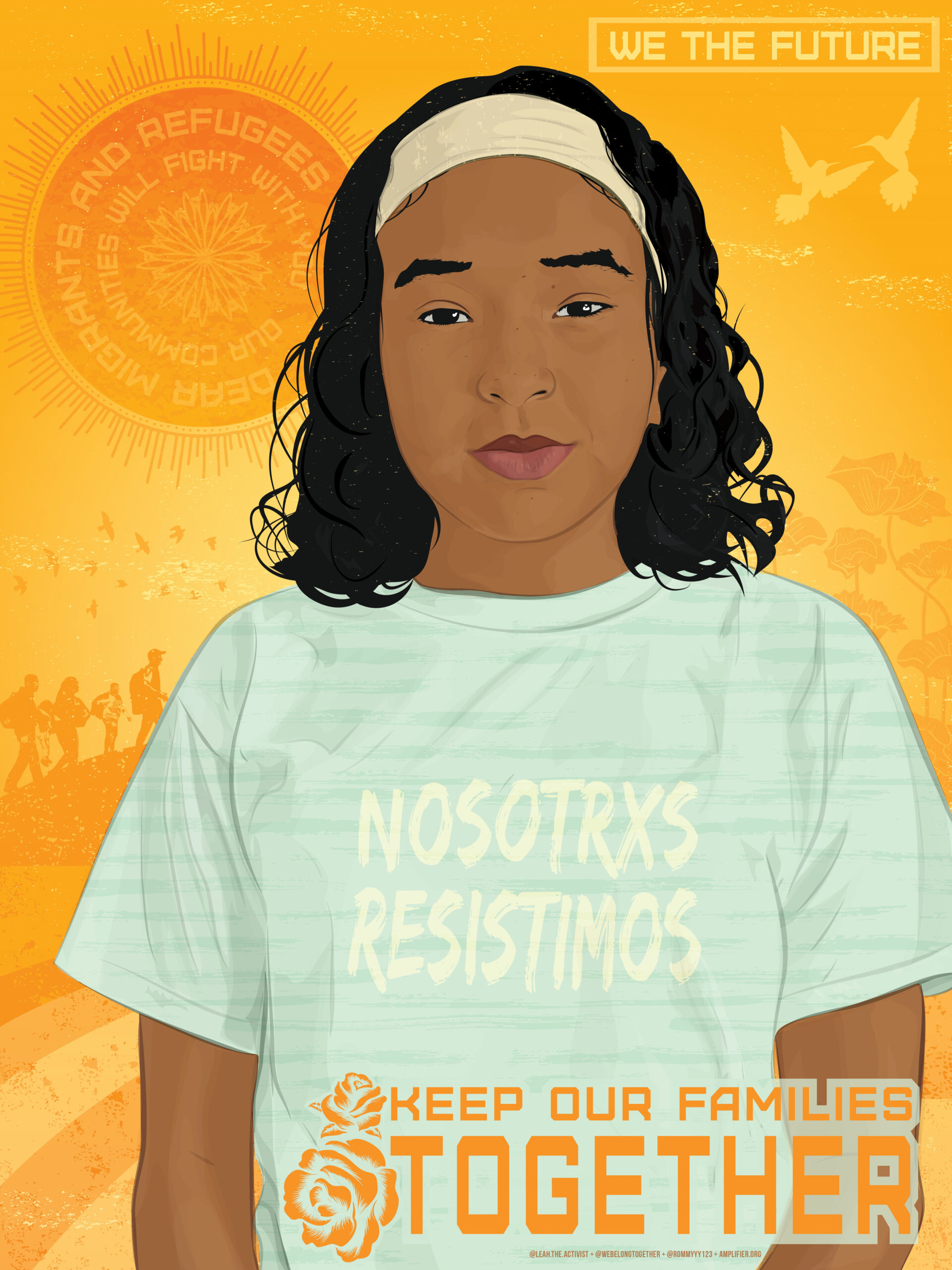 The educational We the Future campaign showcases ten young leaders representing ten diverse movements, each already building us a better world. Together, they are working to encourage young people to vote, address climate change, rethink the immigration system, create opportunity in our education system, and address gun violence.
Daughter of black immigrants from the Caribbean Coast of Nicaragua, Leah loves painting, dancing, pizza, her family, and standing up for justice. Leah has been an activist since she was just a kid, fighting to stop her parents
from getting deported and to save her older sister's DACA. She comes from a family of women who are fighters, and has followed in the powerful footsteps of her mother and sister, who are both community leaders. She has also been a longtime member of the We Belong Together campaign, taking her message to Congress and speaking at national rallies in DC.
As a youth leader with Families Belong Together she's not just fighting to keep her own family together, she's building a future where all children can grow up knowing their families will be together and free. Leah wants to be a teacher when she grows up so she can continue to support other young people to find their voice and become leaders too.