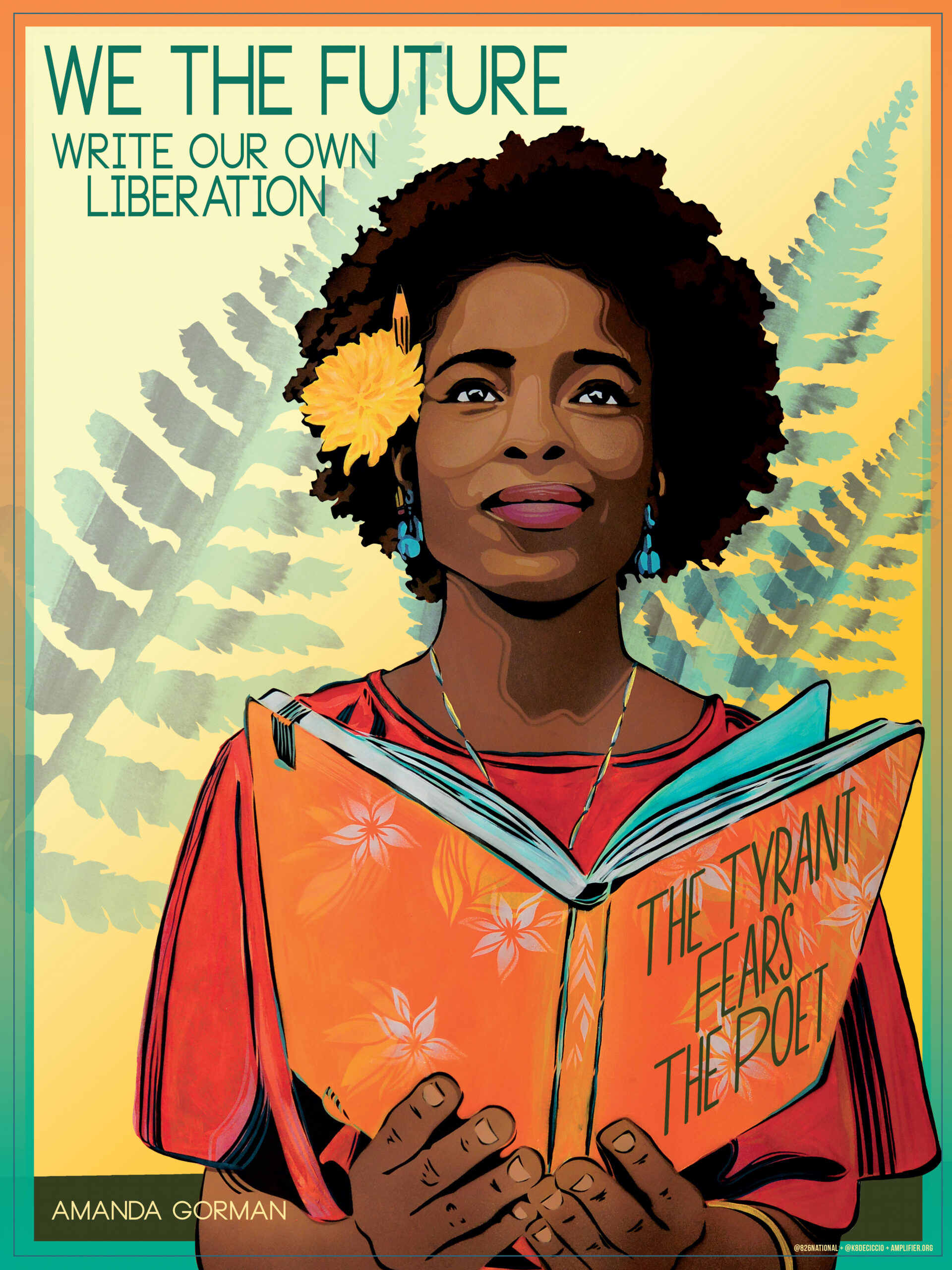 The educational We the Future campaign showcases ten young leaders representing ten diverse movements, each already building us a better world. Together, they are working to encourage young people to vote, address climate change, rethink the immigration system, create opportunity in our education system, and address gun violence.
Called the 'next great figure of poetry in the US', Amanda Gorman is a published author and the first ever Youth Poet Laureate of the United States of America. Her first poetry book, "The One For Whom Food Is Not Enough", was published in 2015 by Penmanship Books. A Harvard junior, she has worked as a U. N. Youth Delegate at the UN Headquarters in New York City,
a HERlead Fellow in training with girl leaders in D.C. and London, and an Ambassador for the feminist platform School of Doodle. She has been published in The Huffington Post, mariashriver.com, and award-winning anthologies. At 16 she founded the community project One Pen One Page, which promotes literacy and youth activism.