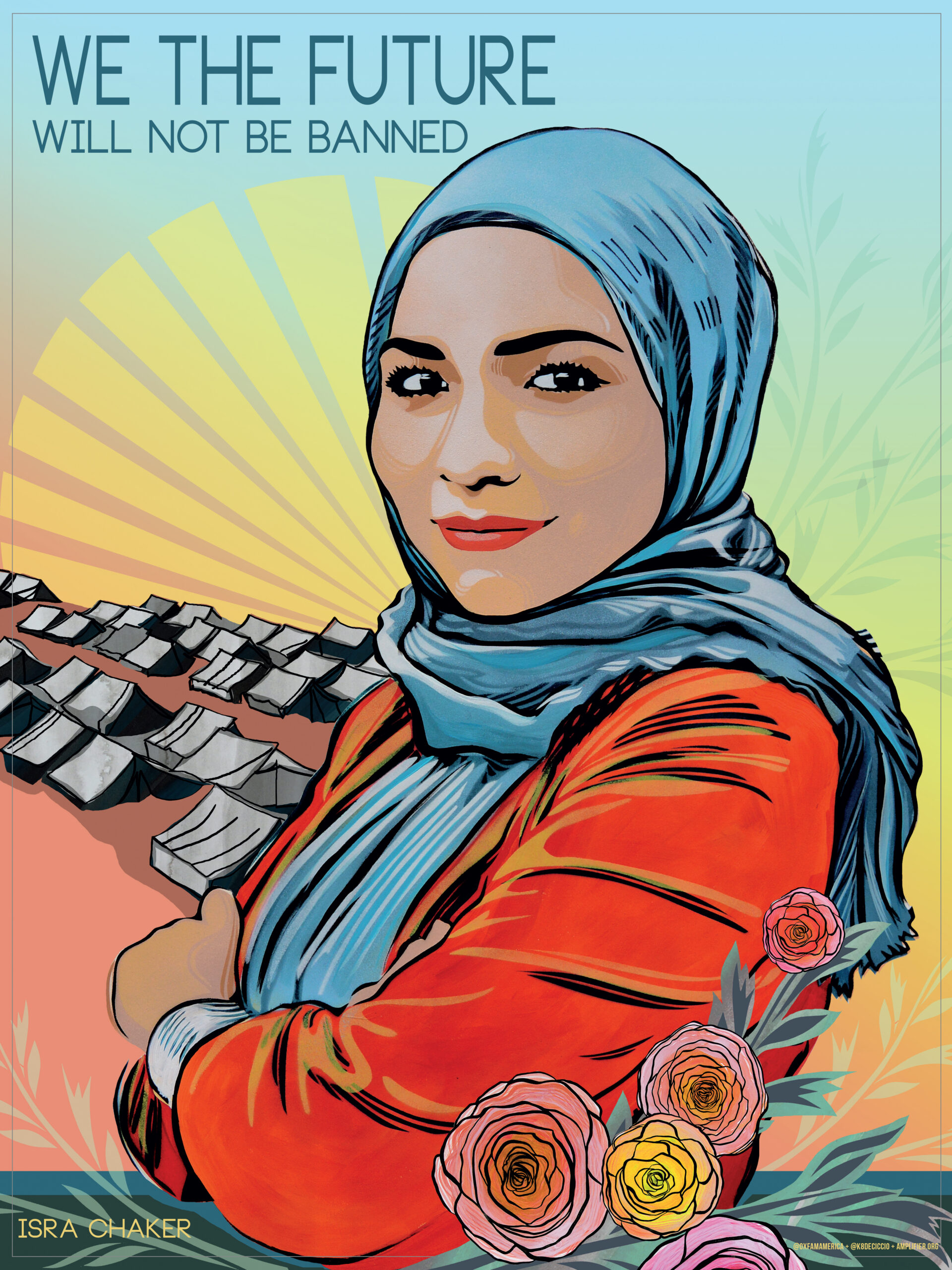 The educational We the Future campaign showcases ten young leaders representing ten diverse movements, each already building us a better world. Together, they are working to encourage young people to vote, address climate change, rethink the immigration system, create opportunity in our education system, and address gun violence.
Isra Chaker is an unapologetic Syrian-America Muslim woman. At the age of 28 she is a certified project manager (PMP), campaigns and advocacy expert, social justice activist, and public speaker. She serves as the Refugee Campaign Lead at one of the leading international NGOs in the world, Oxfam; where she uses her campaigns expertise in managing this campaign that advocates for vulnerable people such as refugees, asylees, temporary protected status (TPS) holders, and opposes discriminatory policies such as
the Muslim Bans. Being personally impacted by the Muslim Ban, and not being able to reunite with her extended family in Syria, Isra is passionate in her work for reuniting families and advocating for vulnerable people.