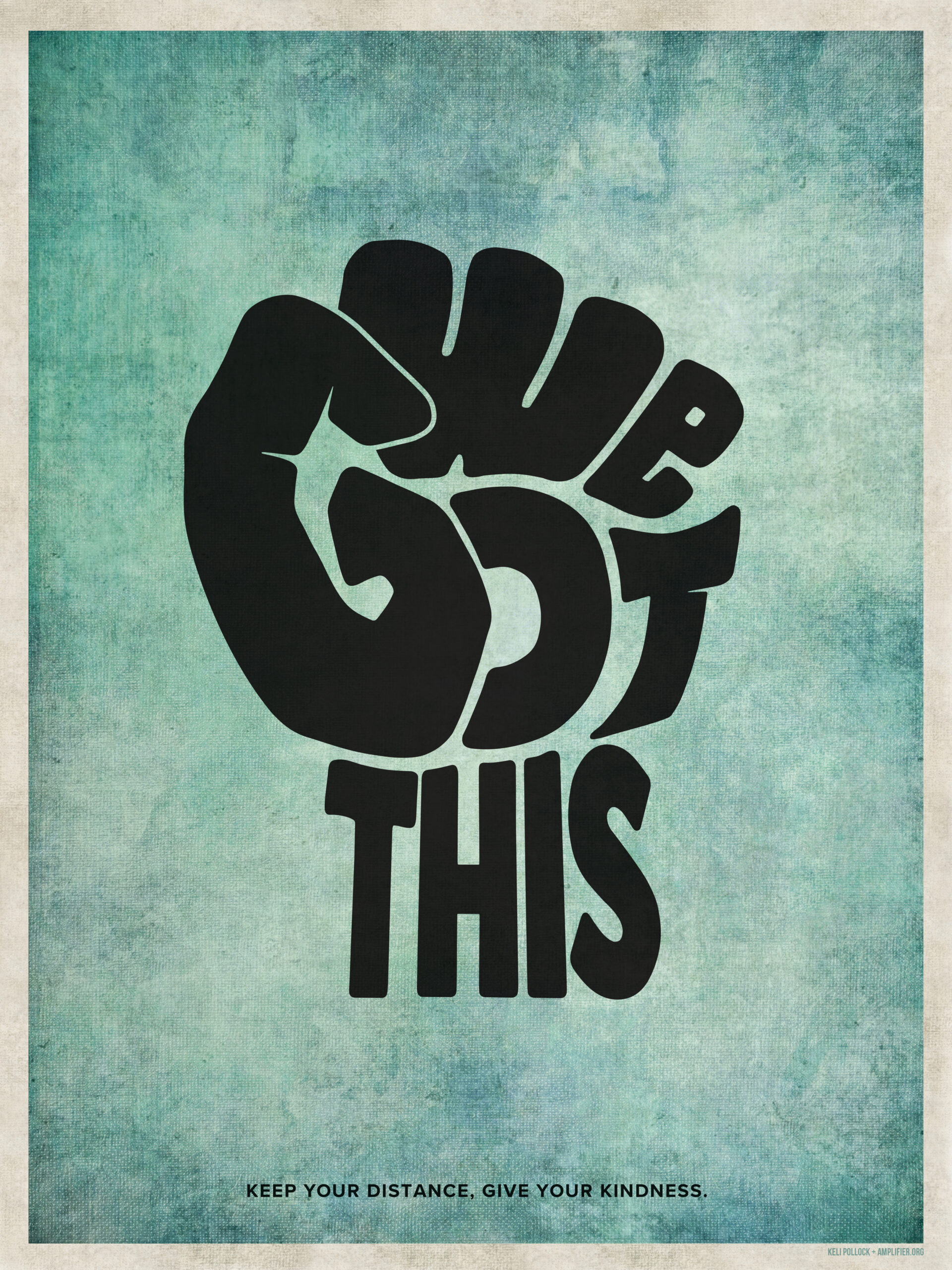 In response to COVID-19, Amplifier launched an emergency campaign with top art curators and public-health advisors from around the world looking for public health and safety messages that can help flatten the curve through education and symbols that help promote mental health, well-being, and social change work during these stressful times.
The clenched fist, is a symbol of solidarity and support. It is used as a salute to express unity, strength and resistance." WE GOT THIS is about the human race uniting to fight the spread of COVID19. We must stay strong, show compassion and do our part by respecting physical distancing practices. This simple icon represents our collective wellbeing and solidarity that we are all in this together.
See more from Keli Pollock here.