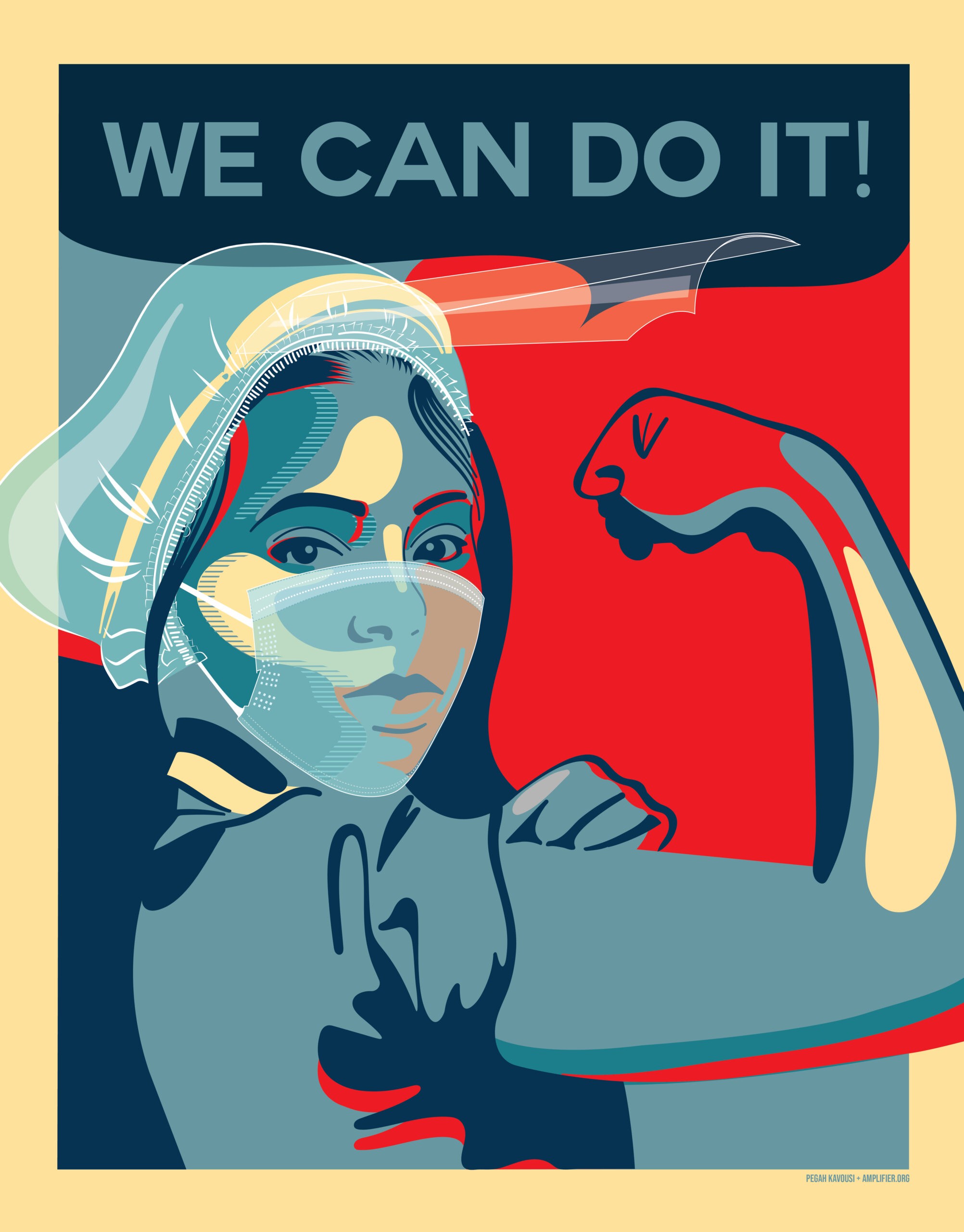 In response to COVID-19, Amplifier launched an emergency campaign with top art curators and public-health advisors from around the world looking for public health and safety messages that can help flatten the curve through education and symbols that help promote mental health, well-being, and social change work during these stressful times.
Seeing overworked medical staff and selfies with mask marks on social media, was an inspiration to create a piece that conveys sacrifice, hope, and power at the same time. The design and style is a combination of the iconic Obama "Hope" poster and World War II "We Can Do it" poster. In this creation, I tried to boost hope and show appreciation to the workers on the front lines of the global fight against Covid-19.
See more of Pegah Kavousi here.