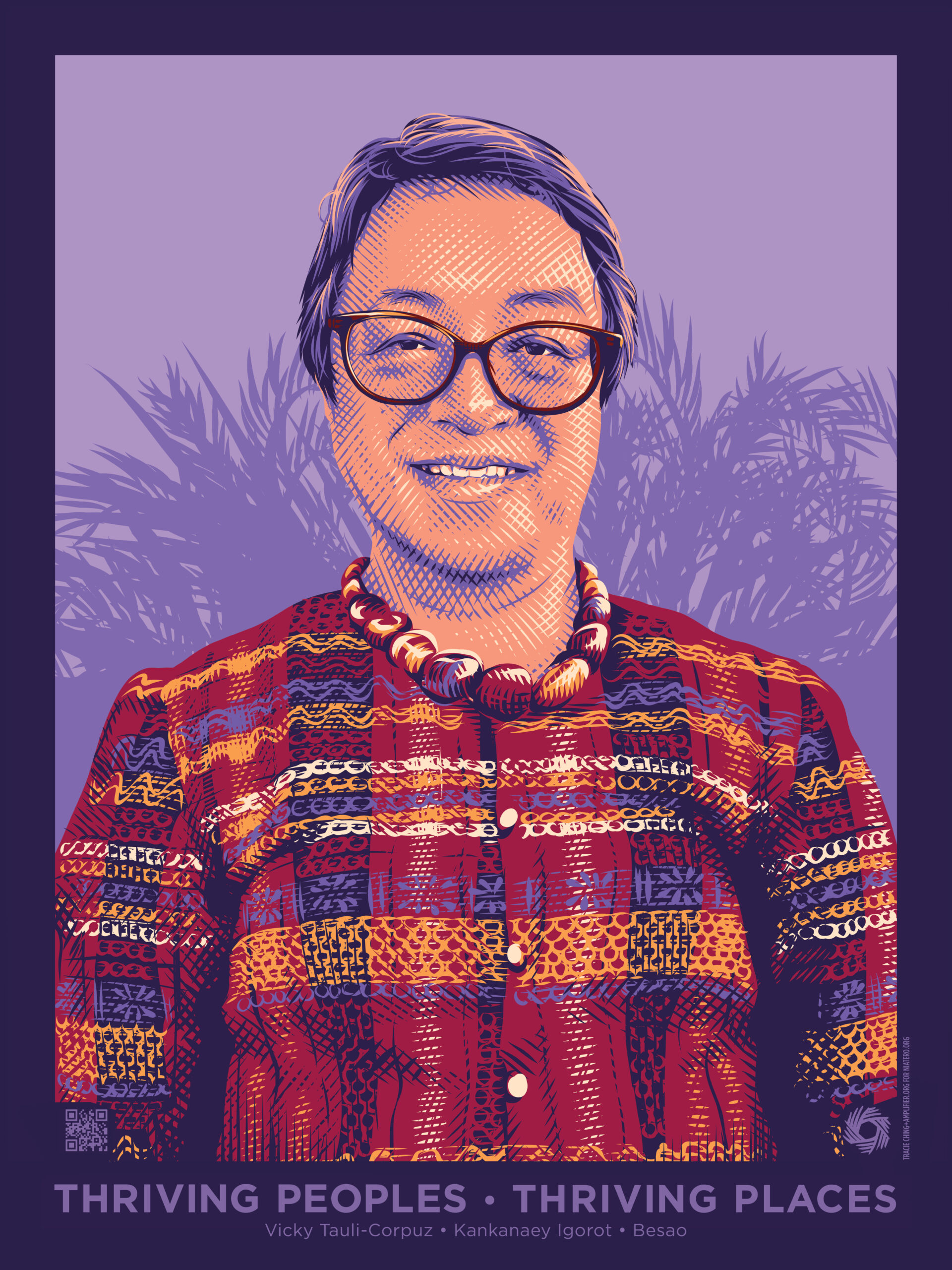 The Thriving Peoples Thriving Places campaign was a collaboration between Nia Tero and Amplifier, and uplifts the stories of fifteen Indigenous women leaders from locales spanning from the Philippines and New Zealand to the Brazilian Amazon and the Arctic.
This artwork features:
Vicky Tauli-Corpuz (Kankanaey Igorot), an activist who not only helped organize the Igorot student movement in Manila in the 1970s and the Indigenous Peoples' Movement in the Cordillera, but actively participated in the drafting, negotiations, and adoption of the UN Declaration on the Rights of Indigenous Peoples. Read her opinion on conserving nature and protecting human rights.