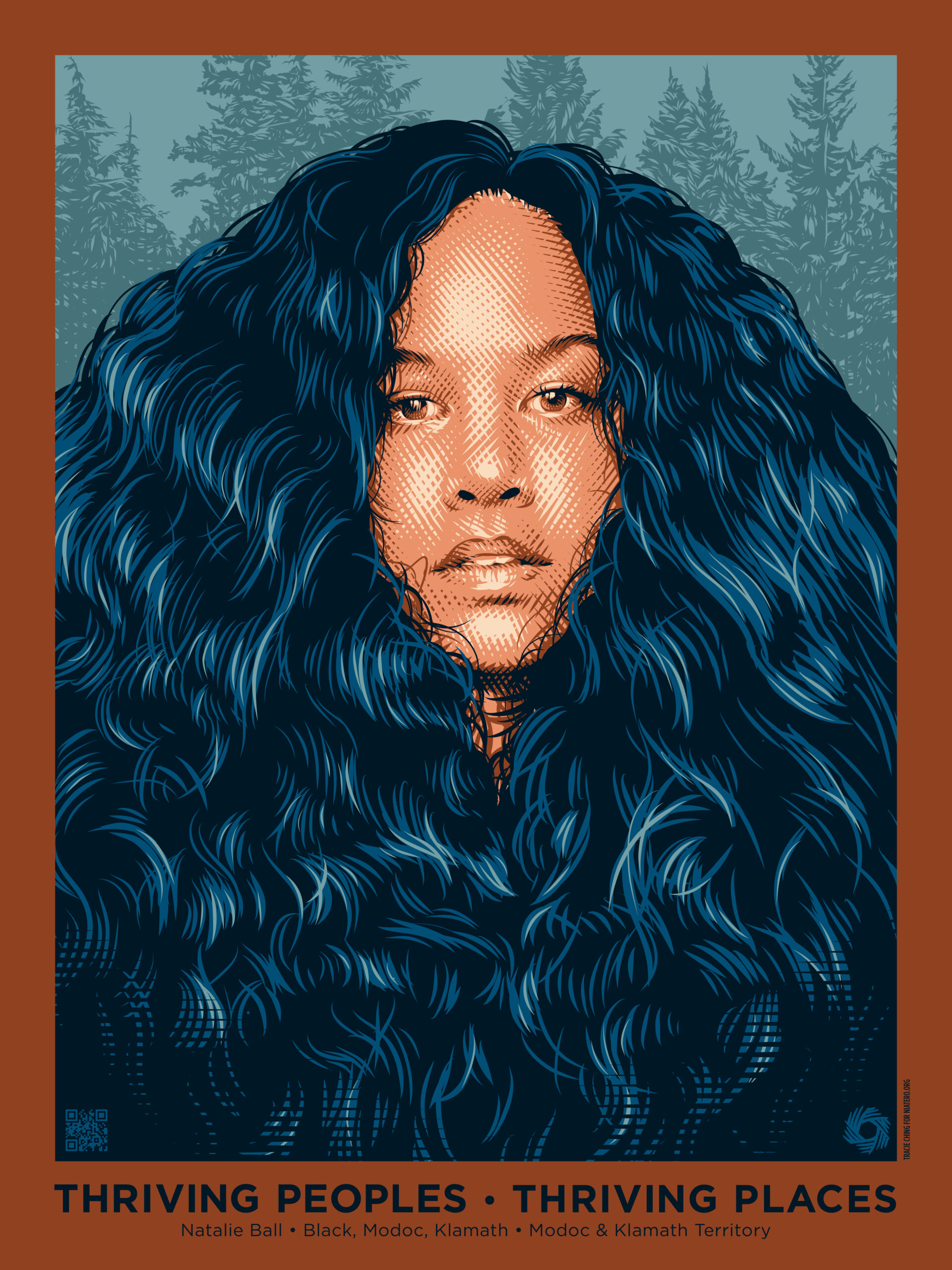 Thriving Peoples Thriving Places – Natalie Ball

The Thriving Peoples Thriving Places campaign was a collaboration between Nia Tero and Amplifier, and uplifts the stories of fifteen Indigenous women leaders from locales spanning from the Philippines and New Zealand to the Brazilian Amazon and the Arctic.
This artwork features:
Natalie Ball (Black, Modoc, Klamath) is an Indigenous artist who examines internal and external discourses that shape Indian identity through contemporary installation art. She currently resides with her three children on the Klamath Tribes former reservation, Chiloquin, Oregon where she works for the Klamath Tribes.
IG: @natalie_m_ball