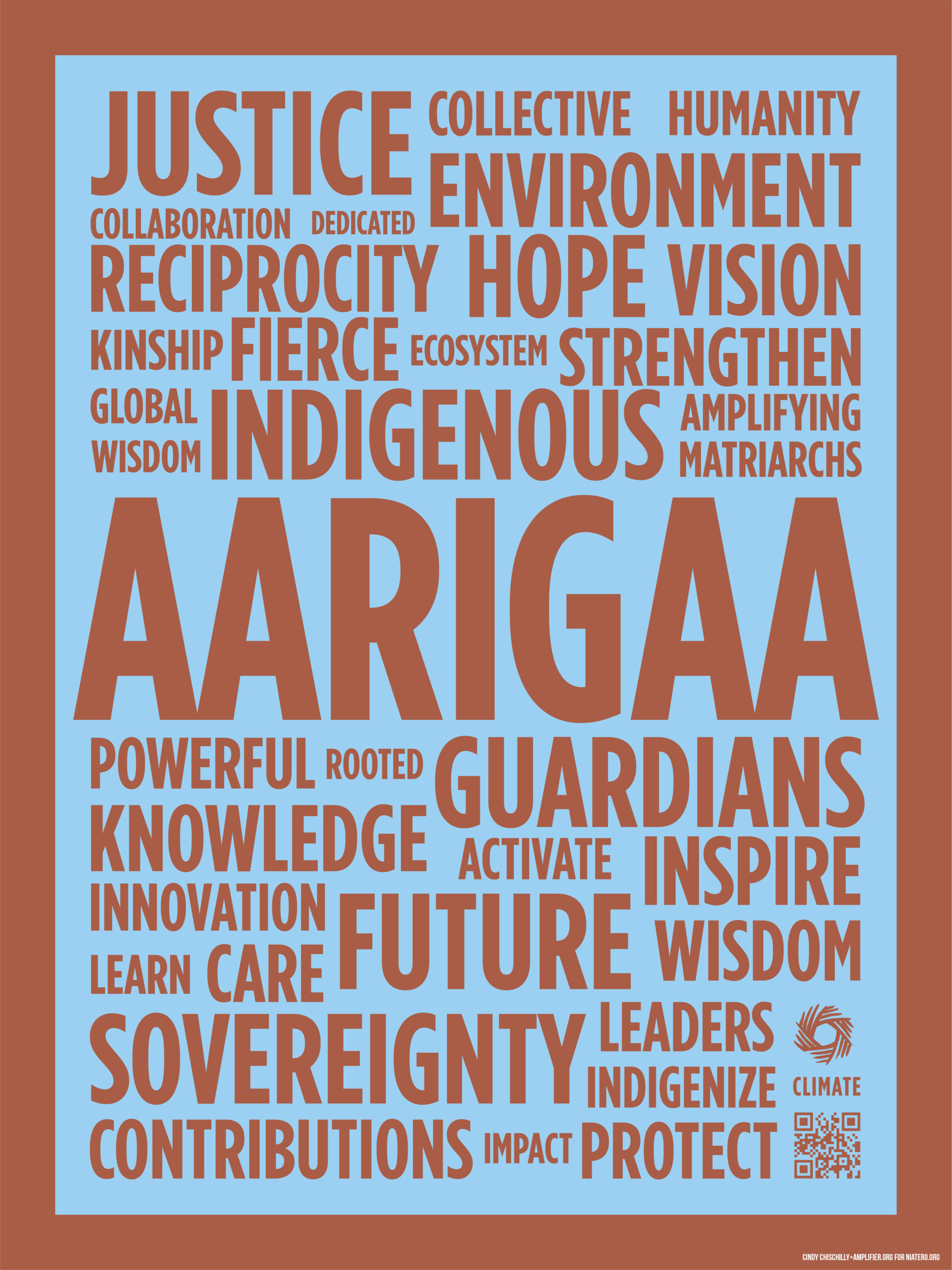 The Thriving Peoples Thriving Places campaign was created in collaboration with Nia Tero and uplifts the stories of nine Indigenous women leaders from locales spanning from the Philippines and New Zealand to the Brazilian Amazon and the Arctic.
This artwork features:
Marjorie Kunaq Tahbone (Inupiaq, Kiowa), an environmental activist whose artistic work focuses on revitalizing ancient skills such as hide tanning, making traditional regalia, and tool making. Watch Kunaq in a documentary series on Alaskan Natives.