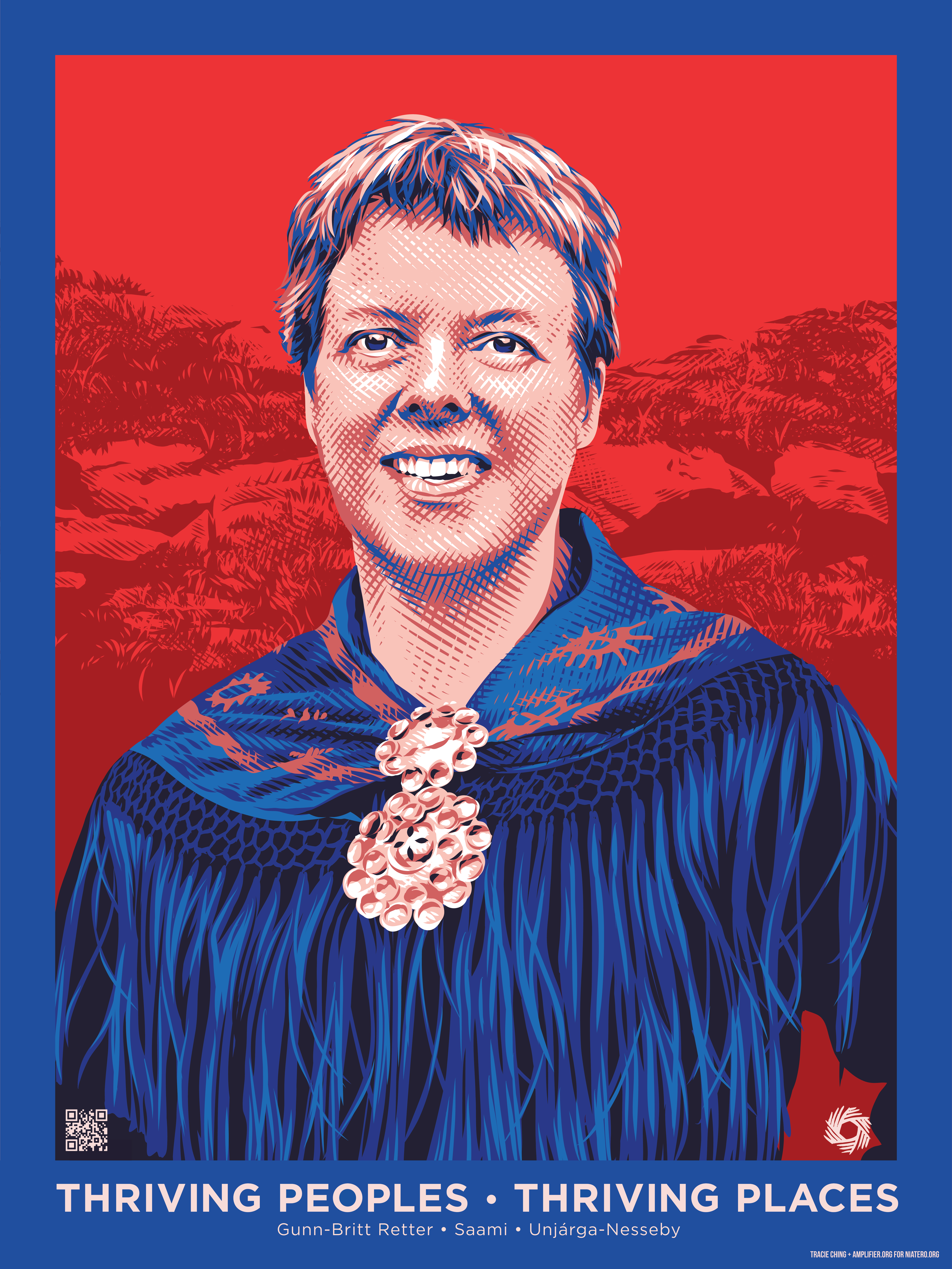 The Thriving Peoples Thriving Places campaign was created in collaboration with Nia Tero and uplifts the stories of nine Indigenous women leaders from locales spanning from the Philippines and New Zealand to the Brazilian Amazon and the Arctic.
This artwork features:
Gunn-Britt Retter (Saami), a professor, formerly part of the Arctic Council Indigenous Peoples' Secretariat, and current Head of Arctic and Environmental Unit for the Saami Council. Listen to a podcast on Arctic Indigenous Communities and Cultures.