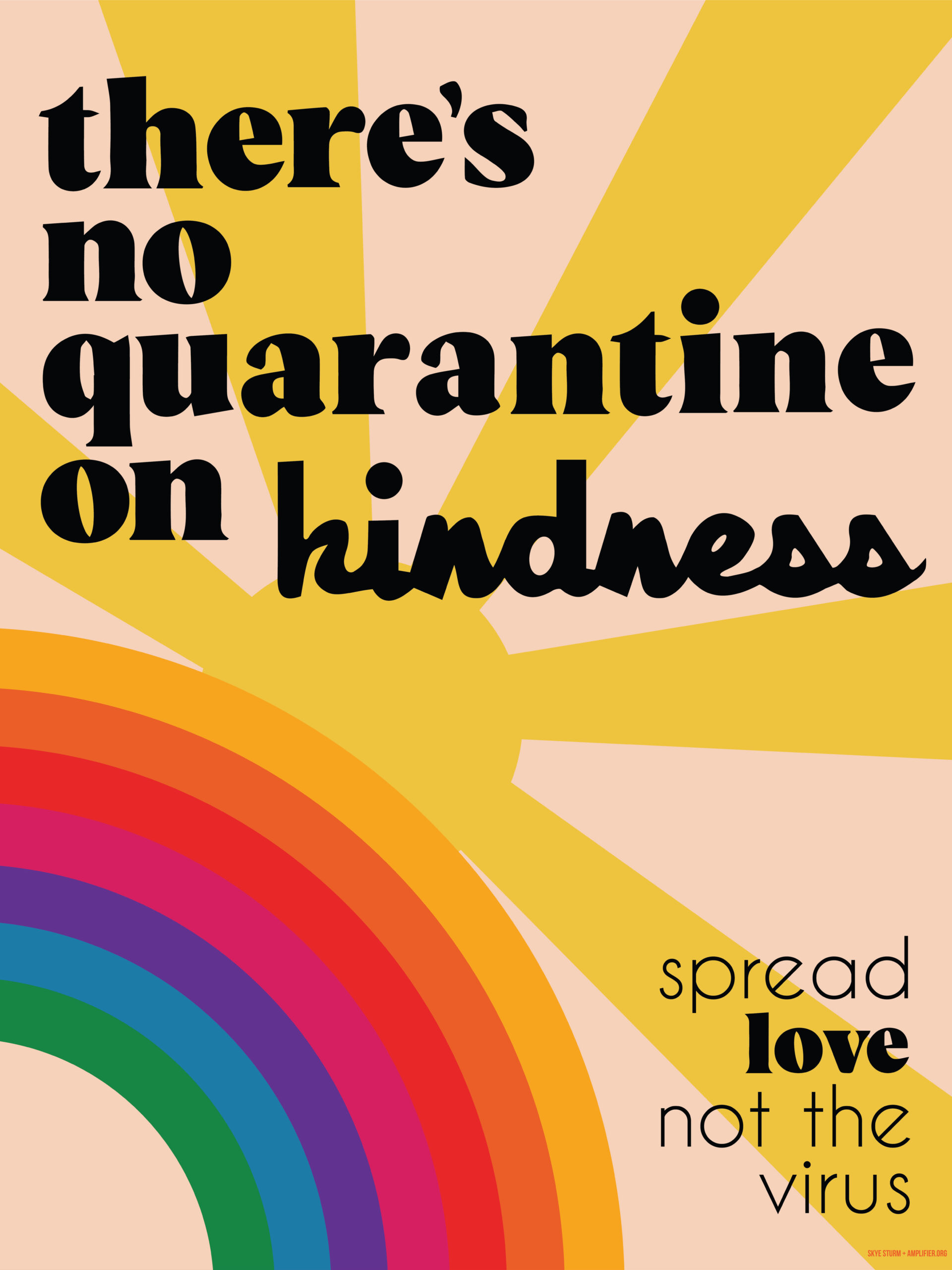 In response to COVID-19, Amplifier launched an emergency campaign with top art curators and public-health advisors from around the world looking for public health and safety messages that can help flatten the curve through education and symbols that help promote mental health, well-being, and social change work during these stressful times.
"I created this artwork because I wanted to celebrate all of the acts of selflessness and kindness, both big and small, that we have seen during the pandemic. But I was also seeing so much hatred and blame. I wanted to remind people to withhold judgement, to remember that we are all in this together and that a little kindness goes a long way. Even wearing a mask and maintaining distance is an act of kindness and respect to those around us.
I chose the rainbow and sunshine as a bright and positive backdrop to the message – the symbol of hope, of rays of sunlight which shine through in a dark storm.
I hope this message can help people to stay positive, and that it encourages everyone to spread a little love in these difficult times."