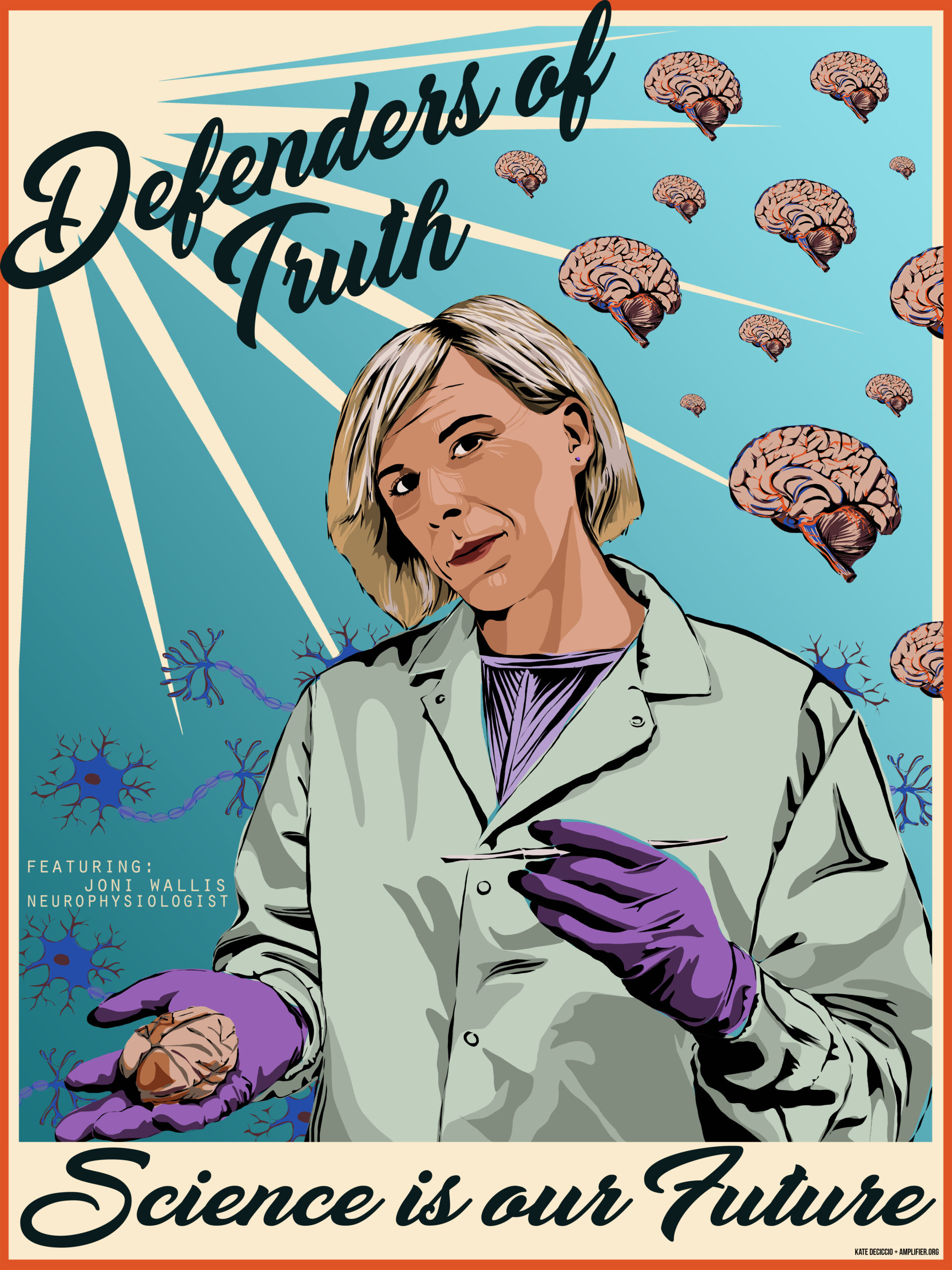 For the March For Science, Amplifier commissioned artist and educator Kate DeCiccio to create artwork highlighting three scientific leaders who have positively changed their fields and shown the importance of evidence and fact-based research.
Dr. Joni Wallis is a cognitive neurophysiologist and professor at the University of California Berkeley. In 2016, she came out as a trans woman.
"I didn't realize how dispiriting and annoying it is when there is an expectation of how a scientist should be that doesn't necessarily match your authentic self," she explained during the UC Berkeley Neuroscientist Portrait Project.
In a field that can be difficult to enter for both femme and LGBTQ+ identifying people, Dr. Wallis joins trans scientists like Dr. Ben Barres in creating a world where scientific innovation is an open and inviting place for anyone with a deep passion for research.