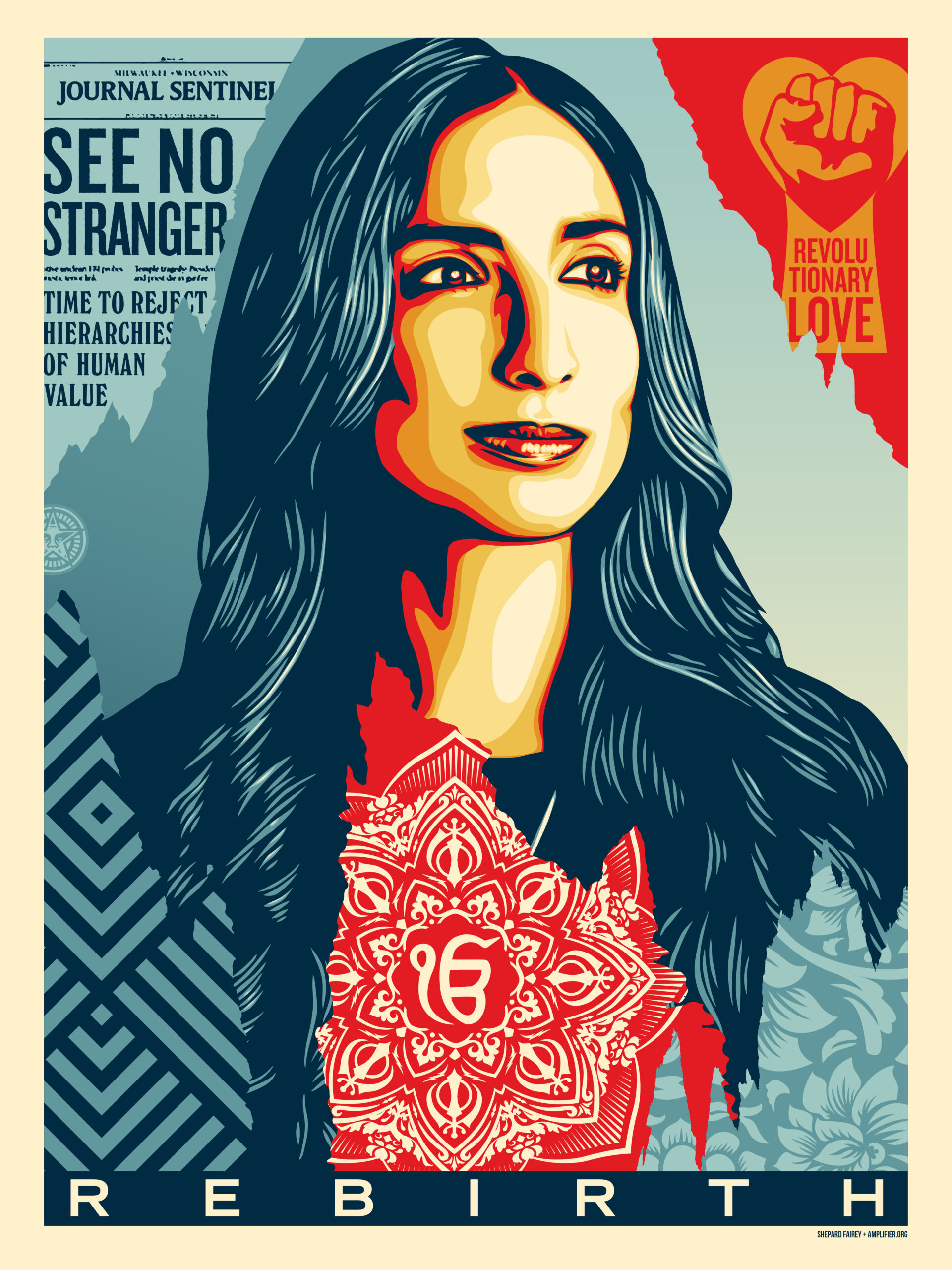 This portrait features renowned Sikh activist, filmmaker, and civil rights lawyer, Valarie Kaur of the Revolutionary Love Project and created by Shepard Fairey, is the first in our year long series of artworks and toolkits designed to reframe the issues that have been used to divide us and start the conversations that can restore our faith in each other, renew our hope, and repair the social fabric of this country that has been torn apart. Each of us has a role in building an America where all of us are safe and free, and we will only succeed if we lead with the ethic of love. These conversations are the only way to rebuild our union. This is a challenging time to talk about empathy, outreach, and love but how else can we rebuild? What other foundation can we lay down but love? Revolutionary love is scary but necessary in these times.
This artwork can be activated by our new app Amplifier AR to bring it to life and deliver a message directly from Valerie about birthing the world to come, and leaving no one behind.
Learn more about the Rebuilding the Union campaign here.