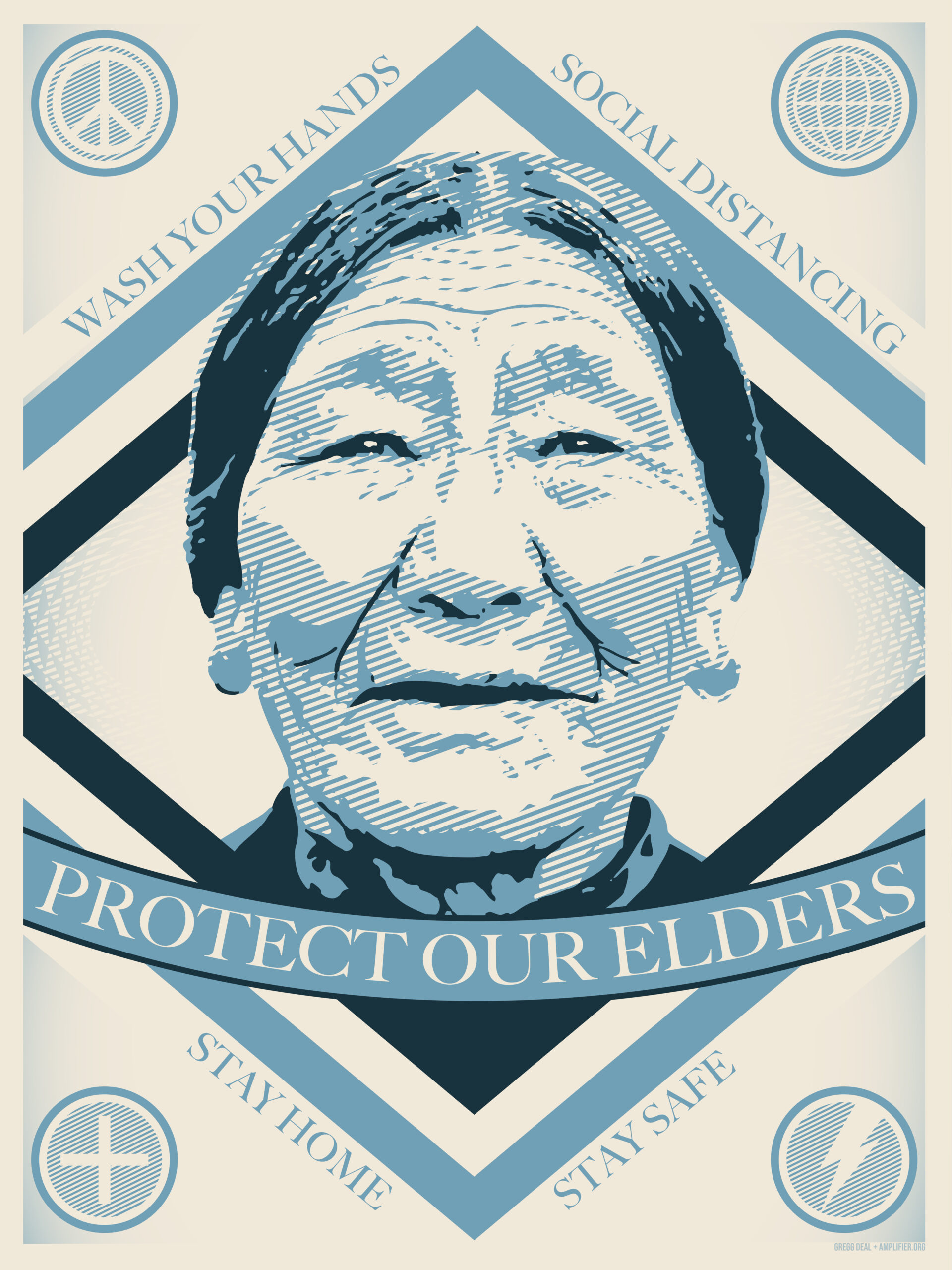 In response to COVID-19, Amplifier launched an emergency campaign with top art curators and public-health advisors from around the world looking for public health and safety messages that can help flatten the curve through education and symbols that help promote mental health, well-being, and social change work during these stressful times.
The most vulnerable are our elders, our old ones. Social distancing is a significant part of protecting them, keeping them safe by distance, by staying home and washing your hands! We have been told that these people are expendable for our economy. I call bullshit.
See more from Gregg Deal here.