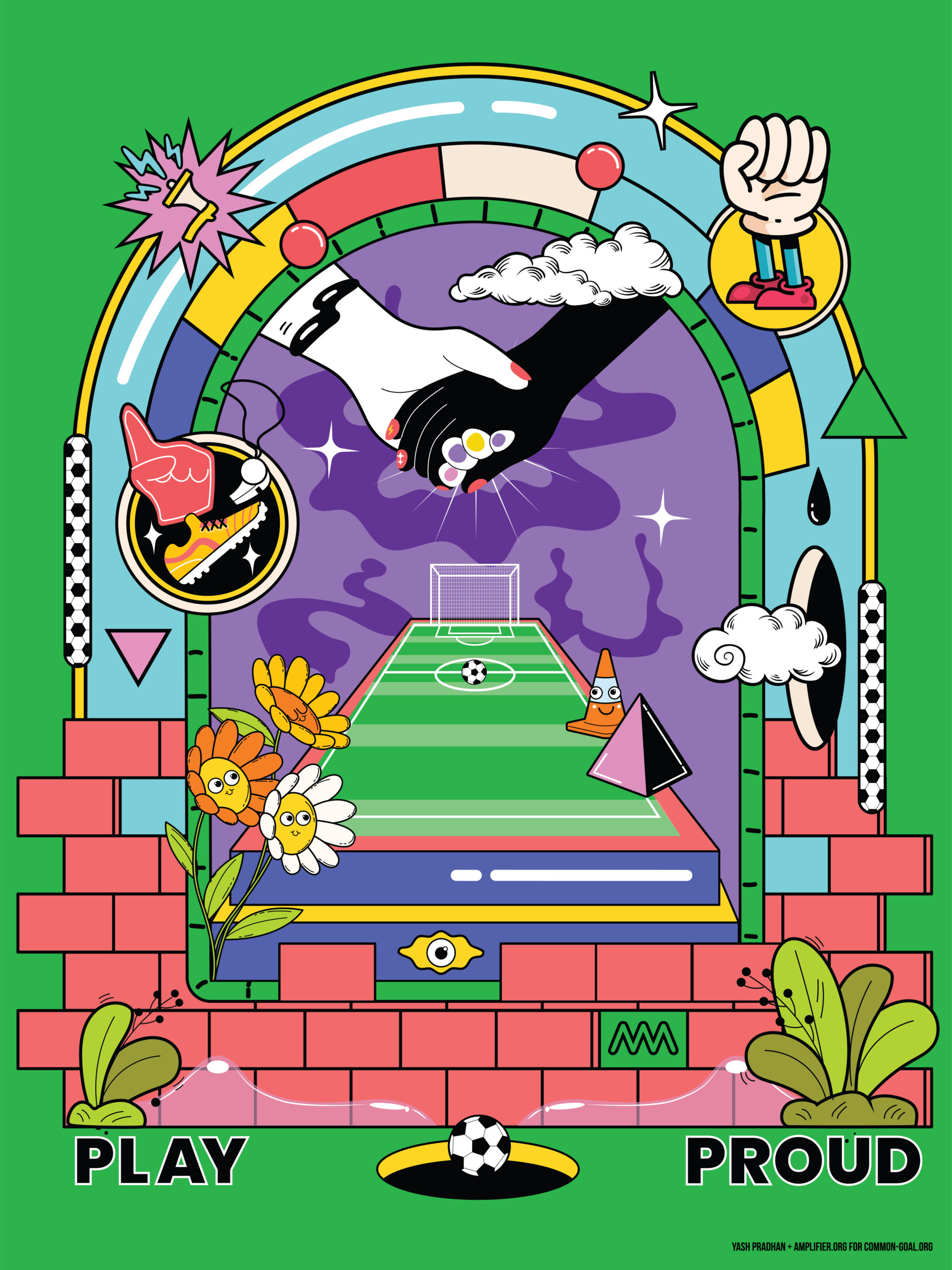 Together, Amplifier and Common Goal are combining the power of art and the power of soccer to transform communities and stadiums across the U.S., Mexico, and Canada.
For the launch of the Play Proud coalition, Amplifier & Common goal have teamed up to create an exclusive line of Augment Reality (AR)-activated merchandise that links fans to inspiring, bilingual storytelling about this topic.
YOU can help us spread the word by buying the artwork & merchandise to support training for coaches as well as a large-scale public art campaign during Pride Month this June!