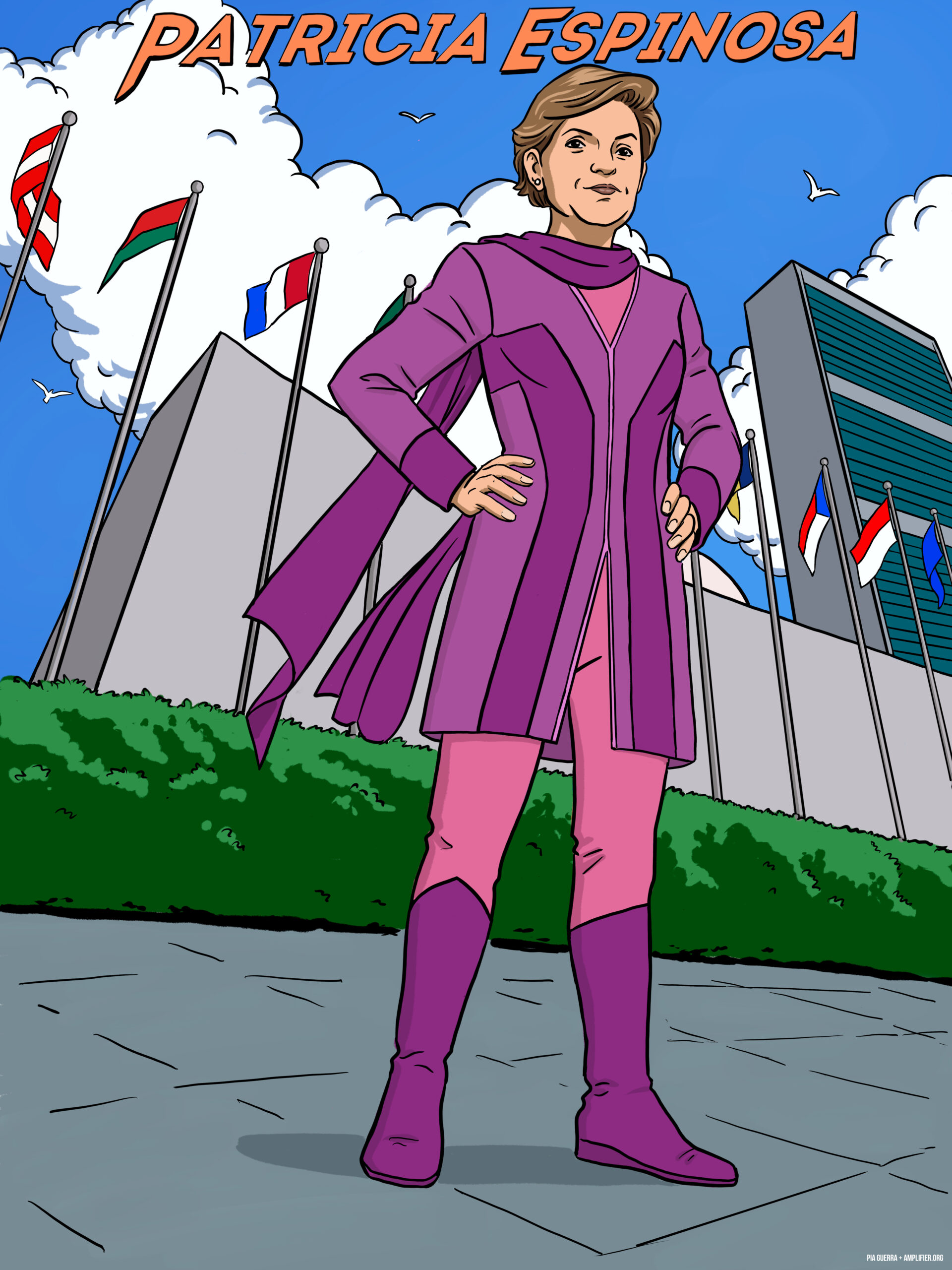 #MyClimateHero Series
There are a lot of misconceptions about what climate leadership looks like, or who fits the mold of an environmentalist. #MyClimateHero is an interactive comic art series depicting heroes of the modern climate security and environmental justice movements. We teamed up with leaders to tell their story of what it means to be a hero, the efforts they have underway to protect and preserve the environment, and opportunities for individuals and communities to take action.
Patricia Espinosa
On 18 May 2016, United Nations Secretary-General Ban Ki-moon appointed Patricia Espinosa of Mexico as Executive Secretary of the United Nations Framework Convention on Climate Change (UNFCCC). Ms. Espinosa took office on 18 July 2016. Ambassador of Mexico to Germany since 2012 and from 2001 to 2002, Ms. Espinosa was Minister of Foreign Affairs
of Mexico from 2006 to 2012, bringing more than 30 years of experience at highest levels in international relations, specialized in climate change, global governance, sustainable development, gender equality and protection of human rights.