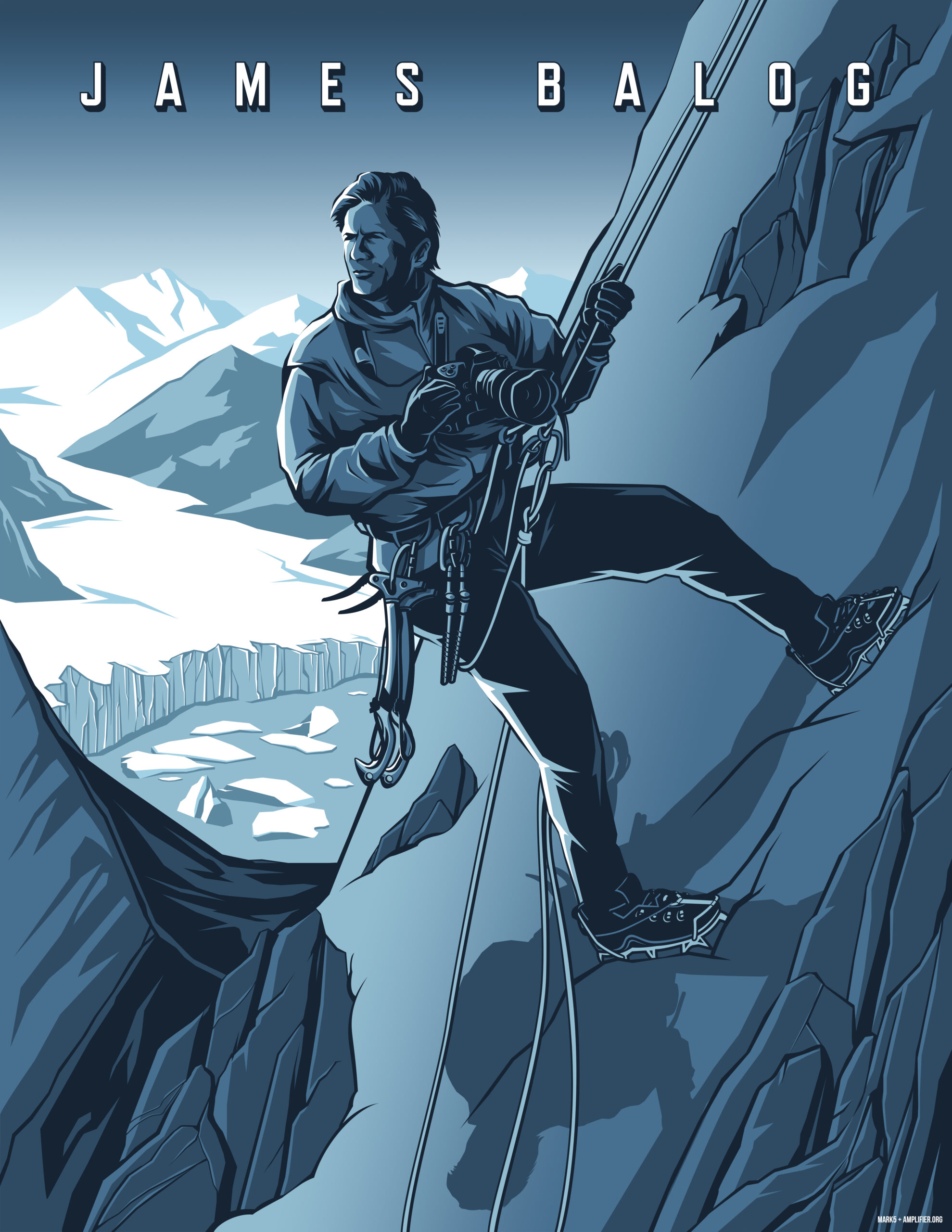 #MyClimateHero Series
There are a lot of misconceptions about what climate leadership looks like, or who fits the mold of an environmentalist. #MyClimateHero is an interactive comic art series depicting heroes of the modern climate security and environmental justice movements. We teamed up with leaders to tell their story of what it means to be a hero, the efforts they have underway to protect and preserve the environment, and opportunities for individuals and communities to take action.
James Balog
For 35 years, photographer James Balog ("BAY-log") has broken new conceptual and artistic ground on one of the most important issues of our era: human modification of our planet's natural systems. An avid mountaineer with a graduate degree in geography and geomorphology, James is equally at home on a Himalayan peak or a whitewater river, the African savannah or polar ice caps. James has become a global spokesman on the subject of climate change and human impact on the environment.
He founded the Extreme Ice Survey (EIS), the most wide-ranging, ground-based, photographic study of glaciers ever conducted. As a consequence of this historic work, in 2009, he served as a U.S./NASA representative at the United Nations Conference on Climate Change (COP 15) in Copenhagen. In 2015, at COP 21 in Paris, he made numerous presentations on behalf of the Natural Resources Defense Council (NRDC), The United Nations Foundation and Solutions COP 21 at the Grand Palais.