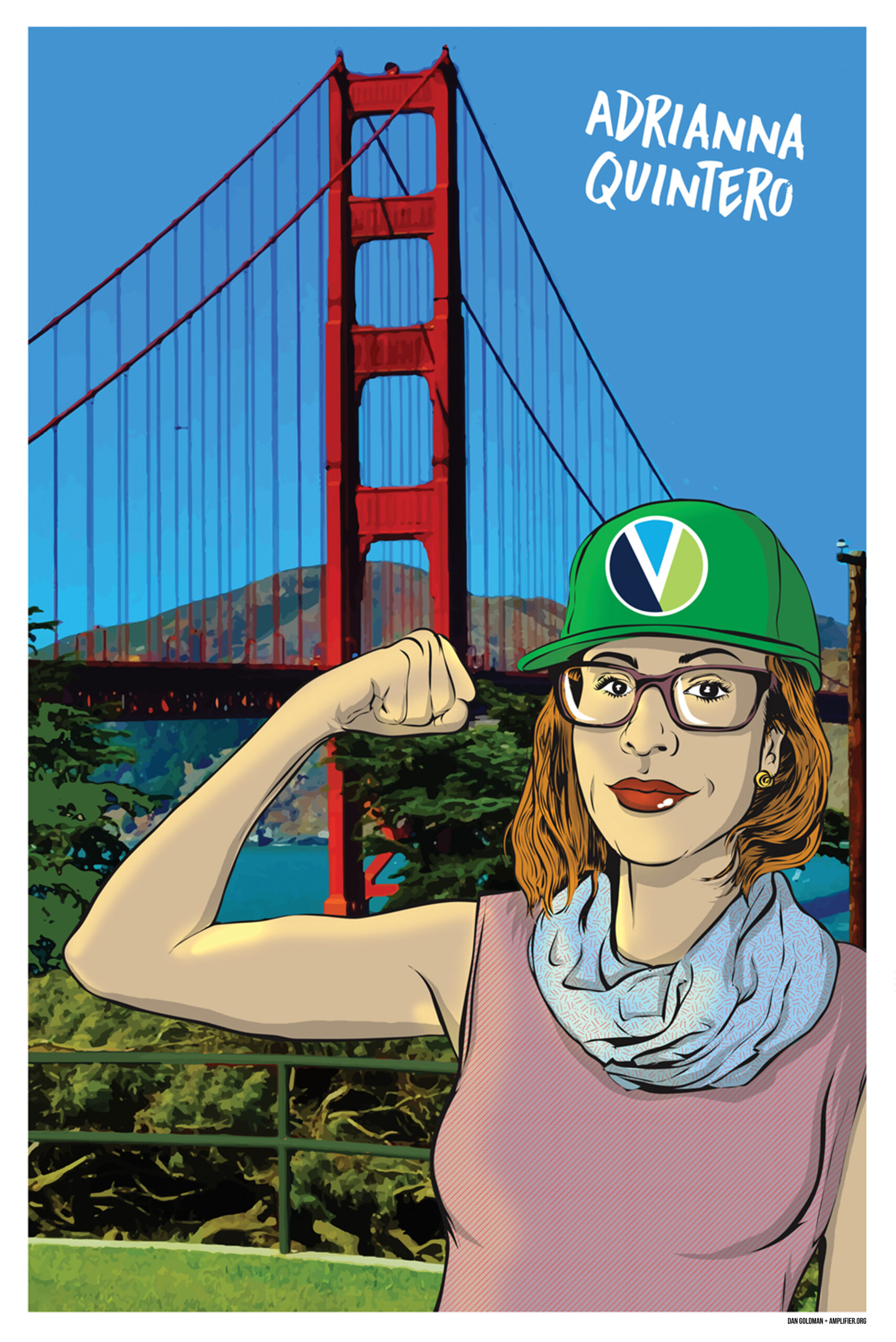 #MyClimateHero Series
There are a lot of misconceptions about what climate leadership looks like, or who fits the mold of an environmentalist. #MyClimateHero is an interactive comic art series depicting heroes of the modern climate security and environmental justice movements. We teamed up with leaders to tell their story of what it means to be a hero, the efforts they have underway to protect and preserve the environment, and opportunities for individuals and communities to take action.
Adrianna Quintero
Adrianna Quintero is a nationally recognized expert on sustainability, strategic power building, political engagement, equity, diversity and inclusion. One of the leading voices in the call to diversify social movements, Adrianna created Voces Verdes, one of the first organizations dedicated to building environmental leadership among Latinos. She has made it her mission to
build greater leadership and power for women, young people, and communities of color, and is committed to breaking down barriers to entry into social advocacy so that everyone can be part of the solution.
Adrianna has been named to the Grist 50: the innovators, organizers, and visionaries who will lead us toward a more sustainable future and was one of Huffington Post's 10 Leaders Who Are Reshaping the Environmental Movement.