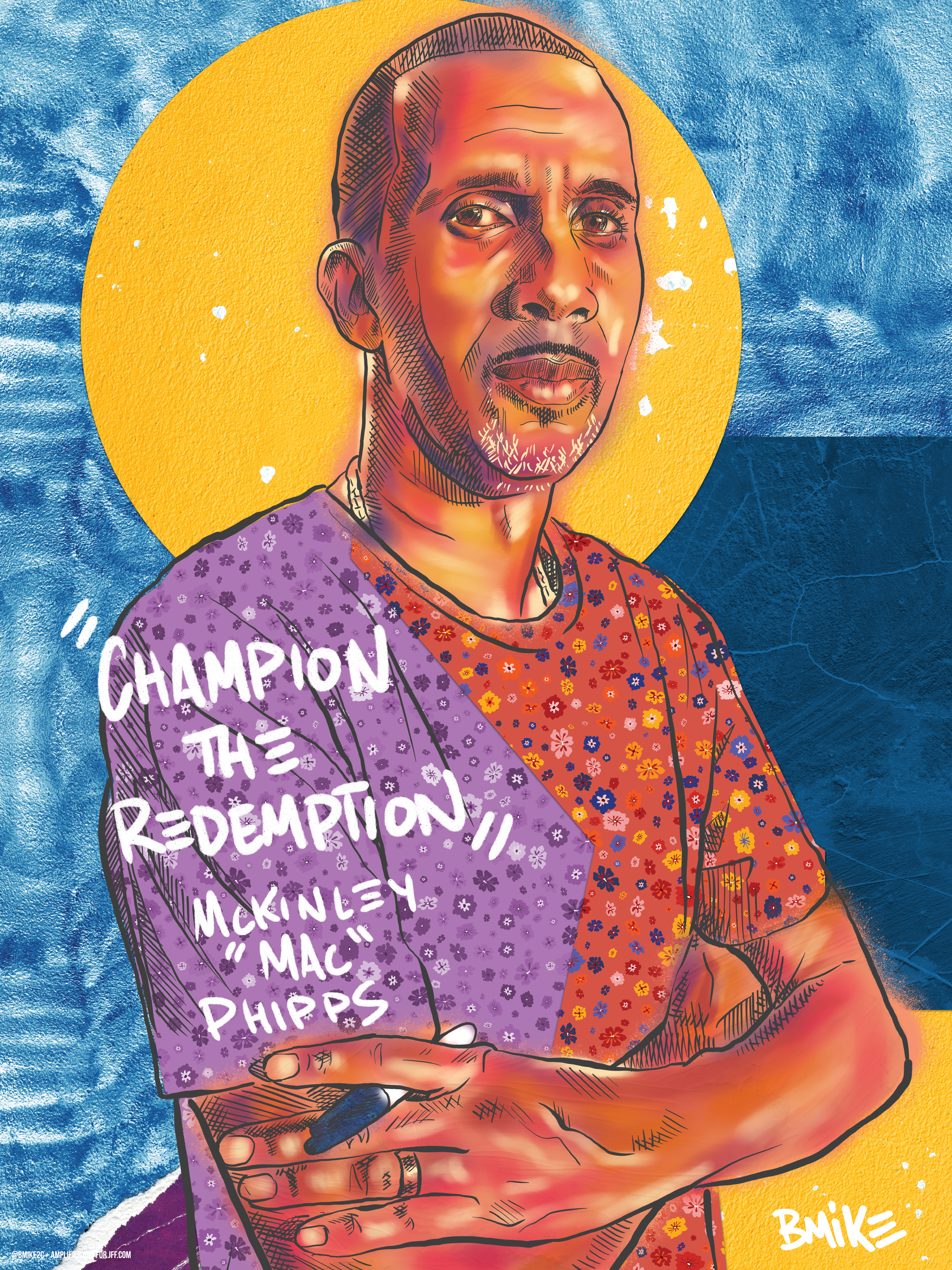 A rising rap star in the New Orleans area, Mac Phipps was convicted of a crime
that took place when a fight broke out at one of Mac's concerts in February 2000. During the
trial, prosecutors used lyrics from Mac's songs as evidence, which led to his conviction. Mac was
released after serving 21 years in prison and continues to maintain his innocence. Since his
return home, McKinley Phipps, Jr. remains motivated to help others. He has partnered with the
Youth Empowerment Project — a program designed to mentor kids to avoid going down the
path that lands them in prison. Mac is unafraid to tell his story to anyone who will benefit. One
of the most talented storytellers and songwriters of a Hip-Hop movement offers that story in his
new album, Son of the City. At a time when prison reform and injustices are in the spotlight,
McKinley Phipps is an example of someone who has suffered but channels his pain and loss for
others. In doing so, he is out to reach others and display his calling as an elite storyteller.
This artwork is AR-activated and comes to life with poetry by Jazmine Williams.