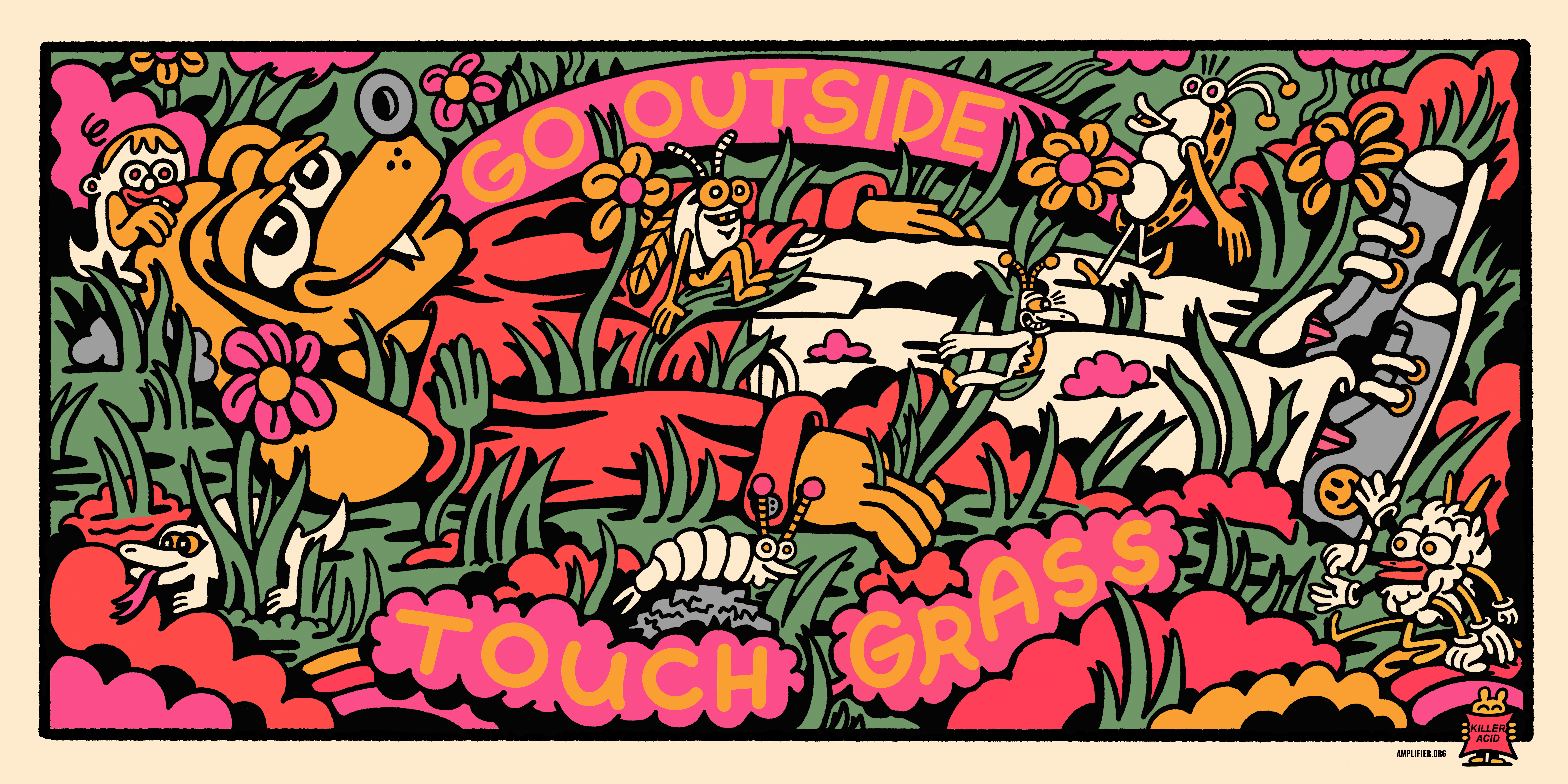 This year, we are focusing on Mental Health and Wellbeing – a movement that we believe is the most important of our time. With stress and anxiety on the rise, it's crucial that we prioritize and invest in one's mental health as a valuable resource and take care of ourselves and each other. Especially our children who will be navigating this world long after we're gone.
To support this movement in schools and communities, we've partnered with the artist Killer Acid to create a new currency launching as a new AR-activated banknote to help fund this work. This is just the beginning of a body of work that, with your help, will include additional artists and currencies over the coming years!
Join us in this movement for mental health and wellbeing. Let's print our own money and invest in our collective wellbeing, because mental health is wealth! So get outside, and touch some grass!