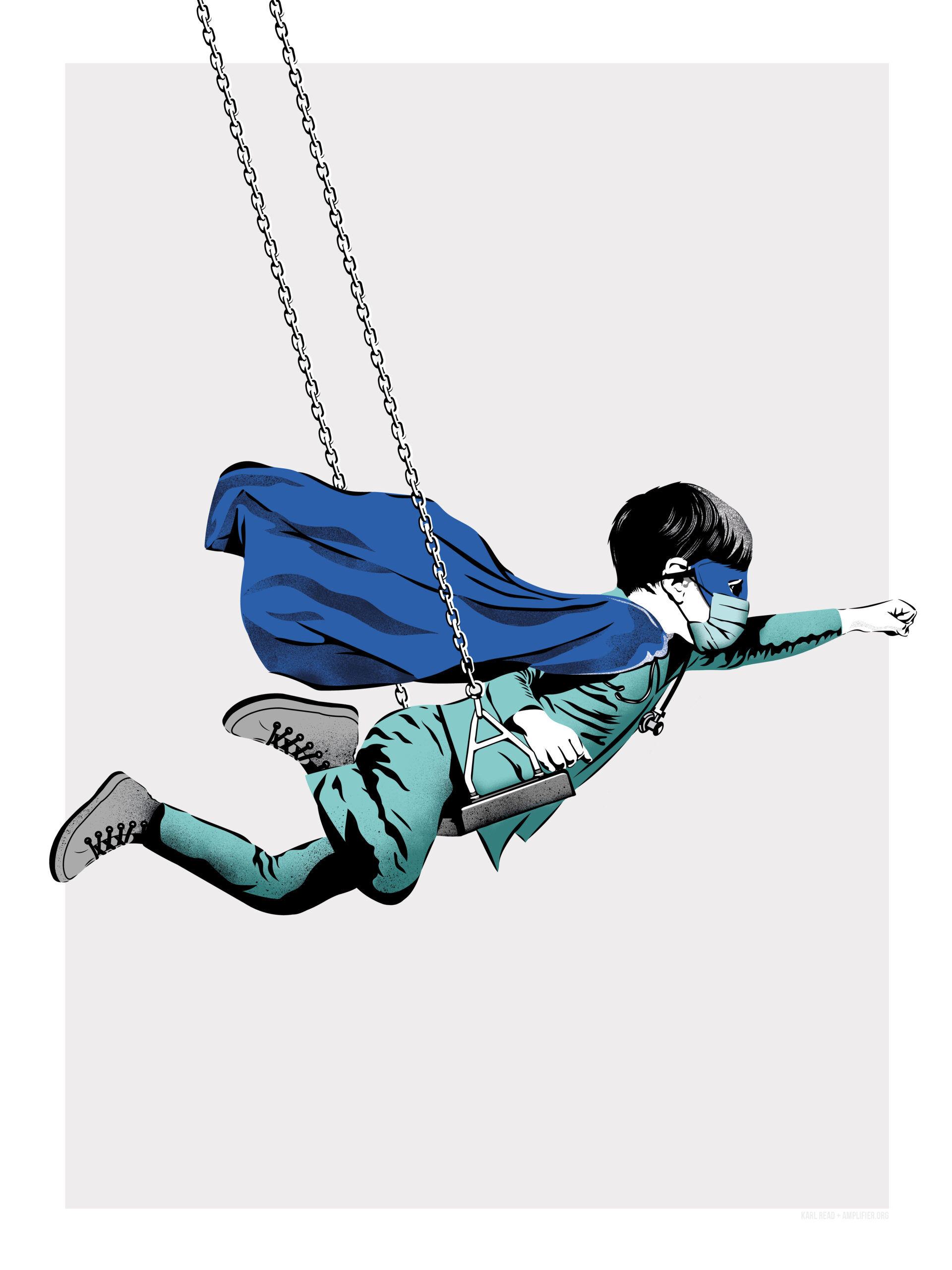 In response to COVID-19, Amplifier launched an emergency campaign with top art curators and public-health advisors from around the world looking for public health and safety messages that can help flatten the curve through education and symbols that help promote mental health, well-being, and social change work during these stressful times.
Back in 2017 i painted an outdoor mural titled "Dreamer", it was a boy on a swing dressed as a traditional superhero, pretending to fly. The image was inspired by my son and looking back to my own childhood. It represented nostalgia and imagination and wanting to be that superhero, someone to look up to and aspire to be like. I wanted to capture in this re-worked version how everyone working in health care right now are the real superheroes. It seemed only right to pay tribute to everything they are doing to help everyone suffering from the effects of this virus. Hopefully this image captures the appreciation we all have for them right now.
See more from Karl Read here.