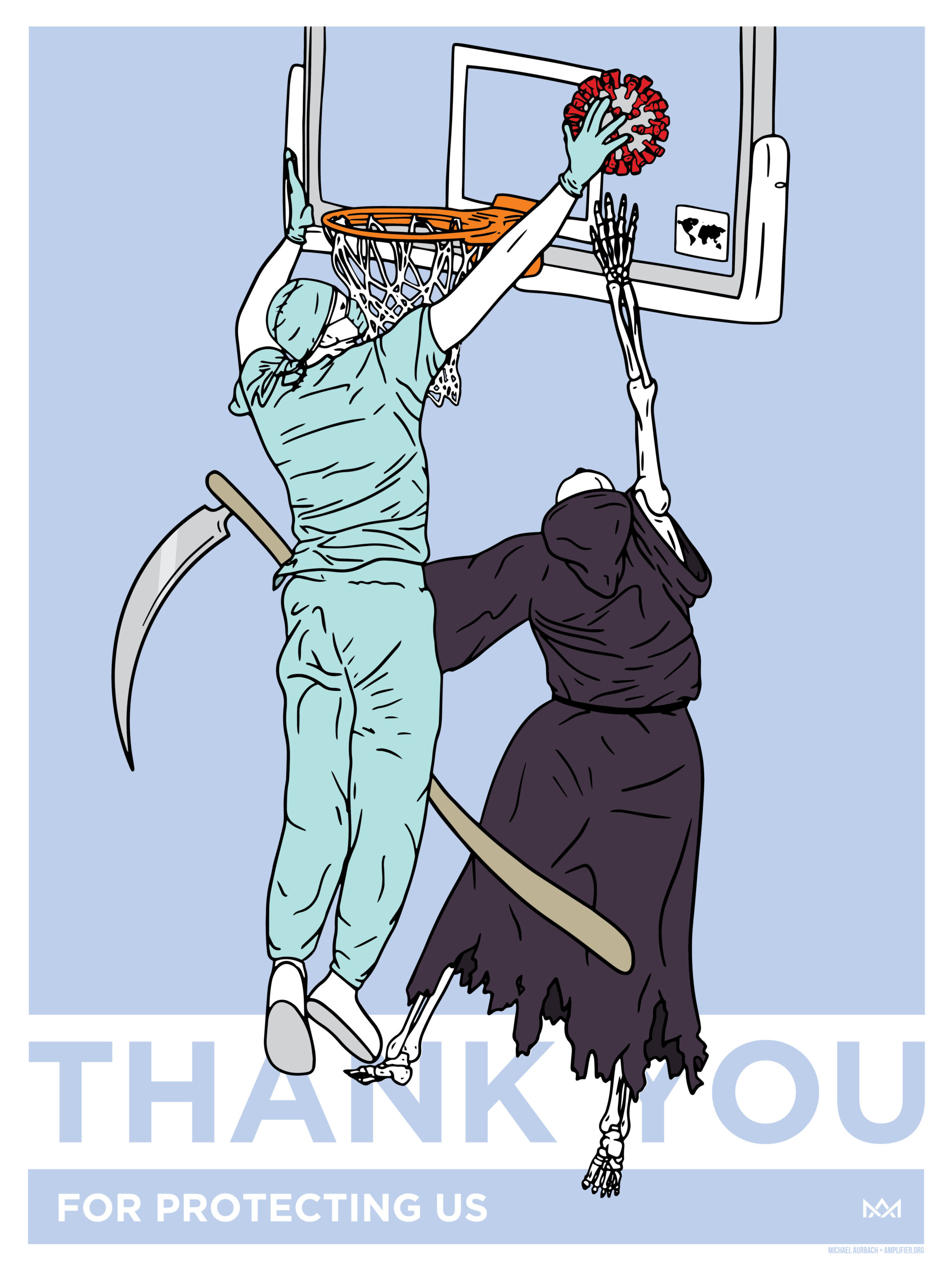 In response to COVID-19, Amplifier launched an emergency campaign with top art curators and public-health advisors from around the world looking for public health and safety messages that can help flatten the curve through education and symbols that help promote mental health, well-being, and social change work during these stressful times.
In reference to the game-saving block by LeBron James in the 2016 NBA Finals, this work highlights the importance of the first responders and health care professionals working on the frontlines to subdue the COVID-19 pandemic.
See more from Michael Aurbach here.