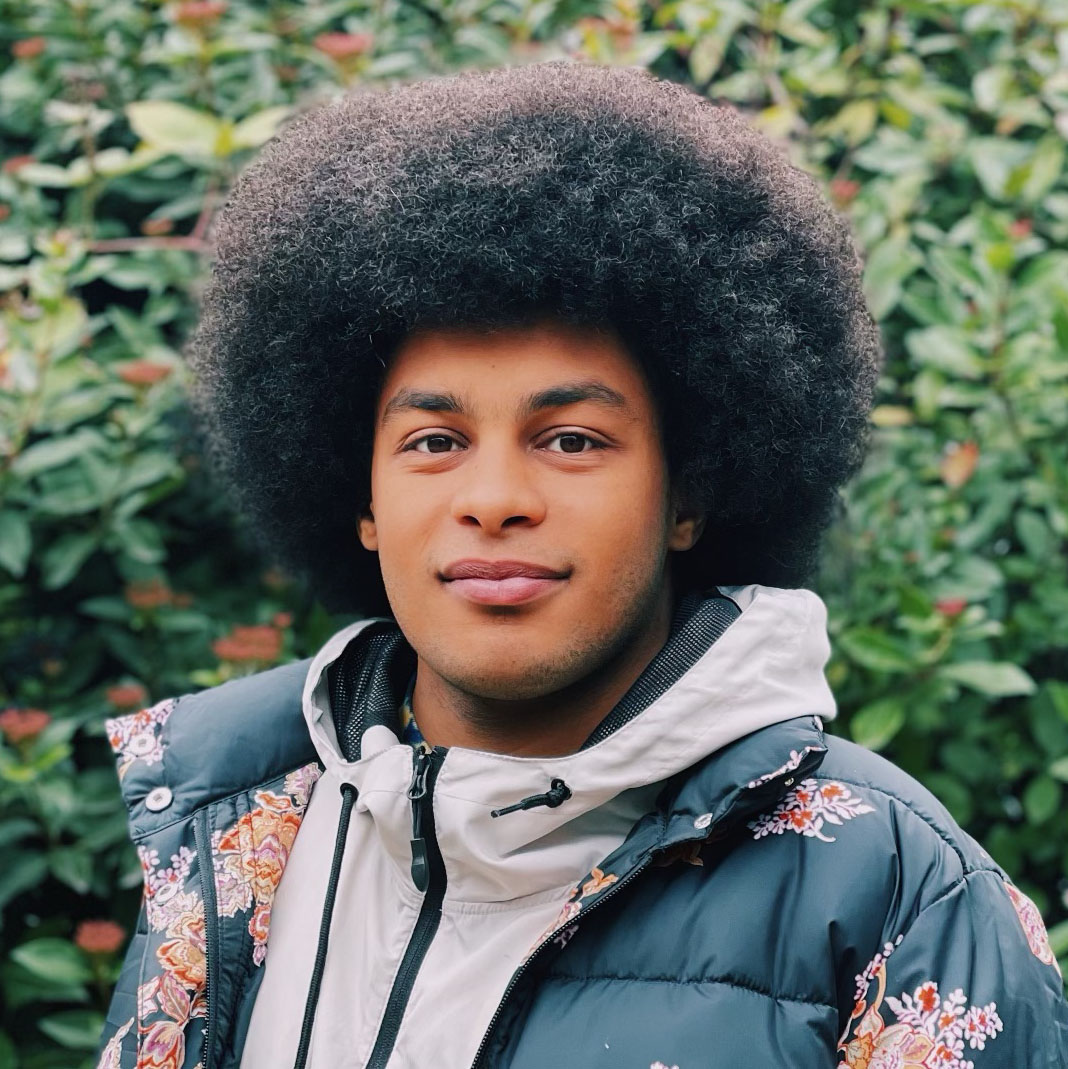 Indalo was born and raised in Seattle WA, in its historically Black Central District. Growing up in the 2000s and seeing the displacement and gentrification of its Black population shaped his perspective on social justice and equity. Contributing to organizing efforts in their youth showed them the power of uniting diverse minds and bodies towards a common goal.
Indalo is a visual artist, and enjoys creating large 2D graphics and small handheld 3D sculptures. Indalo also finds joy in connecting with people, skating around the city, and engaging with creatives.
Indalo plays a central role in Amplifier's merchandise store, helping to fulfill orders of Amplifier's unique t-shirts, face masks, hats, posters, stickers, and other merchandise to buyers worldwide! Every purchase helps fuel our art machine for social change.